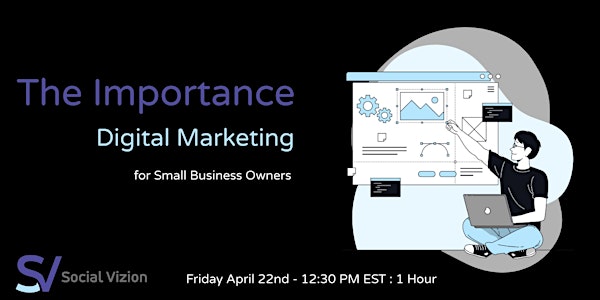 The Importance of Digital Marketing as a Small Business Owner
We will discuss the importance of digital marketing and social media for small business owners.
About this event
Times are changing rapidly in how we brand our businesses and more importantly how we connect with the audiences we need in order to continue to grow our businesses.
We will be discussing the following topics:
What SVM offers compared to the open market for digital and social services.
How the different social platforms work and how they can work for your business.
The importance of continuity between your website, social image and in real life image.
How to actively participate in the content creation and direction of your brand's image.
What is "Reputation Management?" and how does it apply to you.
How to prevent unwanted negative reviews and how to address those that can not be avoided.
There are several other topics that will be discussed. Upon leaving this webinar you will have a better understanding of how and why we do what we do, how to take more control of your business, and the direction we are moving in the future.
This call will take place weekly herinafter.
Frank LaPalomento