The Impact of Utica-Marcellus on American Natural Gas Resource

Monday, September 19, 2016 from 8:00 AM to 5:00 PM (EDT)
Event Details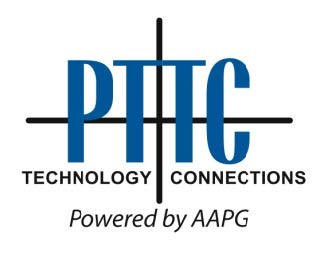 PGC - PTTC Workshop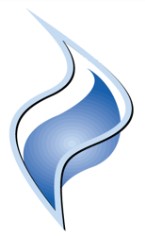 September 19, 2016
Fairmont Hotel, Pittsburgh, PA

The Impact of Utica-Marcellus on American Natural Gas Resource
Who Should attend
This course should be of interest to wide variety of petroleum professionals, not only geologists and petroleum engineers working in upstream operations, but others employed by industry, government and academia who deal with the midstream and downstream sectors as well.
Course Content
This workshop has been designed to create a flow from upstream gas production and resource assessments, to midstream infrastructure needs, to downstream potential for a new petrochemical industry and economic development, all due to the Marcellus and Utica Shale plays.
The workshop is a collaboration between the Appalachian basin PTTC and the Potential Gas Committee (PGC), the only remaining organization that produces and publishes an assessment of the nation's natural gas resource on a regular (biennial) basis. 2016 is a reporting year; data being collected now with be released in the spring 2017 report. This workshop will provide a first look at the shale assessments.
Resource numbers for these unconventional plays have increased dramatically during the past 10 years for the Marcellus, and more recently for the Utica, due to an escalation of drilling, production and success in broader areas of the basin. With this upstream success, a need to upgrade and expand the midstream infrastructure to move the gas has been and continues to be addressed. In addition, confidence in the long-term stability of the plays has led to significant business decisions in the downstream end. All of the above have had a significant impact, not only in the Northeast U.S. region, but in the entire country.
Invited Speakers & TOPICS
Porter Bennett, President & CEO, Ponderosa Advisors LLC
-          Keynote Address
Joseph Frantz, Jr., Vice President, Range Resources
-          How Technology, Governments, Regulators, Academia and the Public Have Changed the World's Energy Supply and Demand Equation
Gürcan Gülen, Research Scientist, "Bureau of Economic Geology, The University of Texas at Austin"

-          Marcellus Shale Resource Assessment
Michael Ed. Hohn, Director, West Virginia Geological & Economic Survey
-          Utica Play Resource Assessment
David Harris, Head, Energy & Minerals Section, Kentucky Geological Survey
-          Rogersville Shale Play & Resource
Michael Decker, Executive Vice President & COO, Badlands Energy Inc.
-          Luncheon Speaker: U.S. Gas Resources and Reserves - A Discussion of the 2015 Potential Gas Committee Resource Assessment
Roger Willis, President (retired), Universal Well Services
-          Framing the Appalachian Shale Evolution through Geology, Engineering and Public Perception
Chris McGill, Vice President, Policy Analysis, American Gas Association
-          The Shifting Sands of Natural Gas Abundance
Bob Riga, General Manager, NE Business Development, Spectra Energy
-          The Need for New Northeast Pipeline Infrastructure & Spectra Energy's Solutions
Brian Anderson, Director, West Virginia University Energy Institute
-          The Appalachian Storage Hub
Location & Housing
The workshop will be held in the Fairmont Hotel (http://www.fairmont.com/pittsburgh/), 510 Market Street, Pittsburgh. For room reservations, call the Fairmont (800-441-1414 or 412-773-8800) and mention that you are affiliated with the Potential Gas Committee for a standard room rate of $199.00 (excluding tax) per night. The deadline for making room reservations at the PGC rate is August 15th. 
      Parking
There are many public parking garages located in the area of the Fairmont Hotel as well as a  self-parking, public garage located under the hotel.  The price is $21 for 4-24 hours, but be aware that this is a public garage so the hotel cannot guarantee self-parking will always be available.  However,  valet parking is available, and is guaranteed for all hotel and meeting guests.  The price per day for Valet is $32 and $35 for overnight.
REGISTRATION: Online and Mail Options
The registration cost of $150 covers lunch, coffee breaks, a jump drive with speaker slides and all workshop expenses. Pre-registration online is required by September 16 at:
https://www.eventbrite.com/e/the-impact-of-utica-marcellus-on-american-natural-gas-resource-tickets-26883484225
Payment by credit card or check is accepted.  To pay by check, on the web site, select the green "Order Now button," go to the Payment Section, and under Payment Method use the arrow to select "pay by check." Send checks to WVU NRCCE PTTC, attn.: Doug Patchen, PO Box 6064, Morgantown, WV 26506-6064. Make checks payable to the WVU Research Corp. and include "PTTC workshop" on the memo line. Checks must be received by September 12.  
On-site check in will begin at 8:00 a.m. The workshop will start at 8:45 a.m. and will end by 5:00 p.m.
PDH credits
PTTC will issue a certificate for six (6) Professional Development Hours at the end of the workshop. To receive this certificate at the workshop, you must register in advance.
For further information contact: Doug Patchen, at 304-293-6216, or doug.patchen@mail.wvu.edu
When & Where

Fairmont Hotel (Pittsburgh)
510 Market Street
Pittsburgh, PA 15222


Monday, September 19, 2016 from 8:00 AM to 5:00 PM (EDT)
Add to my calendar
Organizer
The Petroleum Technology Transfer Center Appalachian region is a program West Virginia University National Research Center for Coal and Energy. PTTC provides workshops on the latest technologies related to the development of oil and gas reserves in the Appalachian region.