The Impact of the Opioid Epidemic on Tennessee's Children and Building Stro...
Description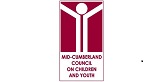 MID-CUMBERLAND
COUNCIL ON CHILDREN AND YOUTH
to host
The Impact of the Opioid Epidemic on Tennessee Children and Building Strong Brains
This program was approved by the National Association of Social Workers – Tennessee Chapter (Provider Number: NASWTN 2017-0111) for 6.0 continuing education units.
The Impact of the Opioid Epidemic on Tennessee's Children
Presenter: Dr. Steven Loyd
Summary:
Abuse of prescription drugs, specifically Opioids, is epidemic in Tennessee with disastrous and severe consequences to Tennesseans of every age. Dr. Loyd will share his medical knowledge and expertise as well as his personal experience on how the Opioid Epidemic has impacted Tennessee. His presentation will include a summary of the prescription drug epidemic in Tennessee; who is abusing prescription drugs, how they gain access to these prescription drugs, consequences of prescription drug abuse for all Tennesseans and specifically our children in Tennessee and the effort to combat this epidemic. There will also be an opportunity for discussion and questions about the impact of Opioids on children and families, and what is being done to deal with this issue in Tennessee.
Learning Objectives:
Identify risk factors for potential prescription drug abusers, and examine the profile of the "typical" Opioid abusers in Tennessee.

Learn how users often gain access to prescription drugs and what can be done to restrict this access.

Develop an understanding of the often "unseen" consequences of prescription drugs abuse, particularly on children in families with people abusing Opioids.

Gain an understanding of the efforts being undertaken to combat the Opioid epidemic in Tennessee

.
Building Strong Brains: Tennessee's ACEs Initiative
Presenter: Rebecca MacFarlane
Summary of Training and Statewide Initiative:
In order to secure our state's social and economic prosperity, now and in the future, Building Strong Brains: Tennessee ACEs Initiative works to change the culture of Tennessee so the state's overarching early childhood philosophy, policies, programs and practices utilize the latest brain science to prevent and mitigate the impact of adverse childhood experiences. Through this training, we will create more partners who will work collaboratively to provide breakthrough approaches to help communities provide safe, stable, nurturing environments where children can develop the social, emotional, and behavioral skills they need to secure long-term health, succeed in school and in life, and contribute to our shared future.
Learning Objectives:
This training aids in building a knowledge mobilization movement around early childhood brain development. This knowledge mobilization means developing a common understanding about early childhood through a shared, up-to date clear storyline based on science:
The architecture of a young child's brain is shaped by the interaction between genes and experiences, and this can have either a positive or negative result;
Science makes it clear Adverse Childhood Experiences negatively impact the architecture of the developing brain;
Children thrive in a safe, stable, nurturing environment of supportive families, caregivers, neighborhoods and communities.
Registration and Lite Breakfast at 8:00 AM

Training begins at 8:30 AM and ends at 4:00 PM (you must be present all day to receive CEU certificate)