Event Information
Location
Twitter Office
Toronto, ON
Canada
Description
2017 was the year for social activism, especially when it came to women. "Me Too" (or "#MeToo") spread virally in October 2017 on social media to help demonstrate the widespread prevalence of sexual assault and harassment, especially in the workplace. In the past 4-5 months, there have been millions of tweets and Facebook posts, as well as hundreds of thousands of Instagram posts.

What has been fascinating to see is how social media played its role in the growth of the #MeToo movement and how brands have responded to it – or not Social media is the main line of communication between companies and brands. The personification of business through social media has provided companies with the opportunity to build meaningful one-on-one interactions with consumers through customer service, brand love and marketing. Customers are also demanding to know where brands stand on social issues and what they are doing about things.
Brands have been leveraging social media data and analytics to craft responses to show they've listened to the voices speaking up and in some cases, have embedded their position into their marketing campaigns. The impact has been significant. Our panelists will discuss and debate how local and global brands are reacting to this movement to strengthen their relationships with customers – and also look at some brands who have turned a blind eye to the movement.
Host and presenter:
Jennifer Hollett, Twitter - Head of News & Government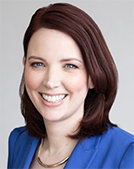 Tw @jenniferhollett
Jennifer Hollett is a smashup of digital, journalism, and politics. She is the head of news at Twitter Canada. Jennifer has worked in digital since the late '90s, when she became the youngest manager ever at Sony Music Canada, developing new media strategies for the label's top artists. She co-founded a startup and developed "Super PAC App," which debuted #1 in its category in the App Store, helping make political TV ads more transparent.
Co-presenter:
Brittany Andrew-Amofa, Broadbent Institute - Policy & Research Manager

Tw @BrittanyAmofah Ig @BrittanyAmofah
Fb /BrittanyAndrewAmofah

Brittany Andrew-Amofah is the Policy and Research Manager at the Broadbent Institute where she is responsible for setting the research and policy direction of the organization, and managing the Broadbent Institute's Fellow Program. She also provides regular political commentary to CBC News, CPAC and others.
Panel Moderator:
Fiona Stevenson, The Idea Suite (Research Agency) - President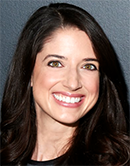 Tw @fionastevenson In /fiona-stevenson W theideasuite.com

Fiona is President and Founding Partner of the Idea Suite, a boutique agency that leads strategy, capability, innovation (new brand, product and service development) and research projects for leading NA companies, including Mondelez, Pfizer, PepsiCo and Starbucks.

Panelists:
Shelli Baltman, The Idea Suite (Research Agency) - President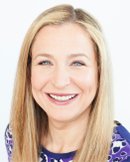 Shelli Baltman is the President and Founding Partner of The Idea Suite, a Toronto-based boutique Innovation Agency. She started her career as a management consultant with Mercer Management Consulting in Toronto and then joined McKinsey & Co. in London, UK after completing her MBA at INSEAD in Fontainebleau, France.

Linda Andross, APEX PR - Vice President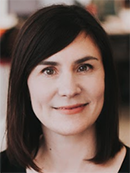 Tw @APEXLinda Ig @linda_apexpr

Creative, results driven and passionate are words used to describe APEX PR and ruckus digital by staff and clients. A high-performance, high-energy communications and independent social content in-house agency, APEX and ruckus are fueled by innovation, strategic collaboration and senior-level involvement that has led to APEX being named Creative Agency of the Year by CPRS and ruckus as Boutique Digital Agency of the year by IABC/Toronto.

Nicole Gallucci, Fuse Marketing - Vice President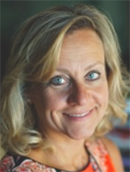 W Nicolegallucci.ca Ig @nicole_gallucci
In /Nicole Gallucci Fb /Nicole Gallucci

Nicole is a Partner at FUSE and the lead for the experiential division of the agency. Prior to joining FUSE, she was the Co-Founder and President of BOOM! Marketing. Nicole also teaches courses on advertising, media, as well as sport and event marketing at George Brown.


Fatima Zaidi, Eighty Eight Agency - Vice President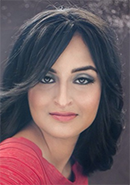 Tw @zaidiafatima In /FatimaZaidi Fb /FatimaZaidi
Ig @zaidiafatima W fatimazaidi.ca
Fatima has over nine years of experience in business development, marketing and strategy. Her expertise in sales effectiveness and partnerships led to her role as VP of Business Development for Eighty-Eight, a Toronto-based creative communications agency, where she's responsible for all inbound and outbound sales. Her work at the agency has led to projects with Telus, PayPal, Canadian Tire and multiple startups and tech companies including Lyft.
Natasha Koifman, NKPR - Founder & President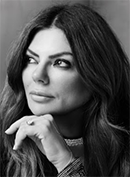 Ig @natashankpr Tw @natashankpr
In /natasha-koifman W nkpr.net
Natasha created NKPR (www.nkpr.net) in 2002 to combine her two passions: sharing stories of substance and supporting causes that make a difference. Under her leadership, NKPR has established itself as an industry-leading full-service public relations, artist management and digital agency, with offices in Toronto and New York. Koifman is chair of the board for Artists for Peace and Justice (APJ) Canada and serves on the advisory board for APJ in the U.S.


Event Schedule:
5:30 pm Doors Open
6:00 pm Speakers and Q&A
7:50 pm Networking (30 min)

Share this event on Social Media:
@amatoronto @TwitterCanada
#MeTooMovement #MeTooMarketing
Event Sponsor:
Tigris Events
Founded in 2004, Tigris Events is a multi-award winning brand experience agency specializing in dynamic event staffing, event planning and experiential marketing. For more, go to Tigris Events or @TigrisEventsInc
Date and Time
Location
Twitter Office
Toronto, ON
Canada