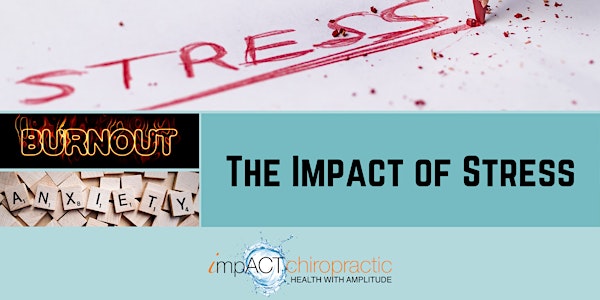 The Impact of Stress: A Webinar
Join us on our Facebook page for this exceptional webinar about STRESS and how you can relieve the pressure!
About this event
Stress, Anxiety, Burnout... all take their toll on your mind and your body! Join this webinar to learn more about the physical impacts of stress and how you can pump the brakes on stress for yourself and your loved ones.