Sales Have Ended
Registrations are closed
Thank you! We look forward to seeing you May 15th!
Sales Have Ended
Registrations are closed
Thank you! We look forward to seeing you May 15th!
Description
Are you a B Corporation, social impact business leader, or in your company's HR department and thinking about how Diversity, Inclusion & Equity can positively impact your employees, the bottom line and your connection to your community? Are you implementing programs now that are bringing change?

If Yes is your answer to any or all of the above, B Local: Mid-Atlantic welcomes you to be a part of a provocative conversation on what it means to have a diverse workforce, how it can impact your organization and the community especially in today's climate.
Our expert panel will offer insights on what being an inclusive company means, why it matters and what you can do to bring diversity to your organization.

Please join us for networking, some light refreshments from certified B Corporations and a lively panel discussion! Registration is free. Please RSVP by Wednesday, May 10th.


Meet the Panel

---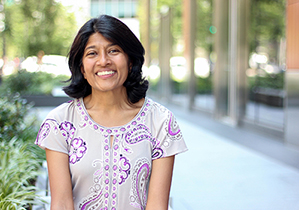 Sampriti Ganguli
Chief Executive Officer
Arabella Advisors
Sampriti Ganguli is Arabella Advisors' Chief Executive Officer. She oversees all aspects of the firm's performance, including revenue, operations, strategic growth, marketing, and client services. Sampriti drives and executes Arabella's business strategy, sets operational priorities, and manages senior staff. She is also responsible for enhancing systems and policies that enable Arabella to deliver on its mission—to help foundations, philanthropists, and investors who are serious about impact achieve the greatest good with their resources. Prior to Arabella Advisors, Sampriti served in roles at Corporate Executive Board (CEB), JP Morgan Chase's Emerging Markets Research division and as a consultant for the World Bank's East Asia Environment and Social Development Unit. She has authored more than 25 major papers on topics ranging from risk and talent management to collaboration, benchmarking, and technology adoption.
Sampriti is the recipient of the Corporate Trailblazer Award from the National Black MBA Association in recognition of her focus on increasing diversity in the workplace, and she received a 2016 Brava Award from SmartCEO magazine for her focus on women and leadership in the charitable sector.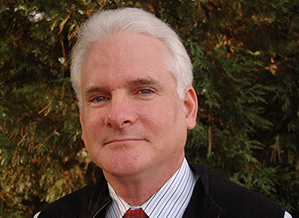 Jonathan J. Halperin
Head, External Affairs
Greyston
In addition to serving as the Head of External Affairs at Greyston—with responsibility for communications, development and digital assets—Jonathan Halperin is founder and President of Designing Sustainability, a strategy consultancy. He has more than 25 years of experience in nonprofit and commercial organizations such as SustainAbility, Ltd., Resources for the Future, and FYI Resources for a Changing World.
In collaboration with international executives, nonprofit leaders, public officials and creative media producers he designs and executes projects to drive systemic changes in thinking and behavior. Recent projects include research and design of communications on agricultural risk with The World Bank, creation of SNAPAlumni.org with Participant Media to dispel myths about hunger in America, and design of TeachFood! at Mundo Verde PCS which brings celebrity chefs to an inner city school in Washington, DC.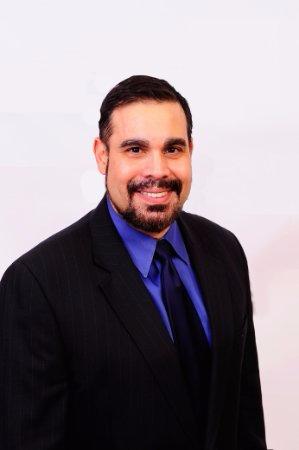 John-Anthony C. Meza
Senior Director Human Resources & Office Administration
Raffa
John-Anthony Meza is a human resource authority in the areas of corporate social responsibility, diversity & inclusion, and employee relations. He leads the HR and Administration functions for the Washington, DC based Raffa Companies. Raffa is one of the top 100 accounting firms in the US. The purpose-driven workforce of Raffa works primarily with nonprofits and socially conscious organizations.
In addition to his traditional HR role, he ensures the CEO's vision of attracting and retaining an intellectually bright, inclusive, and socially altruistic workforce remains intact and a priority. The firm has been widely recognized for its quality, culture, diversity and overall workforce progressiveness.
Prior to Raffa, John-Anthony served in several HR leadership roles for nonprofit and for-profit organizations. He also spent over ten years with KPMG, where he oversaw their CSR program and led work in diversity & inclusion as well as work-life balance.
John-Anthony is a published author and a frequent presenter on progressive HR topics. He studied Industrial/Organizational Psychology at California State University, Long Beach and holds his degree in Psychology from California State University, Northridge. He's served on several boards and currently serves on the Board of Advisors for Universal Giving and the Work Life Advisory Council at World at Work.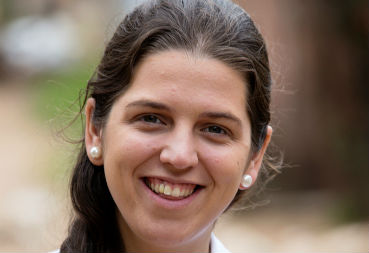 Jimena Vallejos
Poverty Stoplight Methodology Department – Manager
Fundación Paraguaya
The Poverty Stoplight Methodology seeks to eliminate the multidimensional poverty that affects families. It allows families to trace their own poverty map and develop and then implement a clear plan to overcome it. In her role, Jimena works closely with international partners, including private businesses, participants of the Fundación Paraguaya Microfinance program, and with local governments in Paraguay, that implement the Poverty Stoplight tool in their organizations. She also leads a team in charge of developing new tools and equity solution strategies to highlight different Poverty Stoplight indicators, specifically the creations of training materials for women in various aspects of poverty elimination such as business development, microfranchises, and violence prevention. She is currently working with IMAGO Global Grassroots to create a global scale up for the Poverty Stoplight methodology now used in more than 15 countries. To support a more inclusive workplace, Jimena has shared the findings of Poverty Stoplight at international conferences.
Prior to managing Poverty Spotlight, Jimena worked with USAID and coordinated a program to increase economic opportunities for people with disabilities through microfinance in partnership with the Center for Financial Inclusion of the microfinance network ACCION International.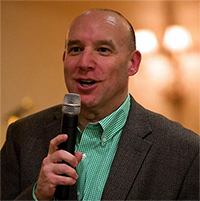 George Chmael II - Moderator
Founder & CEO
Council Fire
George Chmael II is a world-renowned management consultant who has spent 25+ years working with clients on a full breadth of economic, environmental and social issues. He has counseled leading U.S. and international organizations in the mechanics of transitioning to sustainable operations to accomplish economic growth while simultaneously creating environmental and social value. These organizations include leading non-profits such as Environmental Defense Fund, World Wildlife Fund, and Marine Stewardship Council; governmental entities such as World Bank, U.S. Army, USEPA, and NOAA; philanthropic organizations including Walton Family Foundation, Oak Foundation, and Oceans 5, and multinational corporations such as China Light and Power, AES, NRG and many others.
Trained as a lawyer and sustainability specialist, George possesses extensive expertise in a variety of areas including sustainable business, social entrepreneurism, community redevelopment, stakeholder engagement, and organizational assessment and improvement processes. George is a leader and visionary in the global movement toward a more sustainable and inclusive economy. He is among a select group of business entrepreneurs chosen to grow the B Corporation movement worldwide as a B Ambassador, he leads a collaboration of private sector entities working to expand sustainable businesses in the Mid-Atlantic region, and he has guided his sustainability consultancy, Council Fire, to numerous designations as a "Best For The World" B Corporation.

FAQs
What are my transportation/parking options for getting to and from the event?
Farragut West and Farragut North metro stations are within walking distance.
How can I contact the organizer with any questions?
Email carly@ae-works.com with any questions.