Location
The Discovery Center
3401 Reservoir Drive
Philadelphia, PA 19121
A community discussion on the impact of Black Maternal Mortality and surviving the Fourth Trimester
About this event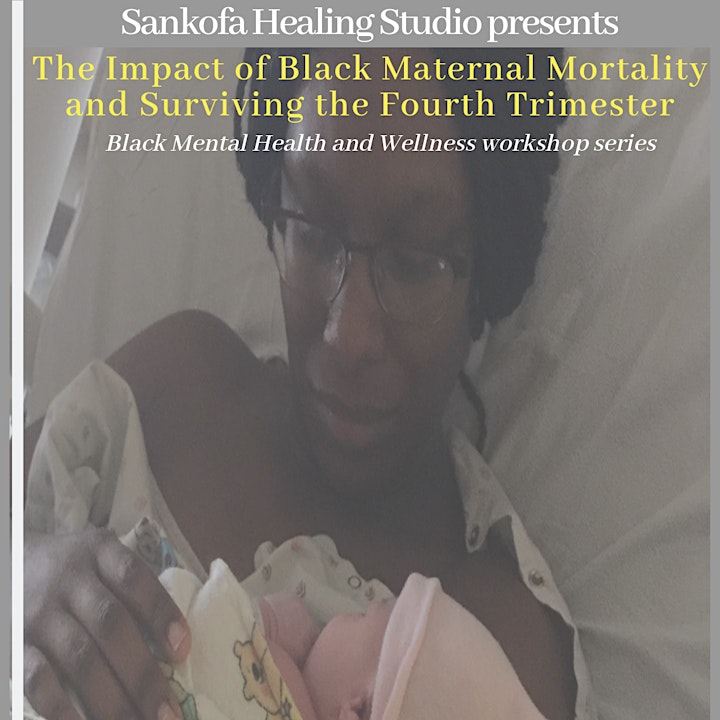 Race & Maternal Mortality are linked and Black Mothers are paying the price.
Did you know that according to the CDC, black mothers in the U.S. die at three to four times the rate of white mothers? This is one of the widest of all racial disparities in women's health. In other words, a black woman is 22 percent more likely to die from heart disease than a white woman, 71 percent more likely to perish from cervical cancer, but 243 percent more likely to die from pregnancy- or childbirth-related causes. In a national study of five medical complications that are common causes of maternal death and injury, black women were two to three times more likely to die than white women who had the same condition.
This week, Saleemah McNeil, Reproductive Therapist and founder of the Oshun Family Center, will discuss this health crisis and the impact it has on mental health.
Join us each week for a​n interactive discussion about Mental Health ​and Wellness within the Black community.
Every week we will explore a different topic that addresses: the ​mental and physical impact of trauma, transforming the stigma around mental health, available support resources, and how we can heal from personal, racial and community traumas.
If there is a specific topic related to Black Mental Health and Wellness that you would like to hear discussed send us your idea. We'd love to hear from you!