The Impact of Ai (Artificial Intelligence) Half Day Conference

Friday, June 9, 2017 from 1:00 PM to 8:00 PM (PDT)
Event Details
Date: Friday, June 9
Time: 1PM-8PM
Location:
149 Commonwealth Dr
Silicon Valley Event Room
Menlo Park CA 94025
Agenda:
1:00PM - Are humans obsolete? What happens in when machines will become smarter than human?- David Yang and Sophia Arakelyan

2:00PM - AI disruption in HR field: What you (Dont) see is What you get? - Ganesh Iyer
3:00PM - The Economic Impact of Ai over the next 20 Years - Kartik Gada
4:00PM - Fireside Chat with Special Guest Ilya Gelfenbeyn Google Product Lead Api.ai
5:00PM - VC Panel Discussion: What VC's look for in Ai Startups- Bill Reichert, Steve
Goldberg, Ajay Ramachandran, Roger Royse

About the Speakers /Panelists: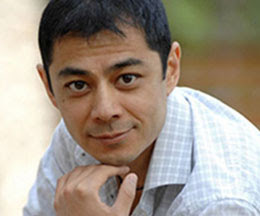 David Yang is an Armenian-born Russian founder, CEO of  ABBYY  an up and coming AI startup and an investor in AI startups.  David is a co-founder, entrepreneur and/or co-investor of a number of other projects in addition to ABBYY.
Among these are:
Development of Cybiko  – the first pocket communication computer for youngsters (sold in Russia United States  and Taiwan  between 1998–2003)
Participation in ATAPY Software company (http://www.atapy.com 2001)
Foundation and participation in iiko company, which develops a new-generation system of restaurants and hospitality services management (http://www.iiko.ru, 2005)
Participation in a number of creative projects, such as FAQ-Café studio (http://www.faqcafe.ru, 2004), restaurant, club, and gallery ArteFAQ (http://www.artefaq.ru, 2007); art-club "Squat" (http://www.SquatCafe.ru, 2009); club "The Sisters Grimm" (http://www.sgrimm.ru, 2009).
Participation in charity and educational projects, such as educational fund Ayb (http://www.ayb.am, 2005), Supervisory Council of the Moscow Institute of Physics and Technology, educational center Tumo (2006), etc.Founder of Findo (intelligent search)
David holds a, Ph.D. in Memeology, and received the  Laureate of Russian Government Award in Science and Technology 

https://www.youtube.com/watch?v=7h20SlrMHQM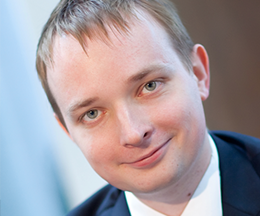 Ilya Gelfenbeyn is the CEO of api.ai
He has a BSc in Mathematics from Novosibirsk State University (Russia) and an MBA from the University of Brighton (UK). Ilya's areas of interest include artificial intelligence, computational linguistics, human-computer interaction, conversational agents. Product lead at google.
https://www.youtube.com/watch?v=m9dBsmCwluI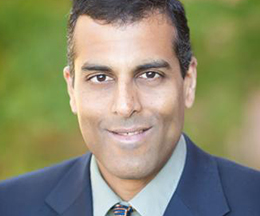 Kartik Gada is Executive Director at Woodside Capital, where he specializes in Artificial Intelligence M&A.
 

Before that, he founded 3D Strategies Management, a commodities futures hedge fund that was among the highest returning small funds during that period.
Earlier, he was a Director at Netgear, responsible for the full P&L of the $250M consumer products division. He is the author of a widely read book on the new economics of technology, The ATOM (http://atom.singularity2050.com/), and will be teaching a finance class at Stanford University starting in early 2017.
https://www.youtube.com/watch?v=MIBLbNGnGHM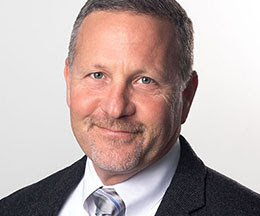 Rick Orloff brings more than 20 years of deep information security experience. Prior to joining Code42, Rick was vice president and chief information security officer at eBay, led and built a variety of global security programs at Apple (AAPL), and directed global security at Lam Research (LRCX). Rick is currently an active member of several advisory boards focused on new and emerging security technology companies. 

Throughout his career, Rick has driven meaningful and actionable results across a range of security areas, including global threat management, cyber intelligence, geospatial correlation of data and security operations centers.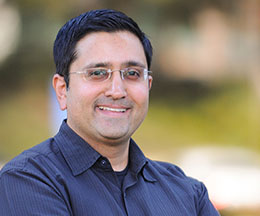 Ajay Ramachandra is the co-founder of Happiness Ventures, a VC firm investing in talented, change the world entrepreneurs who are building innovative early stage start-ups.
Prior to becoming a VC: Ajay was a Product, Sales & Marketing Leader with a strong background in operations, engineering & technology. Ajay has helped lead and manage growth from seed stage through IPO with P&L responsibility for $150m+ organizations. I enjoyed leading teams and rolling up my sleeves too.
Formerly a CEO, Chief Product Officer, VP Sales & Business Development, CMO & CTO which uniquely positions me to lead product, sales or marketing for enterprise technology companies. As a former agency guy, I also have a lot of experiencing working with consumer brands on e-commerce, branding, corporate marketing and digital marketing. And helped design & brought to market both enterprise and consumer mobile apps on Android & iOS for several leading brands.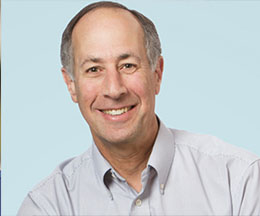 Steve joined Venrock in 2009 after having been CEO of several early stage companies including DataRunway, Vidient, Arcwave and CoWave Networks. Prior to that, he was Vice President of Research and Development at Nokia Internet Communications and Vice President and General Manager of the Wireless Communications Division at Cylink Corporation. Steve also held senior management and engineering positions at Trimble Navigation and Hewlett Packard. At Venrock, Steve focuses on investments in connectivity, M2M/Internet of Things, robotics and embedded systems. He currently sits on the Board of Directors of Asoka, FutureDial, Red Seal, and Quantenna Communications. Previous board seats include Canesta (Acq by Microsoft), Kineto Wireless (Acq by Taqua), Newport Media (Acq by Atmel), and Teranetics (Acq by PLX Technology).
Steve received his B.S. and M.S. in Electrical Engineering from Washington University and his Ph.D. in Electrical Engineering from the University of California, Santa Barbara.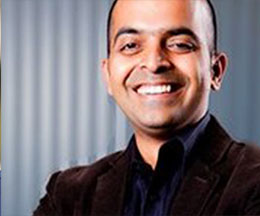 A proud father and a passionate entrepreneur who wants to put a potiive dent in this world :).. Ganesh is the founder of dotin.us, a silicon based AI venture that has the ability to tap into the subconscious mind of humans to derive their true digital personality and very powerful business insights. Trained as an engineer, he has a unique 15+ years background in elegant leadership, strategic planning, product management- Software and Hardware, Sales and Marketing Operations, Business Architecture, Design, Manufacturing which provided his serving ventures (likes of AMD and Cisco) unique advantages. He was also a Research Assistant in one of the most prestigious schools in Asia- Indian Institute of Technology (Mumbai). He holds Bachelor degree in Mechanical Engineering from Mumbai University and Dual Masters degree from State University of New York-Mechanical Engineering & Masters degree from San Jose State University-Biomedical Devices. He also holds Business-Continued Studies from Stanford University. He is also a Partner at SGLab.us- a venture intended to bring ideas to life & Advisor at nuRealtor LLC- cloud based real estate platform that is intended automate the real estate transactions. He also a doodler and his comical strip tuuktukk is intended to bring out the lighter side to any serious topics.

Gary Fowler is an award winning senior level executive with 25+ years of success in global strategic innovation leadership, sales, marketing, operational and investment management. Gary is a recognized expert in entrepreneurship (including entrepreneurial education), lean startup methods, innovation management, and technology development.  Gary has been a consultant to numerous international companies and startups. 
Gary has had extensive experience with fundraising through a successful IPO (CKSW) and has held executive-level positions in top tier companies including ClickSoftware, Mirantis, Siemens, HP and others. Gary is  a serial entrepreneur and is the founder of Fowler International, Broadiant, and the co-founder of GVA LaunchGurus.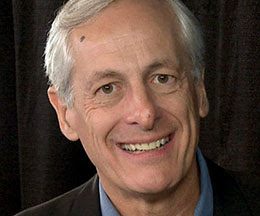 Bill Reichert is the managing director of  Garage Technology Ventures. Bill spent most of his early career as an entrepreneur and operating executive. Since joining Garage in 1998, Bill has focused on early-stage information technology and materials science companies.  Bill and Garage have helped many great companies get their start, including Pandora Media, LeftHand Networks, Kaboodle, and Tripwire.  
Bill has been a board director or board observer at CaseStack, WhiteHat Security, ClearFuels Technology, Simply Hired, MiaSole, D.light Design, ThermoCeramix, and VisaNow, among others. He is a co-founder of F50 and TimeJoy, and is an advisor to Playlist. Prior to Garage, Bill was a co-founder or senior executive in several venture-backed technology startups, including Trademark Software, The Learning Company, and Academic Systems. Earlier in his career, he worked at McKinsey & Company, Brown Brothers Harriman & Co., and the World Bank.
Bill earned a B.A. at Harvard College and an M.B.A. from Stanford University. He was a founding board member and served as chairman of the Churchill Club.  He is an adviser to the Women's Startup Lab, and is a member of the Council on Foreign Relations in New York.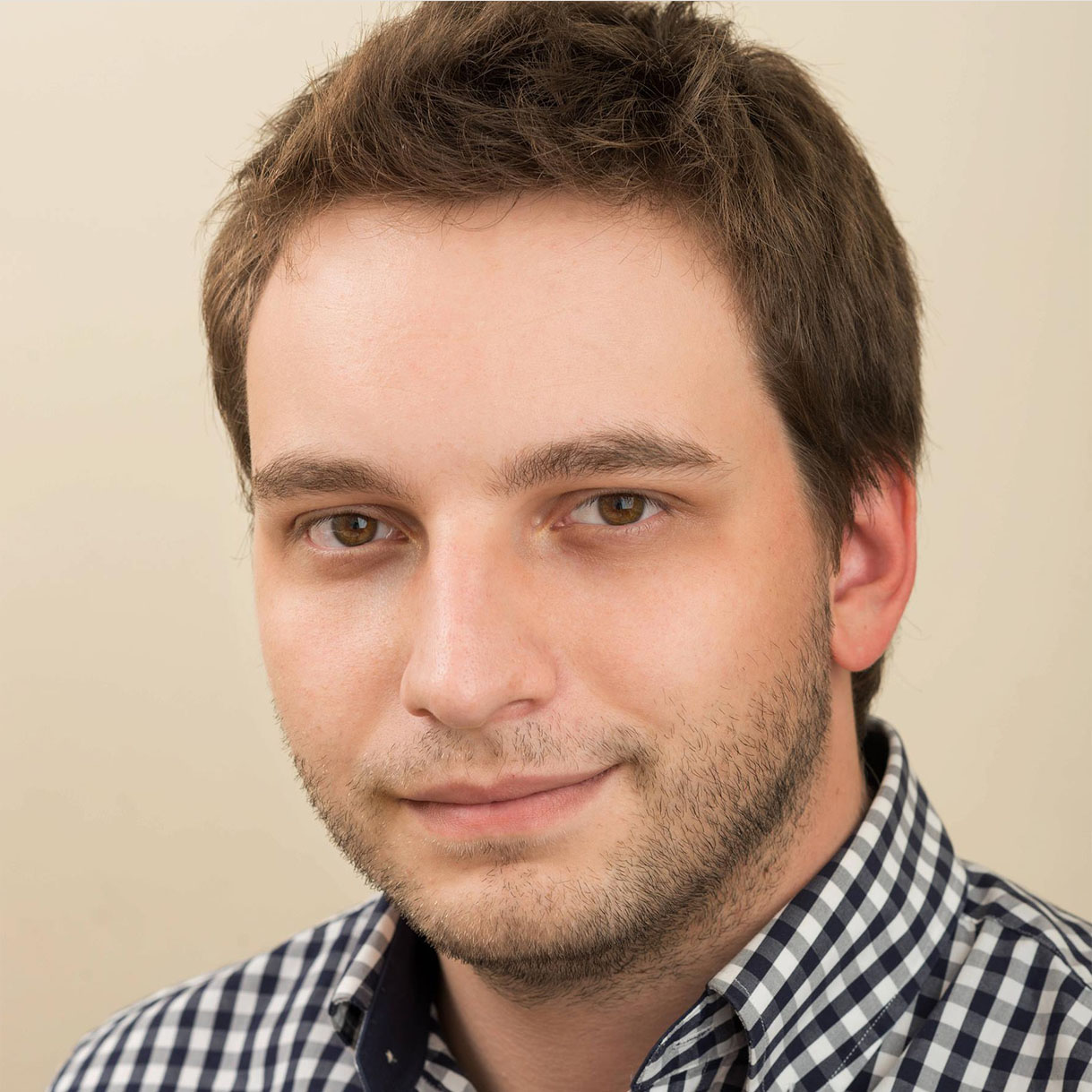 Nicholas Davidoff, Gagarin Capital
Venture Capital enthusiast in love with AI technologies. Gagarin Capital was an early investor in Prisma and Masquerade.
Business development and corporate strategy executive. Private Equity investments manager with a vast experience of sourcing, structuring and adding value to deals. Strategy visionary with effective hands-off management approach in portfolio companies, enabling rapid capitalisation growth.
Over 9 years of creating and implementing strategies, M&A, internationalisation, business development and private equity investments experience.
Ivy Nguyen, investor at NewGen Capital
NewGen is an early stage VC firm backing technologies and innovative business models laying the groundwork for the next wave of innovation. Recent NewGen investments have spanned from Natural Language Understanding companies to a connected and improved breast pump. Prior to joining NewGen, Ivy ran a top cleantech accelerator dedicated to solving the world's water crisis.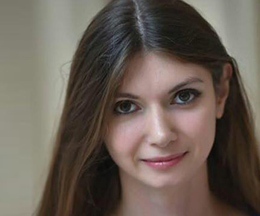 Sophia Arakelyan is the founder of buZZrobot, a blog that covers the practical aspects of AI implementation in businesses. She is an award-winning journalist and has received the "Article of the Year" prize for covering small business issues for BusinessWeek Russia. She has co-authored books on business related topics and the anti-drug encyclopedia, "Society Against Drugs" and she is the author of the book, "The Principles of PR for Tech Companies."
Roger Royse is the founder of Royse Law Firm, PC, a business and tax law firm with offices in Northern and Southern California (www.rroyselaw.com). Roger practices in the areas of corporate and securities law, domestic and international tax, mergers and acquisitions, and fund formation. His clients include international emerging and middle-market companies and high net worth individuals. Roger has represented companies in a variety of industries, including clean tech,  Internet, life sciences, entertainment and new media, sports, real estate, retail and mobile devices and applications. Practicing since 1984, Roger's background includes work with prominent San Francisco Bay area law firms as well as Milbank, Tweed, Hadley and McCloy in New York City. Roger is an adjunct professor at the Golden Gate University Law School Tax program (Corporate, International, Property Transactions) and is a frequent speaker, writer, radio guest, blogger and panelist for bar associations, CPA organizations, and business groups. Roger is a Northern California Super Lawyer, is AV Peer-Rated by Martindale Hubbell, and has a "Superb" rating from Avvo. 
When & Where
149 Commonwealth Dr
Silicon Valley Event Room
Menlo Park, California 94025


Friday, June 9, 2017 from 1:00 PM to 8:00 PM (PDT)
Add to my calendar
The Impact of Ai (Artificial Intelligence) Half Day Conference