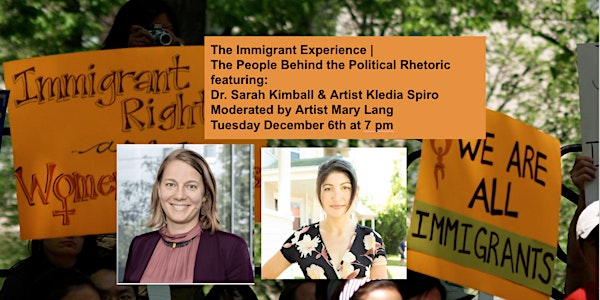 The Immigrant Experience | The People Behind the Political Rhetoric
Immigrants & Refugees in America face steep obstacles adjusting to a new life. Join us to meet the real people behind the rhetoric.
About this event
Immigration is a hot button political issue in contemporary society. But away from the political spotlight there are real people grappling with the lived experience of being an immigrant or a refugee in America. This month's Kingston Conversation will feature Dr. Sarah Kimball, Co-Director of BMC's Immigrant & Refugee Health Center, and Kledia Spiro, Kingston Gallery Member artist who immigrated from Albania to the United States as a child. Dr Kimball will shed light on what is being done to help the population at the BMC Immigrant & Refugee Health Center. Artist Kledia Spiro will discuss how her own immigrant experience informs her art practice. The event will be moderated by Mary Lang, Kingston Gallery Member Artist and volunteer at the Immigrant & Refugee Health Center.