About this Event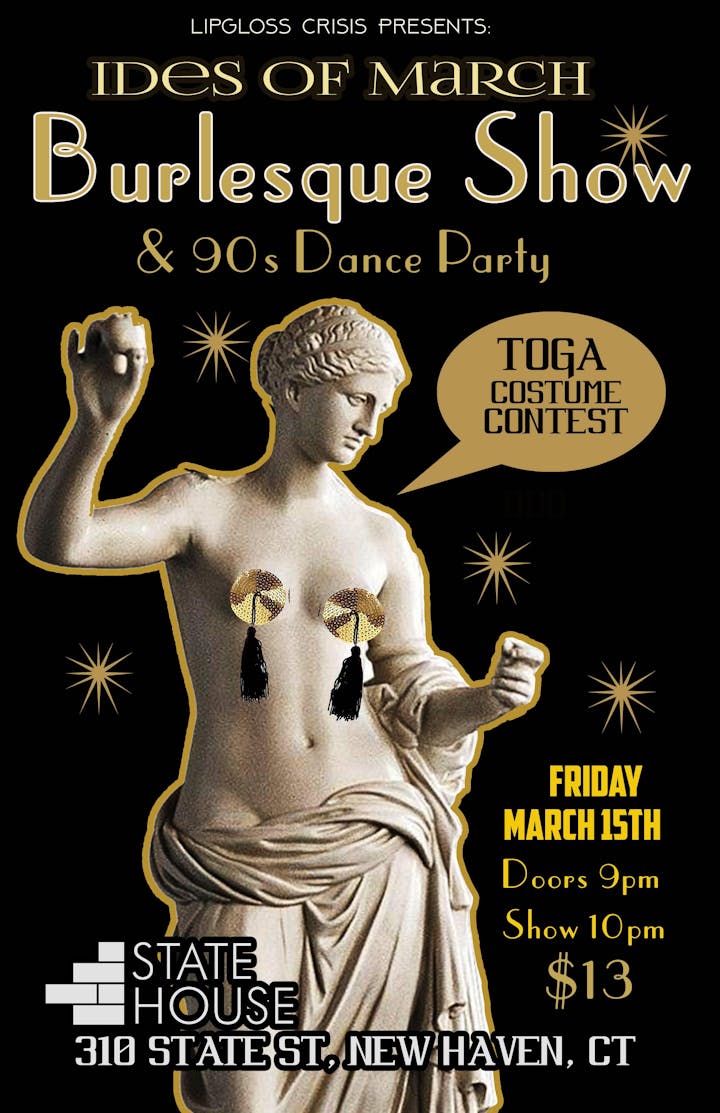 Et tu, Brute
The Ides of March are upon us
Romans celebrated by drinking copiously, dancing the night away, engaging in widespread debauchery, burlesque shows, and making sacrifices. You're welcome to do the same, with us at The State House, but maybe skip the sacrifices.
Come for a night of Burlesque, Aerial Art, Hoops & Games!!
Stay for a 90s dance party.
Clearly, this is the perfect occasion to throw a toga party. We encourage (but not require) that guests wear costumes like the ancient Romans.
There will be costume contest with prizes for the best toga or most accurate gladiator outfits.
Featuring :
Your Host:
Professor M - Cabaret Singer & Black Kingpin of Swagger
Bulesque-
Vivienne LaFlamme
Dot Mitzvah
Kitty Katastrophe
Theresa Shine
Hula Hoops- Felicia Page
Dani Bobbi Lee- Air Temple Arts
Dj Mo Niklz
Vendor: The Tiny Hobo