Sales Have Ended
Registrations are closed
Great, we're looking forward to meeting you!
Sales Have Ended
Registrations are closed
Great, we're looking forward to meeting you!
Description
Welcome to join the Ideon Marketing and Sales Network!
[For Ideon companies only]
Do you love sales and talking to customers? Or is it something that you'd rather not be doing? Either way, we think that you should join our brand new marketing and sales network at Ideon!
Many companies at Ideon are startups, small or medium sized companies that do not always have a big sales organisation. So why not make the most of your Ideon family? We will meet up every other month to inspire each other, exchange ideas and hopefully learn something new from each meetup.
As this is a new network, we want you as participants to join us in shaping the future meetups, so we will also talk about what you want to focus on going forward. Is export mostly on your mind, or perhaps sales strategies or LinkedIn marketing? Which guest speaker would you like to hear more from? Or are you more interested in an in-depth workshop on a certain topic? Let us know!
For this first meeting, Rasmus Nervall from Adsensus will join us to talk about the importance of sales and marketing.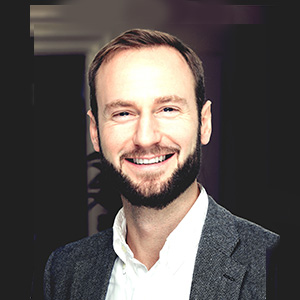 Rasmus says: "Sweden is the second most innovative country in the world, so why are we not more successful in producing more companies that actually generates growth? One of the factors is the way we view sales. But is our perspective on sales based on truths or just misconceptions? We will dig deeper into what sales really is and how our view on sales can help us become more successful in generating sales."
Adsensus is a sales firm helping companies achieve ambitious growth goals. This is done through various solutions ranging from lead generation to management consulting, all in the area of B2B complex sales.
Who?
All Ideon companies that are interested in sales and marketing. We'll meet at Ideon Agora, meeting room Square.
Welcome!
Ideon Science Park and Adsensus