The iambassador - Travel Dudes - ITB Travel Tweet-Up 2017
Description
Just like in the past years, we have found a special venue and it's going to be a fun event... Meeting...Tweeting...Socializing...
Anybody who is in Berlin visiting the ITB fair and who is interested in online travel & tourism marketing, social media and/or blogging is welcome to join!
Supporting the event is still possible! Contact us for more info!
Like our last tweet-ups, the focus is on meeting the right people and to network after a successful first day at ITB!
Venue: Muse is a Thyme Supperclub.
Long tables, low lighting and comfy chairs. Our hosts want people to feel at home at Muse.
Watch how they grew their business using Instagram: vimeo.com/154197632
The event is organized by iambassador, Travel Dudes, The Social Travel Summit
Supported by Emilia Romagna, Austria Tourism, Via Emilia, Tirol and San Marino Tourism.
Thanks a lot for your partnership!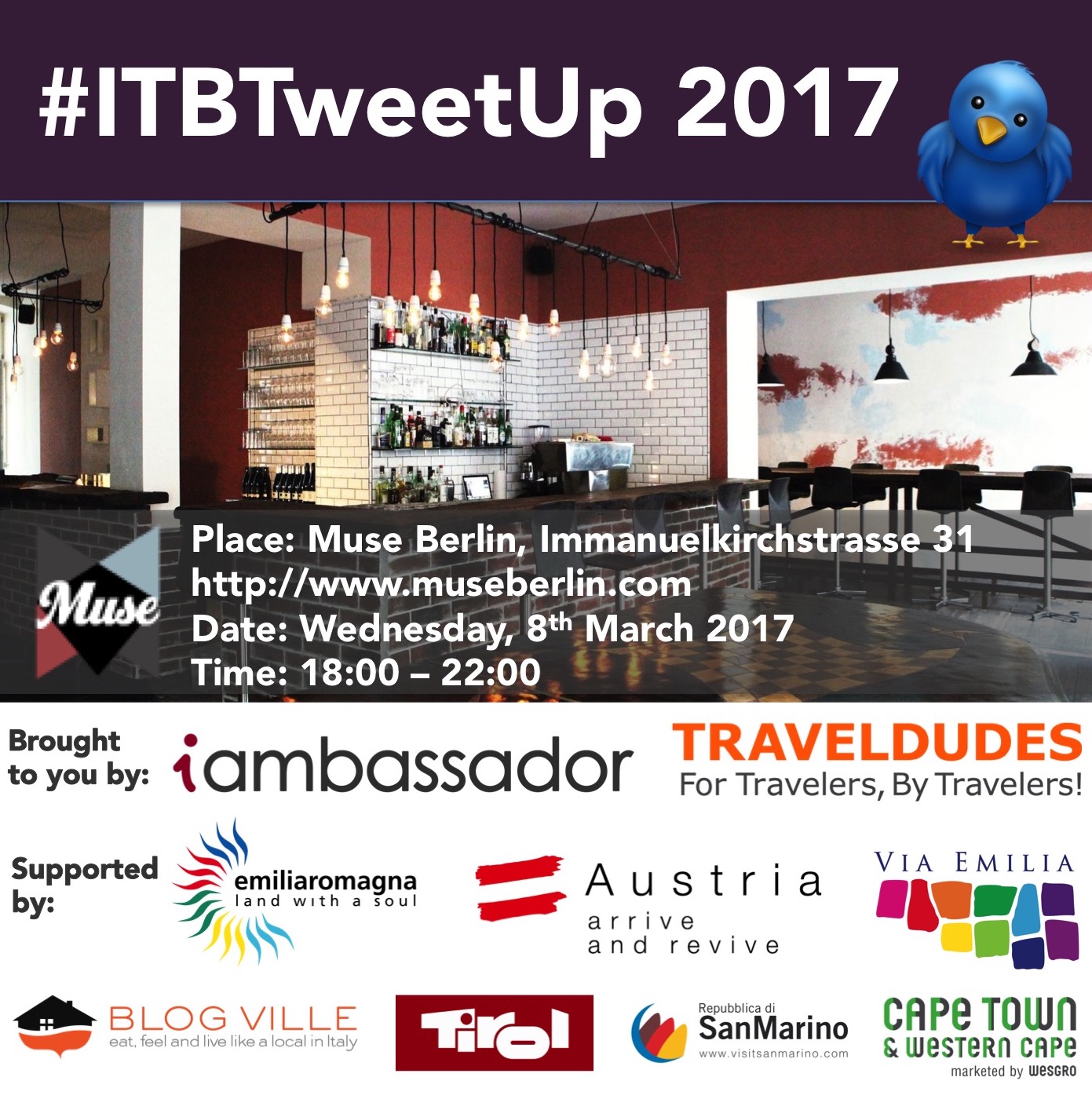 Save
Save