About this Event
DOORS: 6:00 PM, SHOW: 7:00 PM
AGE RESTRICTIONS: 21+
GENERAL ADMISSION, LIMITED SEATING
Important Notice:
- Due to events happening in HI-FI and LO-FI Lounge during the same time, LO-FI door, show and set times are subject to change. We try to avoid this but want to make sure artists in both rooms experience minimal sound conflicts. If a change occurs, we will message all attendees immediately.
- All tickets are nonrefundable and nontransferable with the exception of event cancellation or time change by venue.
- Support acts are subject to change.
----------------------------
About The Huntress and Holder of Hands:
"…you're a huntress and a healer and a holder of hands and your heart is the Avalon that I seek for my end." —David Lamb, 1977-2014
When, a week before her 28th birthday, MorganEve Swain lost her husband and musical partner, Dave Lamb, to leukemia, the world did not stand still. April continued into May, breath continued its rhythm through the bodies of the living and in their studio in Warren, Rhode Island, MorganEve continued to record bass, strings and vocals into a laptop because it's what she'd always done.
For the previous six years, she and Lamb had existed professionally as the duo Brown Bird, gaining a loyal international following through intensive touring and the original music they created, praised for its honesty and expression of the human condition. Without Dave, and in honor of him, MorganEve became The Huntress and Holder of Hands: a young widow pursuing the white stag of grief through a foreign wilderness, intent on maintaining the sense of wonder and compassion with which her partner lived his life.
In 2016, with the ambition to perform live, The Huntress and Holder of Hands expanded into a 5-musician entity, employing cello, bowed string bass, electric bass and drums with MorganEve primarily on five-string viola and guitar. As a band, The Huntress and Holder of Hands builds harmony, strings and bass-driven pieces influenced by Post-Metal, Blues and Americana and offers an intense musical and lyrical experience that explores love, loss, power and strength.
MorganEve self-released The Water Street Demos EP in November 2015. The band's first full-length album, Avalon, was released on September 15 2017.
The Huntress and Holder of Hands is touring in 2019, and plans on releasing their second full-length by 2020.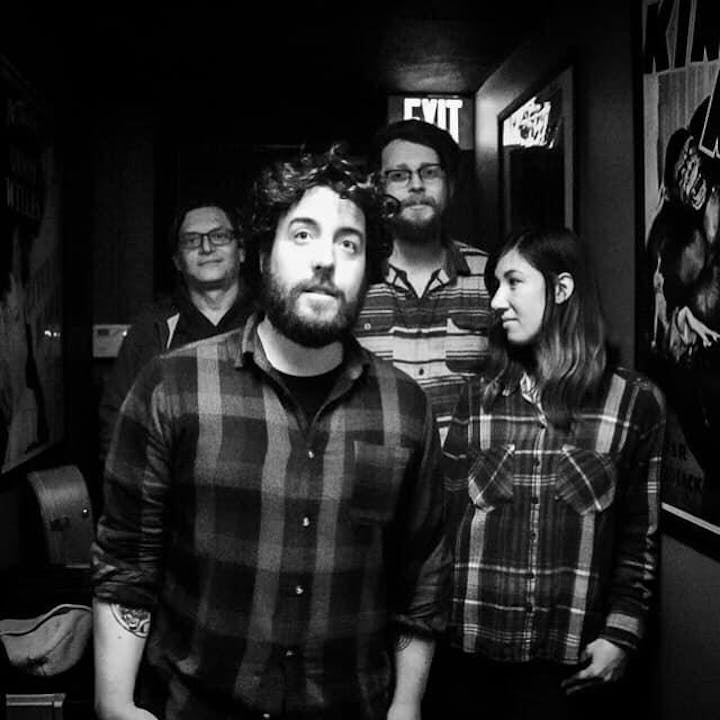 About Jeff Kelly And The Graveyard Shift:
Jeff Kelly sings of the human experience with a sense of vulnerability and grit that is both familiar and authentic. Honesty and attention to detail are at the root of each song and the emotion and experience is not lost on the listener.
Jeff currently splits his time between his solo endeavors and a rotating cast of musicians known as the Graveyard Shift. The band's debut album, titled "Jeff Kelly and the Graveyard Shift" was released in April of 2018.
Originally from Massachusetts, Kelly made a slow migration to the Midwest, living in Rochester, New York for several years, before settling in Indianapolis, Indiana at the end of 2009. In the absence of family and people he knew, Kelly took up the guitar shortly thereafter, if only to keep him company. He's been writing and performing ever since. The songs are a true reflection of where he's been and where his heart continues to take him.
Kelly has shared the stage with such acts as Lera Lynn, Joe Pug, The Wild Reeds, Gaelic Storm, Christopher Paul Stelling, The Dupont Brothers, Reckless Kelly, Joe Fletcher, Hannah Aldridge, and Matthew Mayfield.
Performers
Date and Time
Location
Refund Policy