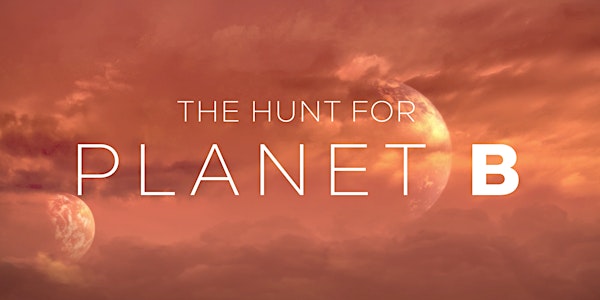 The Hunt for Planet B Virtual Screening
Gather your friends, family, Girl Scout Troop, or entire Overseas Committee for this exclusive, virtual watch party!
About this event
For 72-hours, USA Girl Scouts Overseas will have access to an exclusive, virtual screening room to view The Hunt for Planet B. Watch for FREE with your friends, family, Girl Scout Troop, or entire Overseas Committee!
About the Film
Capturing the drama behind NASA's high-stakes Webb Space Telescope, The Hunt for Planet B follows a pioneering group of scientist — many of them women — on their quest to find another Earth among the stars. The film interweaves the creation of this massive machine with the story of a pioneering group of female scientists on a quest to find life beyond our solar system.
What begins as a real-time scientific adventure turns into a deep meditation on our place in the universe. On the brink of seeing farther out than ever before, we find ourselves looking back at our own imperiled planet with new eyes.
About Our Virtual Screening
Interested in joining hundreds of other Girl Scouts all over the world in the exclusive USAGSO virtual screening room to watch The Hunt for Planet B over the weekend of October 21st - 23rd? Claim your place in history — register today!
This event is open to all program grade levels (Girl Scout Daisies through Ambassadors) and adult volunteers. Girl Scouts can register and attend on their own, with family or friends, or even host a watch party for their entire Girl Scout Troop or Overseas Committee. We will provide a discussion and activity guide to accompany the film.
The screening room will open at 6am EDT / 12pm CEST / 7pm JST on October 21st and close at 6am EDT / 12pm CEST / 7pm JST on October 24th. Please be sure to check both the opening and closing times in your specific corner of the world!
Everyone Loves Prizes!
All registered USAGSO Girl Scouts who participate in the screening will be entered to win one of five awesome prizes, pictured below!
Galileoscope Telescope Kit
Virtual Reality Space Science Kit
Orbiting Solar System Kit
My Discovery Telescope
Space Pencil and Spiral Journal
Not a registered member? No problem! You can sign up for the program and register for Girl Scouts at the same time, making you automatically eligible for the prize giveaways. When signing up for the screening, be sure to select "USAGSO Adult Membership" and/or "USAGSO Girl Membership" add-on to take advantage of a special, discounted cost! Girl membership is $30 (normally $45) and adult membership is $15 (normally $25).