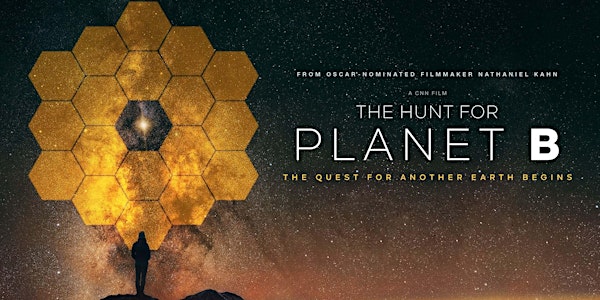 "The Hunt for Planet B": A Free, At-Home Film Screening
Hamptons Observatory presents a free screening of the highly acclaimed film about the James Webb Space Telescope and the women behind it.
About this event
From Oscar-nominated filmmaker, Nathaniel Kahn, "The Hunt for Planet B: The Quest for Another Earth Begins," is a highly acclaimed CNN film that captures the human drama behind the most ambitious space observatory ever built: NASA's high-stakes James Webb Space Telescope (JWST), which launched on December 25, 2021. The documentary interweaves the creation of this massive machine with the story of a pioneering group of female scientists on a quest to find life beyond our solar system. What begins as a real-time scientific adventure turns into a deep meditation on our place in the universe. On the brink of seeing farther out than ever before, we find ourselves looking back at our own imperiled planet with new eyes. Running time: 93 minutes.
Registration is required. Tickets are limited. Once you register here on Eventbrite, you will receive a confirmation email that will provide you with the link and code for the final step in registration. Once fully registered, you will be able to view the film at any time between 12:00 AM on August 28th through 12:00 AM on September 1st.
Also join us on Tuesday, August 30th at 7:00 P.M. when Hamptons Observatory Senior Educator, and NASA Solar System Ambassador, will present a free, virtual lecture: "Images of Our Universe: The James Webb Space Telescope." To register for this lecture, go to:
https://webb-talk.eventbrite.com
Hamptons Observatory extends its appreciation to the Planet B and Ro*Co Films teams for giving us this wonderful opportunity.