THE HUNT BALL BENEFITING HABITAT FOR HUMANITY OF GLYNN COUNTY
About this Event
Tickets will not be sold at door ! Thank-you Golden Isles, we are a SOLD OUT EVENT !
Please join us at the inaugural Hunt Ball, a celebration of the Southern hunt -- fishing, fowl and game, featuring wildlife artists and artisans; live demonstrations with owls, hawks and hounds; exhibitions of vintage and European marksmanry; antique hunting trucks; a live auction of exceptional hunting and fishing experiences; and the Mason Waters Band.
You and your fellow guests will sample classic Southern cuisine -- local oysters, wild game, delicious BBQ and more -paired with bourbon tastings, an open bar, and other hunt-themed culinary delights. Dress for the casual event is blue jeans or stylish hunting attire.
Your Hunt Ball contribution plays a significant role in helping HFHGC in our quest to replace unsafe, substandard and overcrowded residences or vacant, abandoned lots with safe, decent and affordable homes for low-income families who literally have no other hope for home ownership.
2019 marks HFHGC's 30th anniversary, a milestone marked by the completion of our 87th home. Along with faith and family, a stable and decent home is the proven foundation upon which successful lives are built. Thanks to your generous support, HFHGC is helping proactive, working families become involved homeowners and thus transforming the lives of not only current but subsequent generations.
Tickets will not be sold at door !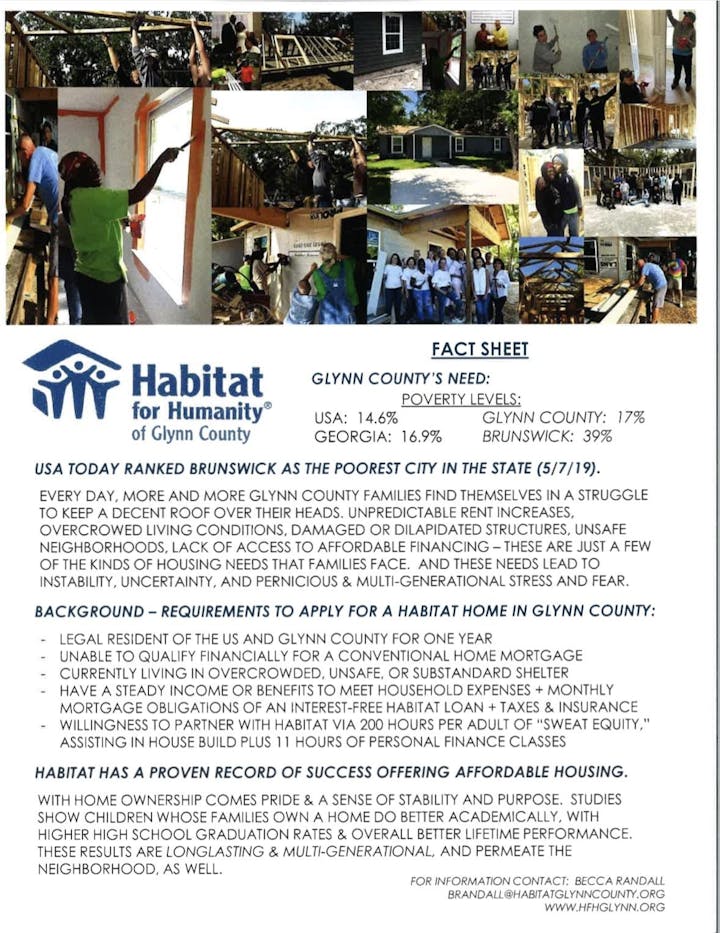 NO tickets will be sold at door !