The Humanity of Wildlife by Billy Gunnels - Strolling Science Seminar

Friday, December 16, 2016 from 9:00 AM to 12:00 PM (EST)
Event Details
The humanity of wildlife: Exploring dangerous ideas that connect the experiences of humans and wildlife
led by Billy Gunnels
December 16, 2016 at 9am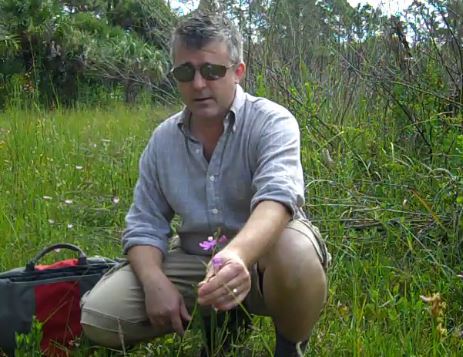 Join CREW Trustee Dr. Billy Gunnels on a fascinating stroll on the CREW Trails  where we will explore anthropomorphism and its place in the scientific world.
As children, we are taught to think about wildlife in very human terms. Animals, in all their various shapes and forms, are the most common protagonists in fables that serve as parables to teach us about morality, socialization, and other life lessons.
This role of and perspective about animals changes dramatically as we mature and are taught to avoid such anthropomorphic perspectives as adults – wildlife are not people and people are not wildlife. This "adult" insight has value. However, anthropodenial is also scientifically inaccurate. In this strolling science seminar, we will look at cases where humans and wildlife share similar experiences and motivations and cases where they do not. This will provide a richer and more complete understanding of wildlife at CREW.
Billy Gunnels is a father, scientist, and educator. Professionally, he is an associate professor at Florida Gulf Coast University. Where he explores animal behavior, social evolution, and human-animal interactions in both research and teaching. When asked about CREW he replied, " I love CREW and the role that this landscape has on our region. As such, I have served as a trustee on the CREW Land and Water Trust for many years".  
Want to learn more about anthropomorphism? Dr. Billy Gunnels recommends the two articles below:
De Waal, F. (1997). Are we in Anthropodenial? Discovery Magazine
De Waal, F. (2016). What I learned from Tickling Apes. New York Times (links to these articles?)
This is part of the CREW Strolling Science Seminar series, an annual series of scholarly walking seminars designed specifically for adults to gain in-depth knowledge about the science of CREW. Become a CREW Member and get a discount on your ticket TODAY. Non-members may join CREW and become eligible to take advantage of the member discount for all workshops by going to http://www.crewtrust.org/become-a-member/ or by calling 239-657-2253.
---
FAQs
 Is there an age limit for the event?
This event is for adults, 18 and over, only.
 What are the parking/facilities  like at the trails?
There is a grassy parking lot at the trailhead. There is one portable restroom at the trailhead.
 What are the trails like?
The trails are mostly grassy/sandy ground level trails with some boardwalk sructures over wet areas. Expect seasonlly wet/muddy places on the trails during the rainy season (July - November). 
 Is my registration/ticket transferrable?
Yes. You may give your spot to someone else. Be sure to change the information on your registration page or call us at 239-657-2253.
 Can I update my registration information?
Yes, you may update your registration information up to 24 hours before the event.
Do I have to bring a printed ticket to the event?
No. We do not issue print tickets. Simply check in with the event leader at the time of the event.
When & Where

CREW Marsh Trails
4600 Corkscrew Road
Immokalee, FL 34142


Friday, December 16, 2016 from 9:00 AM to 12:00 PM (EST)
Add to my calendar
Organizer
The CREW Land & Water Trust was established in 1989 as a nonprofit organization to coordinate the land acquisition, land management, and public use of the 60,000-acre Corkscrew Regional Ecosystem Watershed. We work closely with our partners, the South Florida Water Management District and the Florida Fish and Wildlife Conservation Commission to ensure the protection of the watershed. This watershed, the largest intact watershed in south Florida, straddles Lee and Collier Counties and provides aquifer recharge, natural flood protection, water purification, preservation of wildlife habitat, and public recreation.  CREW's majestic 5,000-acre marsh is the headwaters for the entire watershed.