The Human Side of Investing: Why We're Wired to Make Money Mistakes, and Wh...
Actions and Detail Panel
The Human Side of Investing: Why We're Wired to Make Money Mistakes, and Wh...
Wed, March 2, 2016, 6:30 PM – 8:00 PM EST
Description

The Human Side of Investing:
Why We're Wired to Make Money Mistakes, and What We Can Do About It
We've all done it – made a decision about money that we later regretted. It's a source of frustration, and often other feelings like guilt and shame. These emotions can get in the way of our making constructive moves to get our financial lives back in order. But there's good news! Human beings consistently and predictably make mistakes with money – and it's not a character flaw. Why is that good news? Because it means once we learn about how our brain behaves on money, we can take steps to change things.
Join us to learn what the fascinating fields of Behavioral Finance and NeuroEconomics can tell us about why and how the human brain is not good at money. Not only will our speaker review some of the key findings of research, she'll also share very practical tips to use to make better financial decisions.
Presenter Stephanie McCullough founded Sofia Financial because of her passion for empowering women to make wise financial decisions, address their areas of money stress, and free up their time and mental energy to spend on the things that are truly important. She and her team are committed to creating a safe, non-judgemental space where women can feel comfortable talking about very personal subjects. Stephanie has worked as a financial advisor for 17 years. She believes that everyone, regardless of income level, deserves quality, objective advice and excellent service. Stephanie is married and has two children. She earned an M.A. in International Economics from the Johns Hopkins School of Advanced International Studies and a B.A. from Duke University.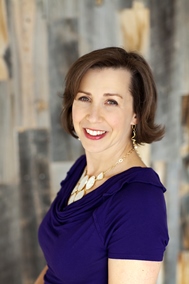 Date and Time
Location
Parkway Central Library
Rooms 405-407
1901 Vine Street
Philadelphia, Pennsylvania 19103