Description
Join us as we celebrate the transition into our favorite time of year, FALL!
We asked several special brands from this years 2nd Annual Whiskey Social to join us one more time for a more intimate social gathering before the holidays.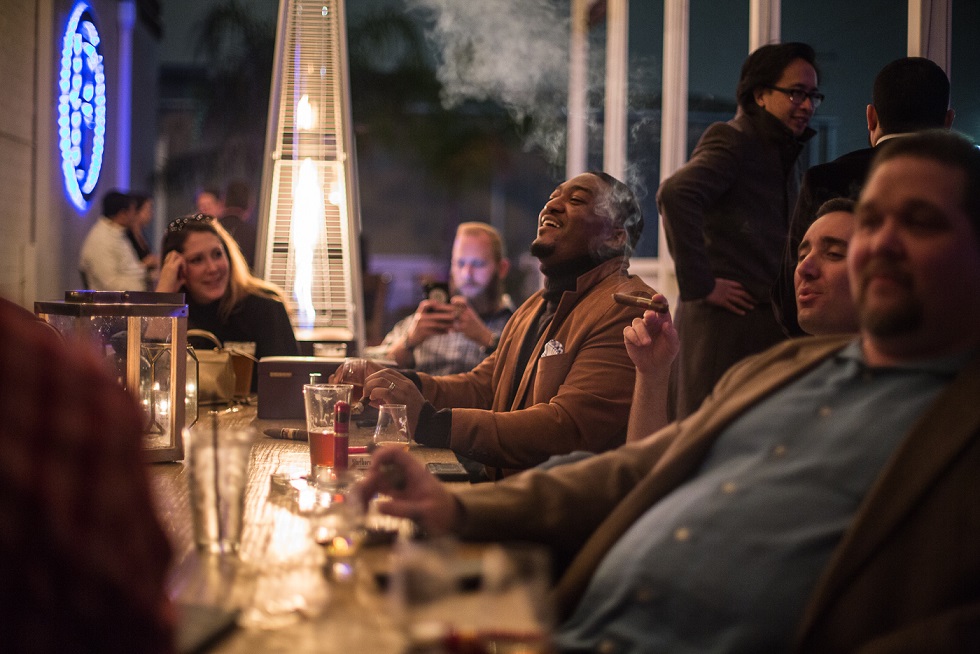 This years social featured nearly 300 whiskies, leaving many people unable to get to all of them.
Well here is your second chance to get through quite a few more you may have missed.

The Houston Whiskey Social's Autumn Whiskey Dinner will feature a more intimate gathering with a select group of brands who you may have missed at this years social. There will be significantly less tickets available for this event compared to the social so do not miss your chance to grab yours while you can.

The event will take place on Friday September 29th at the Crystal Ballroom at Rice and hosted by Sambuca Houston.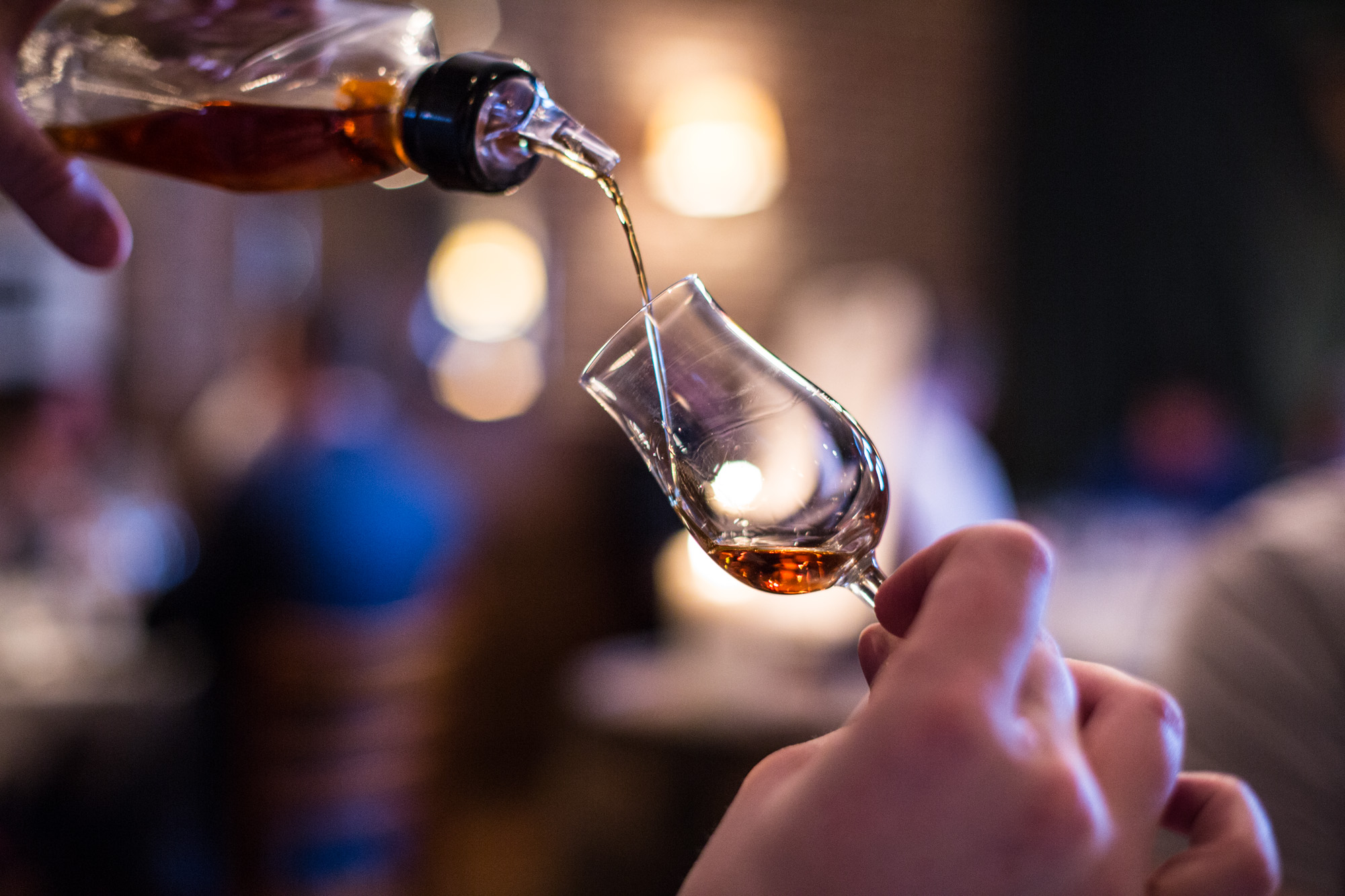 Like all of our events, Man Cave cigar lounge will be onsite to take advantage of The Ballrooms Scenic Balcony.

Dinner with Friends, Whiskey and Cigars. What more could you ask for?


SPECIAL ADDITION!!!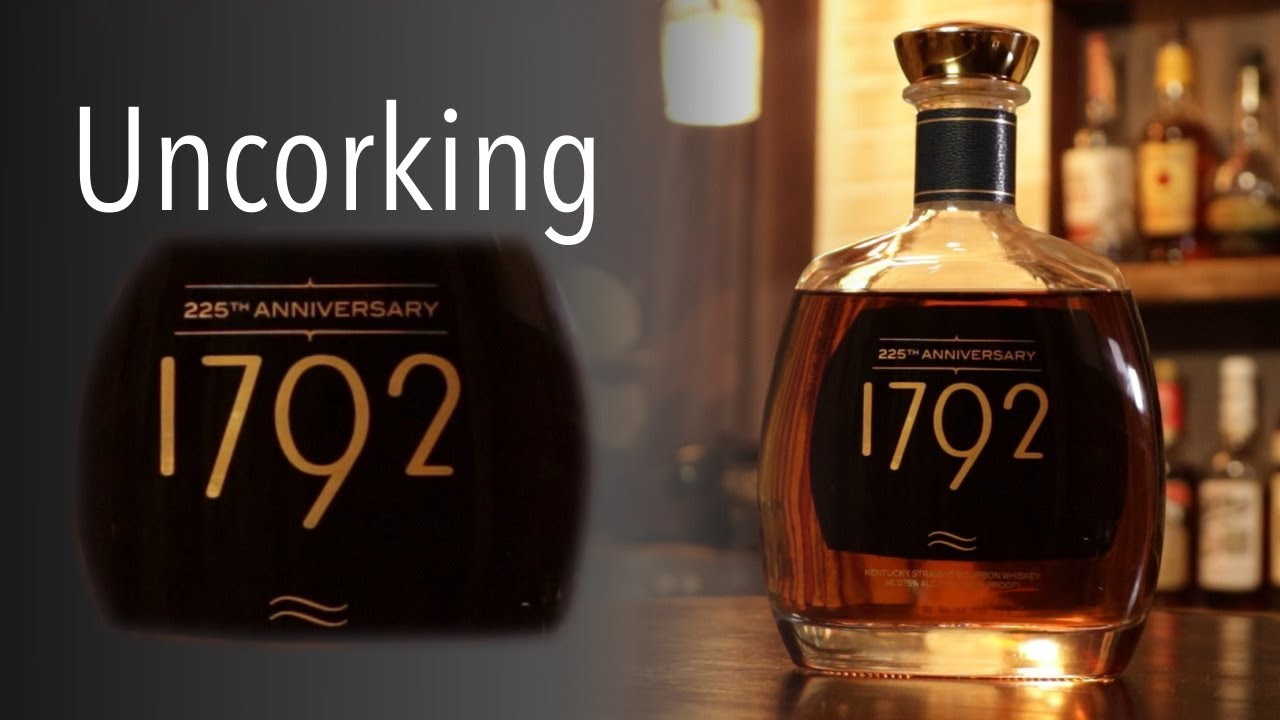 ALSO, WE JUST GOT BACK FROM KENTUCKY!!!

Why were we in Kentucky?! We were there picking out barrels of bourbon for our events and the Houston Bourbon Society.

We spent the morning with bourbon royalty, the legendary Eddie and Bruce Russell of Wild Turkey.
We hand picked a very tasty single barrel of Russell's Reserve straight off the warehouse rick.

We did not stop there. We picked out two different 1792 singe barrel's and an exciting "Phoenix" barrel from Copper and King's. A newer Brandy distillery in the heart of Bourbon country.
Here comes the sad part..... They will NOT make it to Houston before the event..... officially.
We may or may not have been able to get our hands on samples of our barrel selections, at cask strength specifically for the guests to try on September 29th.


This evening is entirely inclusive. All food, All beverages, All included. This dinner was meant to offer expressions you would not normally find at an event like this. Below are more than 60 Whiskies from all over the world. Many of which are either not available here in Texas or no longer made. Including several single barrel offerings. You will not find them anywhere else.
Bowmore Dorus Mor – Batch II
Bowmore Mariner 15 yr – Older bottling
Bowmore 25yr
Bowmore – hand filled at distillery ( small amount remaining in bottle )
Auchentoshan Blood Oak – Duty Free Item
Auchentoshan 18yr
Glen Garioch 1995 – The last peated whisky made at the distillery
Laphroaig 15yr
Laphroaig 18yr
Laphroaig 25yr
Jack Daniel's Single Barrel
Jack Daniel's Single Barrel Rye
Jack Daniel's Single Barrel Barrel Proof
And our newest Whiskey Jack Daniel's Tennessee Rye
Six Isles Malt
J W Kelly Bourbon
Smokehead
Augier
Nasa Liquor 1792 full proof
Nasa Liquor Knob Creek Rapture
Nasa Liquor Knob Creek Four Horseman
Nasa Liquor Russell's Reserve
Nasa Liquor/Rosewater Russell's Reserve
Liquor Hut Buffalo trace single barrel
Liquor Hut 1792 Full Proof
Liquor Hut Old Weller antique 107
Blind Pig Liquor Russells Reserve
Blind Pig Jefferson's
The Houston Whiskey Social Knob Creek
Copper and King's Phoenix "Houston Rising" Houston Bourbon Society(While Supplies last)
Russell's Reserve Cask Strength Sample for the Houston Bourbon Society (While Supplies last)
1792 #3 Full Proof Cask Strength sample for the Houston Bourbon Society (While Supplies last)
1792 #7 Full Proof Cask Strength sample for the Houston Bourbon Society (While Supplies last)
Whitmeyer's single barrel for the Houston Bourbon Society (While Supplies last)
1792 225th Anniversary(Kentucky Only Release)
Old Tub Bourbon(Beam)
Blanton's Japanese Release
Buffalo Bayou Brewing
Houston Bourbon Society Knob Creek
Edradour 10 year
Edradour 9 year Madeira Finished Cask Strength
Edradour 11 year Sauternes Finished Cask Strength
Ballechin 10 Year Heavily Peated
Ballechin 12 Year Bourbon Barrel Finished
Signatory Benrinnes 1997 19 year UCF
Signatory Bunnahabhain 2008 7 year Moine Heavily Peated
Signatory Dufftown 1997 16 year UCF
Signatory Glenrothes 2000 16 year UCF
Signatory Ledaig 2004 10 Year Cask Strenth 1st Fill Sherry
Signatory Longmorn 1992 24 year Cask Strength
Signatory Macallan 1997 19 year Cask Strength

FAQ
CAN I BRING MY OWN CIGAR FOR THE EVENT?
Absolutely! There will be some on site as well.
WHAT IF I HAVE A QUESTION ABOUT THE EVENT THAT IS NOT LISTED IN THE FAQ SECTION?
All questions can be directed to the contact page, http://www.houstonwhiskeysocial.com/contact/
or emailed to the below 2 emails.
KHart@HoustonWhiskeySocial.com
YCurry@HoustonWhiskeySocial.com
WHAT IS THE DRESS CODE FOR THE EVENT?
Attire is Business casual/ Cocktail, Collared Shirt Required for men, Jacket Preferred.
Shorts, Short sleeves or athletic attire are not acceptable.
DO I HAVE TO BE 21 YEARS OLD TO ATTEND?
Yes, no one under the age of 21 is permitted to attend.
WILL THERE BE VALET PARKING?
Yes! Valet Parking is Available by Sambuca
WHAT TIME IS THE EVENT TAKING PLACE?
Admission is at 7:00pm. The event ends at 10pm.
WHEN WILL I RECEIVE MY TICKETS TO THE EVENT?
Tickets are through EventBrite and will be emailed to you after you purchase them. Once Purchased all sales are final.
All tickets will need to be printed out and presented along with your I.D. at the door upon arrival.
**Event details are subject to change without notice.