The Hot Mommas Project presents Guerrilla Mentoring #sisUdc - SOLD OUT - SEE WAIT LIST

Saturday, March 10, 2012 from 10:00 AM to 12:00 PM (EST)
Event Details
What is Guerrilla Mentoring?
Mentoring techniques used by million-dollar executives...adapted by the Hot Mommas Project into a proprietary two-hour process for women.
~

WHEN:      Saturday, March 10, 2012: 10 am (SHARP!!) to 12 pm (registration 9.30)

WHERE:    The George Washington University School of Business (room sent to attendees)

COST:        $35 per ticket early registration discounted from $75 thanks to our partner: CFEE.
WITH:        Kathy Korman Frey (@ChiefHotMomma)...
The Hot Mommas®  Project - women's leadership venture- Founder, Harvard MBA, Entrepreneur in Residence and Professor of an award-winning Women's Entrepreneurial Leadership class at The George Washington University School of Business, Center for Entrepreneurial Excellence. Full bio.
PARTNER: The GWSB's Center for Entrepreneurial Excellence.
WAITLIST:  All past Hot Mommas events have sold out. Register early, Eventbrite waitlist processed in order received as spots open up. Thank you.

~
 The Hot Mommas® Project
as seen in...

 
 

 

 
 
presents...
a #sisUdc favorite:
Guerrilla Mentoring

Did you know that mentoring done the right way can lead to great career advancement, confidence, and pay? (not kidding)
Not sure how to even begin finding a mentor?
or build a support system around your goals?
(Goals, what's that? - Too busy? We got it.)
If you wish you had a magic foursome of support that assembled each month...
...but you hate golf...

...It's all about to get handed to you on a sliver platter.
It's the secret of million dollar execs, for you, in two hours.
We call it Guerrilla Mentoring.
A couple of the best hours you'll invest in yourself. After just two hours, you'll see how to plug in this fool-proof system anytime, anywhere. It is literally one of the golden keys to success, but often saved for the top eschelons. It's their secret weapon. They spend between 50 and 100 hours each year investing in this process. All you need is two hours. Even if you are the top eschelon already, come on down and save 48 hours.

What you'll learn at Guerrilla Mentoring:
Women with mentors are more successful and have higher confidence. But, did you know that the number of mentors you have also impacts success factors? You'll link in with the network to unlock the tools to find them and gain access to this proprietary data.

Not sure what to say to your mentor? We've got you covered. See above. You're in the right network once you attend a Hot Mommas event.

Want to be a mentor yourself? Participate in the most addictive mentorship exercises ever- live. This was the hands down favorite exercise at #sisUdc - our annual university event - and we're bringing it back in a focused format. Women love this, see below.

 See what women are saying about Guerrilla Mentoring, below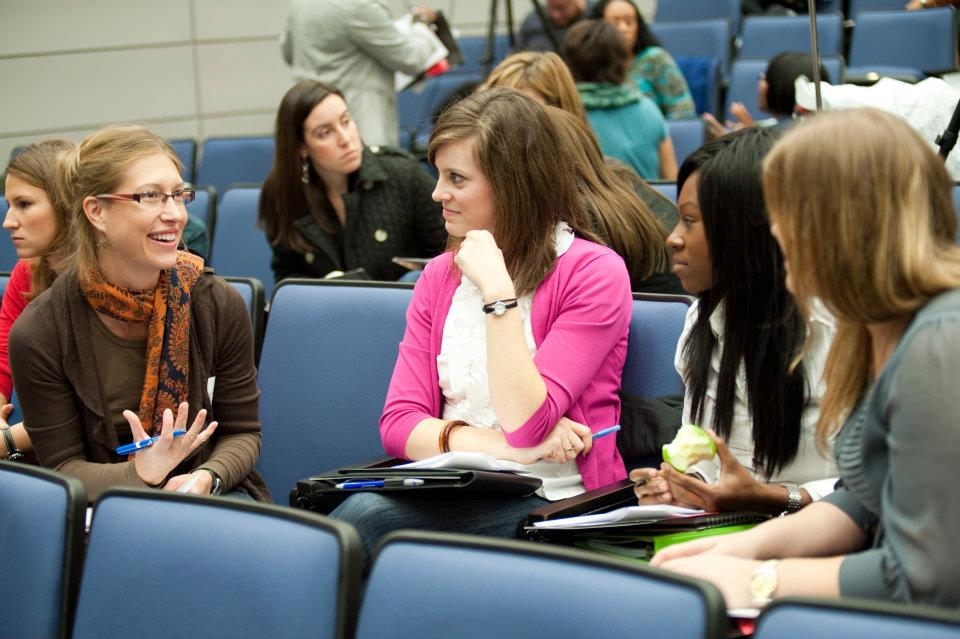 Guerrilla Mentoring

The "Guerrilla Mentoring" session was so interesting, and frankly
life-changing. I met a woman with similiar goals, and we're going to meet
for coffee. I'm going to suggest that we have a regular "meet-up" to keep
each other on track & help each other out....To be in a room full of women
who are wrestling with similar issues, questions, and goals...I've just
never been in an environment like that...I feel so lucky to have been a part
of that! And as I finish up this cup of coffee, I can't wait to spend the
rest of the day working through my next steps."
~ Hot Mommas Project Sis U DC Alumna
"Too much fabulousnessness to tweet! The power of women is awesome!
~ Hot Mommas Project Guerrilla Mentoring 2012 Alumna
More under "Hot Links" below"
Special members-only access to resources for Guerrilla Mentoring attendees:
Attendees have access to blog posts and downloadable audio recordings before, during, and after the session. The learning just keeps coming. Attendees are also invited to join the alumnae-only LinkedIn group.For those of you on our mailing lists, you know membership has its benefits - exclusive access to movie premieres, business networking parties, and more.

 Register today as this event will sell out.  
(Nerds who like info? Read the "little known facts")

Hot Links:
See why Professor Frey's class is the recipient of a National Excellence in Education Award
Guerrilla Mentoring through the eyes of an alumna
Guerrilla Mentoring: Go Baby Go, We're Right Behind You by Kathy Korman Frey

Praise for Sis U (where Guerrilla Mentoring started!)

Little known facts: The "as seen in" media logos above are a technique used by companies to establish credibility. Most of the time, however, there is quote or sentence from the company in the article. In 90% of the publications above, the entire piece featured the Hot Mommas Project or Professor Frey. Why? Because we are truly breaking new ground with our work.
How and why: We're the worlds largest women's case study library. These are women, all around the world, sharing their story as mentors with you. How amazing. Our curriculum measurably increases women's confidence and key success factors up to 200%. We've done this by drawing from multiple fields over 10 years and testing at our SisU University each year. Professor Frey's first company, Vision Forward, funded her salary during the majority of this work. Large institutions like GW and generous benefators like Linda Rabbit of Rand Construction and Carrie Schwab Pomerantz of the Schwab Foundation and other well-known partners have hopped on board. Now, you benefit from the well-spring of knowledge, support, and power behind the Hot Mommas Project movement which grew from one case study, to hundreds, to a proven curriculum changing lives.
Okay...more boring stuff...
Refund policy: If the event is cancelled, attendees will receive a full refund. Otherwise, our refund policy is as follows: Refunds will be made to individuals giving notice of their absence 14 days or more before the event with an email to info@hotmommasproject.org. Notice provided days 1-14 before an event will not be eligible for a refund. (In certain circumstances with advance notice of an absence we may be able to offer admission to a future event. This is on a case by case basis.)  
When & Where

George Washington University School of Business
2201 G Street NW
Washington, DC 20052


Saturday, March 10, 2012 from 10:00 AM to 12:00 PM (EST)
Add to my calendar
Organizer
Proud of the women and girls in your life? We are too. Your stories + The Hot Mommas Project award-winning teaching tools increases their confidence, courage, and clout (e.g., Confidence and key success factor increases of up to 200 percent among women in Gen Y, Gen X, and beyond).
We've cracked the code, and now bring it to you.
Contact us to impact women in your life.