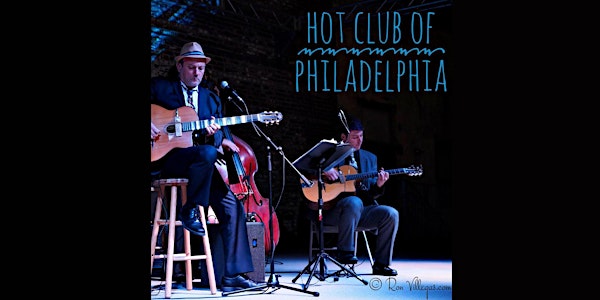 The Hot Club Of Philadelphia - Gypsy Jazz Tribute in the Django Style
When and where
Location
L.N.C. Event Center ( Lords New Church) 1725 Huntingdon Road- Huntingdon Valley PA Huntingdon Valley, PA 19006
Description
The Hot Club Of Philadelphia
Exclusive Deals:
LNC ticket deals





Buy 1 single advance ticket- get $5.00 off a future show - mention code word " hot jazz " at door





Buy 2 advance tickets - bring 1 friend no-charge. Mention




Code Word " Twofer" at door





Buy 1 advance ticket - bring a friend. They pay $8 at door- mention Code Word " Swingit" at door





Travel Deal - if over 25 miles from venue- buy 1 advance ticket - bring one guest




Free of Charge- must present valid ID



Scroll down for:
Schedule / Audio & Video Links / Directions / Venue Specs


See Images on Circle"D" Facebook page
Hot Club Of Phila
Band Members
Led by guitarist/vocalist Barry Wahrhaftig, Joe Arnold-violin, Dan Pearce-guitar, Jim Stager and Dylan Taylor-bass.
Often collaborate with; Phyllis Chapell, Laura Munich Bob Butryn, Dave Hartl.
Gypsy Jazz - - - "Our mission >> to help to keep the spirit of Django Reinhardt and Stephane Grappelli going…..with our own modern take.
The Hot Club of Philadelphia was started in 2001 by guitarist Barry Wahrhaftig. They are an acoustic ensemble, dedicated to playing 'Gypsy Jazz.' That's the term used to describe the music pioneered by the legendary original 'Hot Club of France Quintet,' which was led by guitarist Django Reinhardt and Violinist Stephane Grappelli. Django and Grappelli were attempting to do their own version of American 'Hot Jazz,' as played by stars like Louis Armstrong and Duke Ellington. They used acoustic guitars, bass and violin, rather than horns and drums. Grappelli and Django added some French and Gypsy flavor and created a blend of music that is quite popular and accessible. The HCPhilly mixes the original style of the HCOF, along with their own modern influences.
The band performs as a trio, quartet, quintet, etc. There have been some changes in the line up through the years. Bassist Jim Stager has been with the group from the beginning. Joshua Machiz, Alexandre Hiele and Dylan Taylor all perform with the band frequently. Dan Pearce is the 2nd guitarist, and violinist Joseph Arnold is a key part of the group's recordings and shows, and clarinetists Bob Butryn and Paul Butler are also mainstays.
The band features vocalists Phyllis Chapell and Cecilia Ferneborg, and has also collaborated with Denise King. Barry also sings, and he'll add a Sinatra or Nat King Cole standard, in addition to songs of the 20's 30's & 40's.
The group has performed for a wide range of venues, including; The Kimmel Center's PIFA Festival, the area's first 'Diner en Blanc', The World Café Live, Sellersville Theater, WHYY-NPR, Musikfest-Bethlehem, Pastorius Park Summer Festival, the Philadelphia Folk Festival, The Barnes Foundation & The Phila Museum of Art, to name a few.
LINKS:
https://www.facebook.com/pg/HCPhilly/videos/?ref=page_internal
https://www.facebook.com/HCPhilly/app/2405167945/
Schedule:( BYOB )
Doors: 7 pm

Reception / Meet and Greet / Complimentary Food: 7-8 pm

Live Music: 8 - 11 pm
Limited Capacity / Advance Tickets Recommended:
The region's newest / most talked about venue

Intimate space for Artist/Audience connection

A true Listening Room

Perfect acoustics - no talkers and bar noise

Free parking

Pre-Show reception - Complimentary refreshments

Artist meet and greet

112 acres of pristine Pennypack watershed trails and lawn picnic area

Comfortable seating- padded wooden chairs

Plenty of dance space / outside picnic area

Mediation garden on the property w/ lily pond and koi fish

Exotic wildlife in a natural / organic eco-system

VIP loft – 2020 perks to be announced- best sound in the building!

Charter Membership – Tiered deals- 2020

BYOB

Food Menu - To purchase or bring your own

Vendors welcome ( food / crafts / etc.)

Raffles / Door prizes

All Ages – Kid Friendly- Inquire special rates

Open Mic – Every 2nd Weds- Includes our vintage Steinway house grand piano

Fire Pit / Drum Circle- Every full moon and random concerts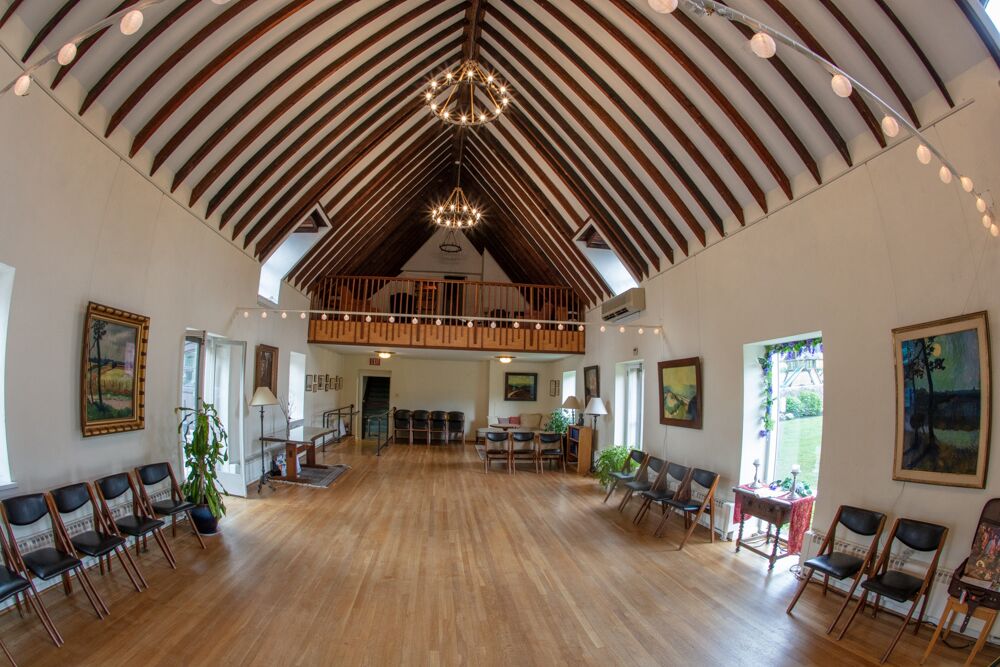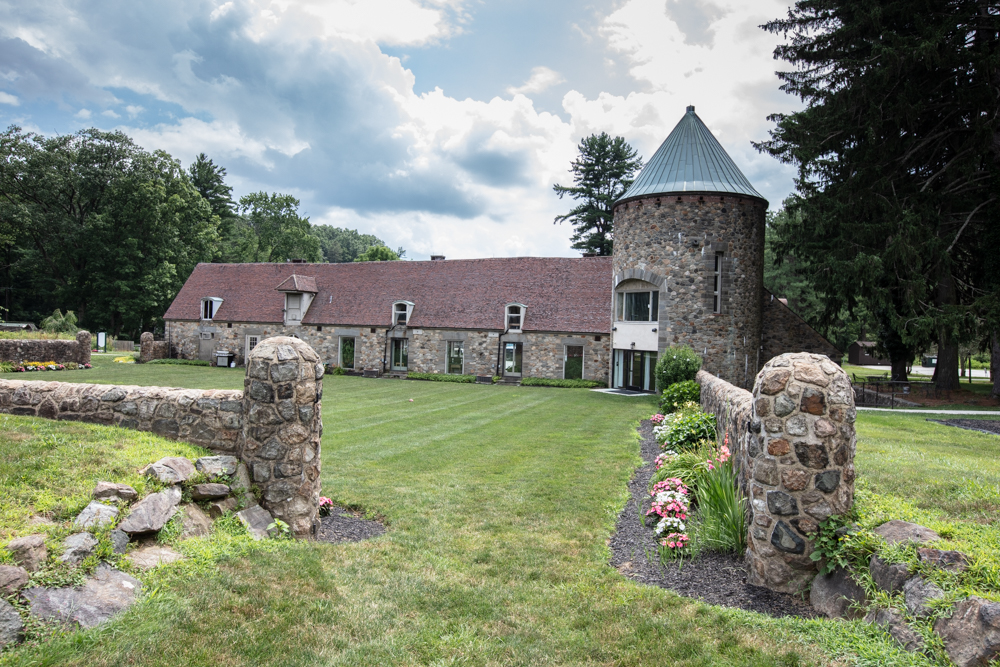 Direction to LNC Event Center:

1725 Huntingdon Road (NOT "Pike")

Huntingdon Valley PA 19006
• Landmarks: June Fete 2990 Edge Hill Rd - Pennypack Pre-School - Mason Mills Park
• GPS Coordinates: 40°09'07.5"N 75°04'47.2"W
• Lane entrance – Green Sign – Lords New Church

From Points East
§ Betsy Ross or Tacony Bridge
§ 95 N
§ Exit 32- Academy Rd
§ 2.0 mi- L on Grant
§ 2.7 mi- R on Welsh
§ 2.4 mi- L on Huntingdon Pike
§ 0.4 mi- L on welsh
§ 0.3 mi- R on Terwood
§ 1.9 mi- R on Edge Hill
§ 0.5 mi -L on Huntingdon Rd
§ 350 ft – R on Huntingdon Rd
§ 0.2 mi- destination on right

From Points West
§ 276 East- Penn Tpke
§ Exit 342- Route 611 ( Doylestown /Jenkintown)
§ R on 611 N
§ .02 mi- R on West Mill
§ 0.9 mi- R on South York Rd
§ 0.2 mi- L on Terwood
§ 0.8 mi – slight L on Huntingdon RD
§ 1.1 mi - left on Huntingdon Rd
§ Entrance on Left – across from June Fete ( Edge Hill Rd too far)


From Points South
§ 95 N- see Points East
§ Alternate to 95
• Route 1 N- Roosevelt Blvd
• L on Welsh
• 0.2 mi – slight R on Grant
• 0.5 mi- L on Welsh
• 2.4 mi- R on Huntingdon Pike
• 0.4 mi- L on Welsh
• 0.3 mi – R on Terwood
• 1.9 mi – R on Edge Hill
• 0.5 mi- L on Huntingdon Rd
• 350 ft- R on Huntingdon Rd
• O.2 mi- entrance on right


From Points North
§ NJ Tpke South
§ Exit 6- Rte 276 West / Penn Tpke
§ 9.8 mi- Exit #343 – Pa 611 / Doylestown / Jenkintown
§ R on 611 N
§ .02 mi- R on West Mill
§ 0.9 mi- R on South York Rd
§ 0.2 mi- L on Terwood
§ 0.8 mi – slight L on Huntingdon RD
§ 1.1 mi - left on Huntingdon Rd
§ Entrance on Left – across from June Fete ( Edge Hill Rd too far)