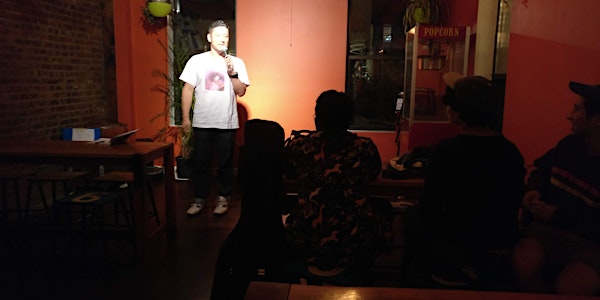 The Hop Shop Open Mic (FREE)
Location
The Hop Shop
121 Columbia Street
Brooklyn, NY 11231
Come to The Hop Shop for free stand up comedy near you every Monday at 7. This fun open mic is open to all acts, including music and poetry.
About this event
***This mic will be hosted by Jack Norris for the foreseeable future and this page is not actively maintained. To make sure the event date you signed up for has not been postponed, reach out to Jack on IG @jokereptile or contact Hop Shop directly***
Enjoy complimentary entertainment from up and coming performers trying to make it in NYC. The Hop Shop is a fun neighborhood bar with a great drink selection, different board games, and a spacious backyard. It's also dog friendly and has great staff who are happy to get to know you.
Don't miss out on the best free comedy on a Monday night in Brooklyn. Come check it out by yourself, or bring all your friends. Maybe even sign up to try performing yourself! New comics are always welcome here (just let the host know it's your first time).
There's absolutely no cover charge for audience OR performers. We just ask you to be respectful of performers (use the backyard or bar area for conversations) and support the bar to help keep the show going.