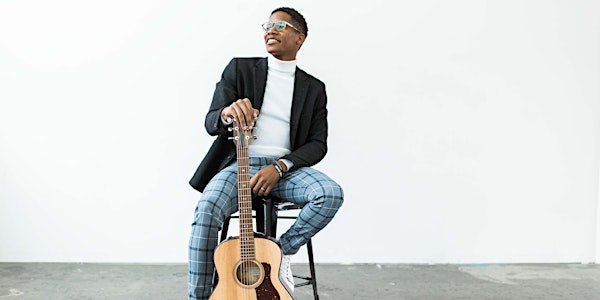 The Hootenanny Sessions ft Thunderstorm Artis, Bria Lee, & Olivia K
The Hootenanny Sessions ft Thunderstorm Artis, Bria Lee, & Oliva K
When and where
Location
Cafe Wha? 115 MacDougal Street New York, NY 10012
About this event
$25 GA / $40 VIP - Doors 7PM / Show 8PM
$30/$45 day of show
2 ITEM MINIMUM/PERSON
(for guests under 21, a $25 pre fixe menu purchase is required)
What is a "hootenanny" you ask? Well, back in Cafe Wha?'s early days, a "hootenanny" referred to a an informal open mic focused mostly on classic folk and american music. Young singers, like Robert Zimmerman (you may know him as "Bob Dylan") had his first New York performance at such a "Hootenanny Night" in January of 1961.
In 2022, we're changing it up a bit... rather than an open mic, we've hand curated some of the finest talent's who currently call New York home. Join us on June 1st for the revival of The Hootenanny Sessions featuring some of NYC's most talented songwriters showing their stuff on the legendary mainstage...
Thunderstorm Artis is a singer, songwriter, and multi-instrumentalist.
Soaring vocals meet dextrous, layered guitar and intimate storytelling that can evoke the poetic lyricism of Passenger in one song before sliding into the wrenching neo-soul of Leon Bridges in another.
Artis was born and raised in a large musical family on the North Shore of Oahu, and it's easy to find the laid-back vibe of island life effortlessly blended with the real life experiences that inspire his music. As a Season 18 finalist on The Voice, Artis wowed audiences with both his original compositions, including quiet acoustic track "Sedona," and loving reinterpretations of songs by artists like The Beatles and Louis Armstrong, with John Legend describing his tone as "magical" and Billboard praising his "earnest, uplifting presence." Artis has played alongside modern icons Jack Johnson and Booker T., as well as toured extensively with his brother, Ron Artis II. He's also a longtime featured artist at Wanderlust Festivals throughout North America.
https://www.thunderstormartis.com/
Bria Lee's musicality fuses the sultriness of soulful singer-songwriters like Amy Winehouse, Lauryn Hill, and Alicia Keys with splashes of R&B and sublime edgy pop. It's a smooth topline set over a grimy 808 thump with touches of jazz and organic instrument for added flair. As a singer, Bria's soulfulness manages to conjure the smoky expressiveness of a jazz vocalist and the confidence and swagger of a poet. She's collaborate and released tunes with Pitbull, Fat Joe, and Chris Webby, and she's truly one a kind voice.
Her recent feature on Chris Webby's "Our Planet" features Bria singing Woody Guthrie's "This Land is My Land," undoubtedly a recurring tune from early Cafe Wha? Hootenany days!
Olivia K The K in Olivia K, Khe-ra, means "Daughter of the Sun," which perfectly describes her joyous outlook on life and fiery disposition. Olivia K has lived in Brooklyn her whole life, except four years uptown at Columbia University. Her iconic voice and original writing can be heard on Netflix, BET, and MTV, Bravo as well as in commercials, and most unusually, the subways of NYC. As the DIY Funk Queen of East New York, she has led her band Olivia K and the Parkers in a sold-out show at Joe's Pub, and has her anthem "Native New Yorker" archived in the permanent archives of Brooklyn Academy of Music (BAM).
https://oliviakandtheparkers.com/
ALL SALES FINAL