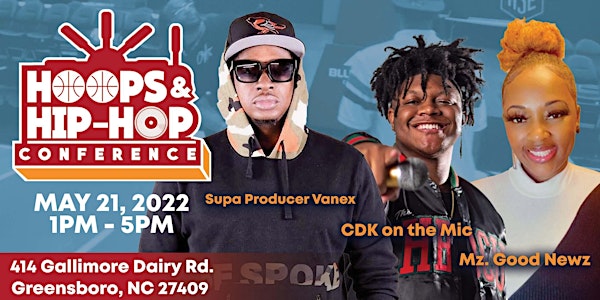 The "Hoops & Hip-Hop Conference"
Build an opportunity for professional development in the ever-changing landscape of entertainment and athletics.
When and where
Location
Will Bradley Sports Performance 414 Gallimore Dairy Road Greensboro, NC 27409
Refund Policy
Contact the organizer to request a refund.
Eventbrite's fee is nonrefundable.
About this event
Bankshot Basketball is Back in Gate City!
Managing both culture and sport is increasingly becoming a challenge with all the noise of social media. Learn how to navigate and partner with some of the best in the industry to make the biggest impact for your brand.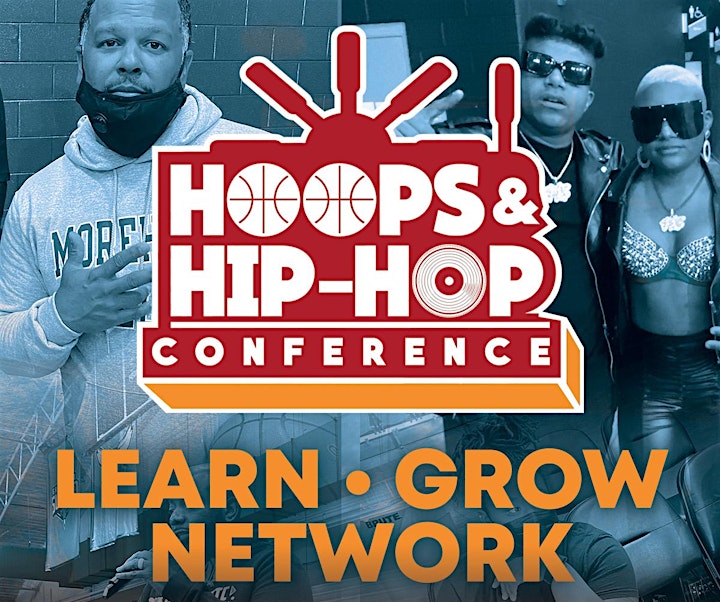 This event is a MUST if you are:
Semi-Pro Athletes
Music Artist
Non-Scholarship High School athletes
Basketball Trainers
Artist & Athletes looking for NIL Contracts
Artist & Athletes looking to grow in the NFT Space
Artist looking for Music Licensing at sports arenas
Sports Media Networks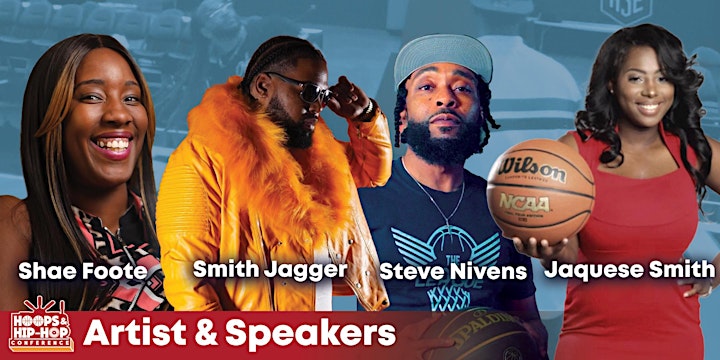 Schedule of Programming
"The H&HH Speaker Series" - The Will Bradley SP Stage:
"Can Independent Leagues become the next home for NIL's?"
Hosted by: Jaquese Smith | Panel Guest: Steve N. & Shae Foote | Time: 1:30pm-1:50pm
Companies have cut deals with student athletes at an unprecedented rate. Can that traction begin to shift to the independent circuit for semi-pro athletes and organizations ? With the power to build more locally and regionally recognized stars, will companies follow suit?
"Diversifying your Assets: Financial Crash-Course for Personal Brands"
Hosted by: Promise Mangum | Panel Guest: Ja'Net Adams & Cash Mearley | Time: 2:15pm-2:30pm
Inflation and Financial literacy are necessary when you are a creative. How can someone protect their current and future assets?
"The Power of the Independent Artist in Sports "
Hosted by: Shae Foote | Panel Guest: Mz. Good News & DJ Vanex | Time: 2:50pm-3:15pm
Music Licensing is the single most important thing artist can do with their music. As the landscape for licensing changes, artists need to be able to negotiate with leagues to get their music heard at games within regional arenas. One major space are HBCU and smaller school arenas and radio stations. How can artists break into this market?
"Building a Core Fanbase by Expanding into Web3.0"
Hosted by: Promise Mangum | Panel Guest: Cash Mearley & King Yama | Time: 3:40pm-4:00pm
Artist & Athletes brand equity is increasingly lost in today's fast-passed social media arena. Both artists and athletes need to develop exclusive experiences for their fans. NFT's unlock the power for exclusive merch, events, and production credits. How does Web3.0 help with the brand experience and allow fans and supporters to directly make an impact?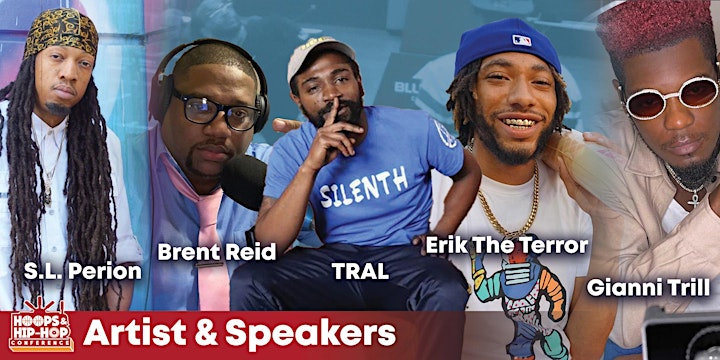 "The H&HH Music Series" - The Will Bradley SP Stage:
Free Derrick Hardy | Time: 1:50pm-2:00pm
Erik The Terror | Time: 2:00pm-2:10pm
Smith Jagger | Time: 2:30pm-2:40pm
Gianni Trill | Time: 2:40pm-2:50pm
S.L. Perion | Time: 3:20pm-3:30pm
King Yama | Time: 4:00pm-4:10pm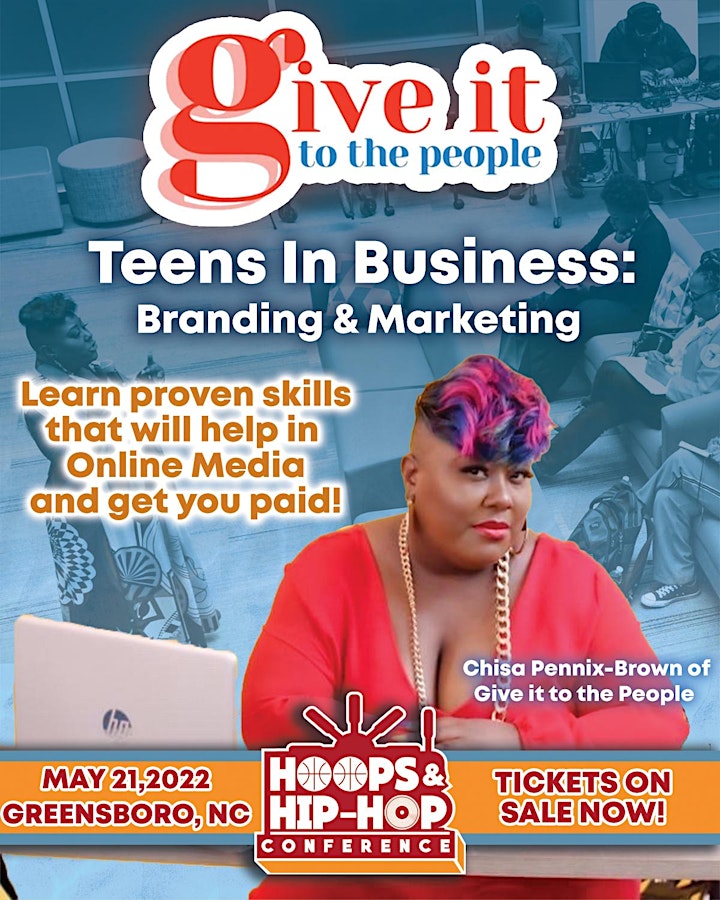 Exclusive Break-Out Sessions:
"The Red Carpet" Video Interview 
Hosted By: Jaquese Smith of JQ Sports PR | Time: 2:00pm-2:30pm
Everyone needs a professional video press kit for potential investors and companies to view when it comes to expanding your brand. (A $150 value)
"Teens in Business: Branding & Marketing"
Hosted By: Chisa Pennix-Brown of Give it to the People | Time: 2:30pm-3:00pm
Learn how your teen can start and monetize a marketing business that will help brand themselves for success. (A $150 value)
"Who's up Next" Radio Interview 
Hosted By: Brent Reid of Down Right Sports Radio | Time: 1:30pm-2:30pm
Experience a live interview with one of the best sports and Hip-Hop internet radio stations in Virginia. (A $100 value)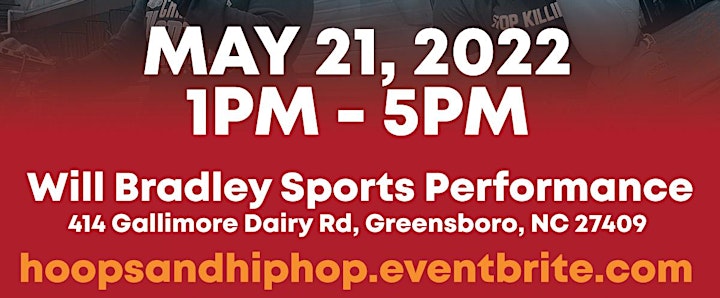 List of Speakers & Special Guest!
Speakers
Genia Woods - Radio Personality/Creative Lead for WLJZ 107.1 FM - Salisbury NC, Livingstone College Radio.
Shae Foote - Shae Foote is the Public Relations Specialist at Lasoni Agency. She has a background in marketing, public relations, and artist development. She is very verse in Name, Image, Likeness (NIL) Laws.
Jaquese Smith "JQ" - former NCAA basketball athlete who has played on various levels including Division 1, JUCO and Division II. A graduate of Liberty University, Smith earned her master's in Human Services and Communications.
Steve Nivens - Steve Nivens is a Graduate of Winston-Salem State University. He is the creator of the League NC and has an extensive background in basketball coaching and development.
CDK on the Mic - A Native of Raleigh, North Carolina. Christian Kornegay, better known as CDK on the Mic, attended North Carolina A&T and has been Featured on the Nick Cannon Show, 102 Jamz & DTLR official Radio Personality, Ranked #1 HBCU Host by HBCU Buzz, In Game Host for the Greensboro Swarm.
AND MANY MORE!!!
Special Guest & Artist
Bankshot Basketball continues to push the envelope when it comes to empowering individuals in alternative competition platforms.
Everyone has Homecourt advantage.