Ticket availability is limited for social distancing measures. Audience size is limited.
About this Event
Due to ongoing capacity restrictions, we kindly request that you purchase tickets in specific areas according to your group size. We reserve the right to move your reservation if it does not match the seating group size. This will help us ensure that our venue remains viable for the foreseeable future. For individuals or groups larger than 4, please call us at 302.684.3038 and our box-office staff would be happy to assist you.
Laura Wortman and Kagey Parrish are the Honey Dewdrops: an award-winning, nationally touring husband and wife folk duet!
Performing fresh, original songs focusing on vocal harmonies and tight instrumentation. Influenced by traditional Appalachian music as well as contemporary singer-songwriters, the Honey Dewdrops blend old styles with new, creating music that is powerful and heartfelt.
About the Honey Dewdrops
Website | Facebook | YouTube | Instagram
Americana duo The Honey Dewdrops – Laura Wortman and Kagey Parrish– have long felt the push-and-pull between their original roots in the Appalachian mountains and their current home in urban Baltimore. You'll hear it in their harmony soaked songs and the mastery of their instruments' acoustic tones, but also in their songwriting, which reflects the hard realities of today. With their fifth independent release, Anyone Can See out on March 1st, 2019, they have primed the creative energy so prevalent on their previous releases. Each song sparkles with focused intensity, and, with their new album, the duo show that they're growing rapidly as artists, enthusiastically exchanging an impossible quest for perfection for the compelling ebbs and flows that accompany an intimate, authentic kind of expression.
With Anyone Can See, Parrish and Wortman wanted to recreate the flexible, spontaneous atmosphere of their live performances. "We focused in on that live energy by sitting close to each other in the studio so we could hear everything in a natural way," says the duo. "By recording each song in its entirety and keeping edits minimal we found the takes that had the magic often had some variation of voice and rhythm, like the songs were unfolding themselves." Chasing this magic, Parrish and Wortman also found their sense of musical clarity evolving over the course of the album's creation. "The process made us look at how we define what is "right" in our performances," says Parrish and Wortman. "What sounded good to us was the unexpected, the improvisational moments that enhanced the arc of a song." It helped too that producer Nick Sjostrom guided the duo towards a grounded result, helping to manifest a succinct album while also encouraging a freeing creative atmosphere. Though the creation of Anyone Can See contains elements of an artistic awakening in certain senses, Parrish and Wortman have also remained loyal to their roots, with the album evoking the duo's characteristically powerful melodies and intricate chord progressions.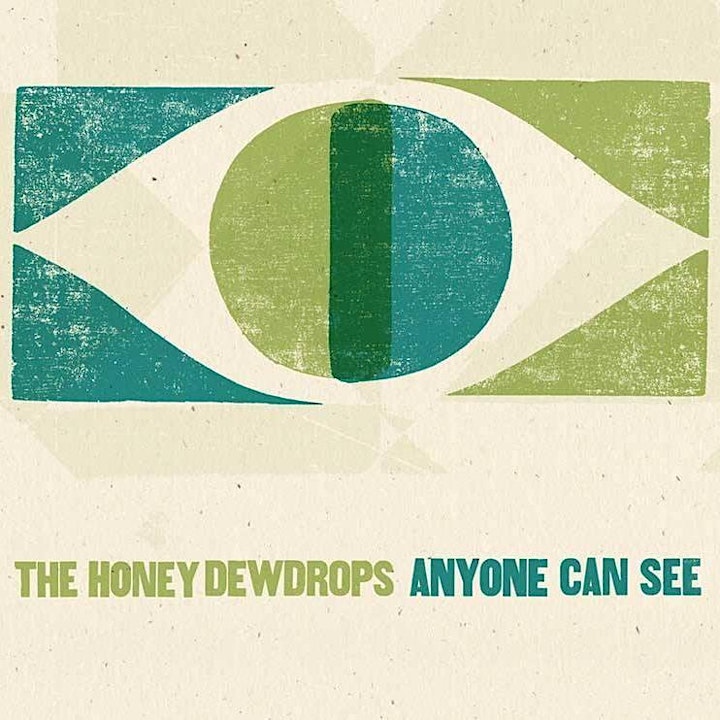 The Milton Theatre is "COVID-19 Customer Protection Standards Certified" by the Delaware Division of Small Business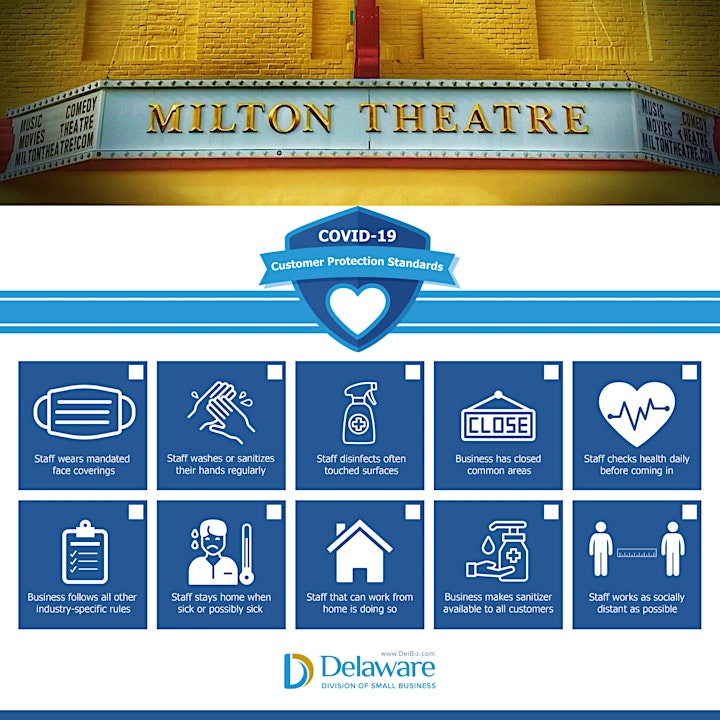 About the Milton Theatre
Official Website | Facebook | Twitter | Instagram
The historic Milton Theatre is a uniquely diverse venue where you will find the best local, regional, national, and international talent. Free municipal and on-street parking are available. Full bar and light food options available. This facility is fully accessible.