Description
The Homewood Small Business Expo is a celebration of the Homewood and greater Pittsburgh small business community. The Expo is an opportunity for storefront, online, at-home businesses, and entrepreneurs to meet and network with community members, seek advice from business development resource providers, engage with fellow business owners, and participate in growth opportunities. The day's events will include business demonstrations, workshop, panel discussions, and more for the entire community.
The keynote speaker will be President and CEO of Urban Innovation21, William Generett Jr.
Exhibitor Tickets are SOLD OUT! Please contact mgaray@urbaninnovation21.org by July 7th to join the waitlist.
---
Morning and Afternoon Session Tickets Available until July 8th
Morning Session Tickets: Click the "Get Tickets" button to purchase a morning session ticket for the Expo. Morning Session tickets are $20 and gives you admission to the speaker and workshop sessions.
Afternoon Session Tickets: Click the "Get Tickets" button to get your afternoon session ticket for the Expo. Afternoon Session tickets are FREE and available to the public. The afternoon session will feature a live musical performacne, family friendly activities and a chance to network with the business exhibitors. See below for full schedule.
Volunteers Still Needed - Sign Up Now!!!
Volunteers: please click the "Get Tickets" button to find the "Volunteer Registration" link and fill in the necessary information.
---
Expo - Morning Schedule
8:00 a.m. to 9:00 a.m.
Registration and Exhibitor Set-up


9:15 a.m. -

Business Banking and Finance Panel Discussion
Speakers: Jeni Cooper (Urban Redevelopment Authority), Shawn Thomas and Aaron Aldrich (Bridgeway Capital), Judith Kirby (Small Business Administration), Yalanda Ferguson (PNC), and Emily Keebler (Kiva Pittsburgh)
Moderator: Anne Schlicht (Chatham University)


10:05 a.m.

- Social Media and e-Commerce for Small Businesses
Facilitator: Shimira Williams (Productivity LLC)


10:55 a.m.

- Pittsburgh's Accelerators, Incubators and Co-Working Spaces
Speakers: Ilana Diamond and Cole Wolfson (Alpha Lab Gear), Juan Garret (Riverside Center for Innovaiton), Dan Law (Thrill Mill), Jessica Strong (Whetstone Workgroup), Adam Kenney (Craft Accelerator/Bridgeway Capital)
Moderator: Daniel Bull (ZeroSixEight/WorkPittsburgh)


11:45 a.m. -

Keynote Address
William Generett Jr., President and CEO, Urban Innovation21


12:15 p.m. to 1:00 p.m.
Networking, lunch and exhibitor set up


Note: Morning sessions are for registered business owners only.
---
EXPO - Afternoon Schedule
1:00 p.m. to 2:00 p.m. -

Live Musical

Performance by INK of Westinghouse High School


1:00 p.m. to 4:00 p.m. - Taste of the Expo food samplings


1:00 p.m. to 4:00 p.m. - Business Consulting and Small Business Exhibitions


1:00 p.m. to 4:00 p.m. - Activities for the Family


3:00 p.m. to 4:00 p.m. - Elevator Pitch Competition with Cash Prize hosted by Minority Networking Exchange
---


This event is free for the public beginning at 1 p.m. and ending at 4 p.m.
Thank you to our event sponsors: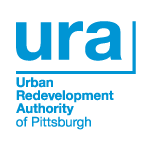 Organizer of The Homewood Small Business Expo
The Homewood Small Business Expo is organized by several community partners including the Homewood-Brushton Business Association, Operation Better Block, Urban Innovation21, Office of the Mayor Bureau of Neighborhood Empowerment, Minority Networking Exchange, Productivity LLC, and Penn State College of Communications.