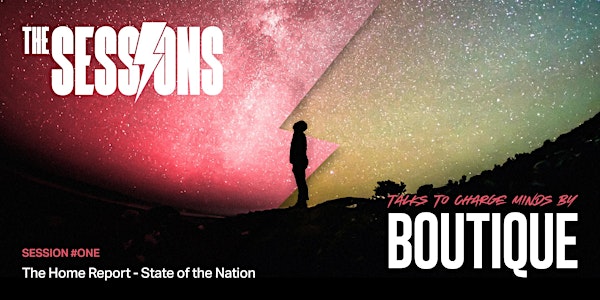 The Home Report - State of The Nation
Session #One. The Home Report - State of the Nation
When and where
Location
6 Victoria Gate Vicar Lane Leeds LS2 7AU United Kingdom
About this event
If your a marketeer working in the Home Interest Sector this is an event that will fill your knowledge bucket right up alongside networking opportunities with your peers.
With a raft of clients in the homes space, we (Boutique) will be sharing the headlines from our latest Home Report, which covers the shape of the sector, trends, insights and areas for consideration when building marketing strategies in the home interest sector.
That's alongside a stellar line up of industry experts who will share the latest trends, insights and tips to help you elevate your brands marketing. Hear insider hacks to getting your brand where you want it to be and come away with a renewed bank of knowledge.
We promise a session full of rich content that will leave you energised and full of fresh ideas and insight.
Speakers:
Ewan Douglas - Channel4
Jo O'Hara - Hearst UK
Ellen Finch - FutureNet
Simon Bollon - Boutique
(And a few more we are keeping under our hat for now).
Join us for a few hours of learning and networking - remember knowledge is power.
What are The Sessions?
When Boutique was first created we wanted to make the agency world a better one.
We are driven by doing things better and doing better things.
'The Sessions' is one of those things. A series of events that are designed to connect and charge minds because - Together We're Extraordinary!