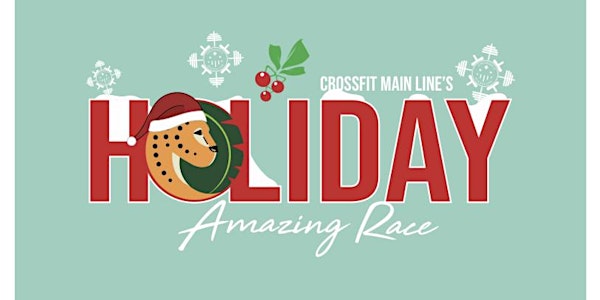 The Holiday Amazing Race
The Holiday Amazing Race is a one of a kind competition where teams of 6 (any combination of male/female) race through a mile-long course
When and where
Location
Elmwood Park Zoo 1661 Harding Boulevard Norristown, PA 19401
About this event
The Holiday Amazing Race is a one of a kind competition where teams of 6 (any combination of male/female) race through a mile-long course stopping at sponsored holiday-themed stations that festively test each team's physical and mental ability. Whether you are super competitive or simply social, this jolly adventure is for you. Participants, friends, family, and spectators alike will be cheering on their favorite team while taking in the sights and sounds of Elmwood Park Zoo and it's residents.
Unlike other fitness competitions with simple programming, the Holiday Amazing Race's innovative design will test each team's ability to solve puzzles, conquer physical feats, and work through musical and mental challenges. Each team will "carry" their equipment throughout the course using a 🛒. All participants are required to show their holiday spirit by coordinating costumes and decorating their carts. The more creative the better. (yup, there will be PRIZES)
Adventure-based prizes will be presented to the fastest 3 teams to complete the course. In the spirit of the holiday season, the team with the most creative costume and cart will also be celebrated. Post-race, invite your friends and family to stay and experience all that Elmwood Park Zoo has to offer; visit animals, check-out sponsors, eat, drink, and be merry! ⛄
The Holiday Amazing Race celebrates the true meaning of the holiday season by empowering participants to come together to overcome obstacles, celebrate successes, and support a community passionate about conservation and environmental education. A portion of each ticket is being donated to the Elmwood Park Zoo to support their mission to inspire active participation in conservation.