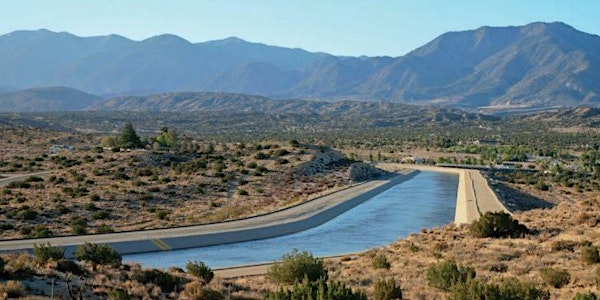 The History of Water in California
What is the history of water in California? Droughts and floods. Lakes created and ended. Tales of intrigue and tragedy.
When and where
Location
Manny's 3092 16th St San Francsico, CA 94113
About this event
Award winning Journalist Mark Arax is coming to Manny's to discuss the water in California and his new book Dreamt Land. This event is being co-presented with California Sunday Magazine and moderated by Kit Rachlis, its Senior Editor.
Mark is a reporter/writer based in Fresno and who has been reporting on California for decades. He wrote A Kingdom from Dust in California Sunday Magazine a while ago – about Stewart Resnick and the Wonderful Corporation – it went viral last year and just won a James Beard Award.
About the book:
California has just come through seven years of drought—and then faced floods. Rivers and creeks crested, and the "phantom" Tulare Lake—dry since the 1930's—re-emerged. But this feast-or-famine cycle is nothing new, as Mark Arax explains in THE DREAMT LAND: Chasing Water and Dust Across California (Knopf, May 21st), his epic, sweeping history of water in the Golden State, which traces today's systemic tragedy from its birth to the modern day. Today's floods are just the latest iteration of an age-old cycle, made worse as the farmers turn desert into farmland and the suburbs continue their seemingly unending expansion.
THE DREAMT LAND is the real-life Chinatown, filled with illuminating stories of water procured (legally and illegally) via civic schemes and strange coalitions between farmers, activists, corporations, and government entities. In what Kirkus calls "a stunning history of power, arrogance, and greed," Arax recounts how from Sutter and Mullholland to Brown and Nunes, the state has been indelibly altered by dreams of more water. And from migrant workers to billionaire farmers such as Franzia, Gallo, and Resnick (the richest farmer in America), we meet the empires of growers that have made the state the agricultural behemoth it is today—and the story behind where much of our food comes from, and how it's production affects where and who is growing it.
THE DREAMT LAND presents the paradoxes that years of drought and ages of reforming the land have wrought, reversing the flow of rivers and turning desert to farmland. With aquifers at all-time lows, suburbs expanding, and almond and pistachio groves continuing to expand, Arax shows us how we got here and what the future may portend for the west—and how it will impact us all.
About Kit Rachlis:
Kit Rachlis isa Senior Editor of The California Sunday Magazine. Previously, he was Editor in Chief of The American Prospect, Los Angeles magazine, and the LA Weekly and projects editor at the Los Angeles Times.
About California Sunday Magazine:
The California Sunday Magazine publishes ambitious features and cinematic photography from across California, the West, Asia, and Latin America for a national audience. The magazine appears online at www. californiasunday.com and in print, delivered with select Sunday editions of the Los Angeles Times and San Francisco Chronicle, as well as by mail to subscribers. Launched at the end of 2014, California Sunday has been a finalist for 13 National Magazine Awards, including General Excellence and Magazine of the Year, and has won three — twice for Photography, in 2016 and 2017, making it the first magazine to win two years in a row in nearly three decades. In 2018, the Society of Publication Designers named California SundayMagazine of the Year. The California Sunday Magazine is published by Pop-Up Magazine Productions, creators of Pop-Up Magazine, the popular touring live-magazine performance.