The History and Future of School Psychology with Special Topic of Working with Autism in the Schools

Friday, April 29, 2016 from 2:30 PM to 5:30 PM (MST)
Event Details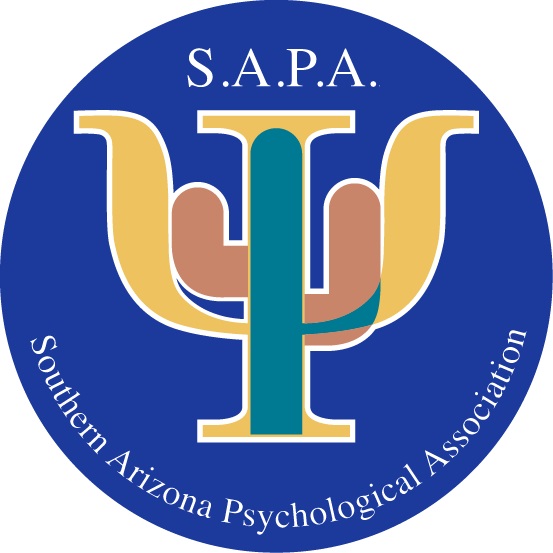 Southern Arizona Psychological Association (SAPA)
And the
Student Affiliates in School Psychology, University of Arizona
present
The History and Future of School Psychology with Special Topic of
Working with Autism in the Schools
Speakers: Thomas K. Fagan, Phd and Terre J Glahn, PhD, BCBA-D, LBA
Friday, April 29, 2016, 2:30-5:30PM, University of Arizona Student Union, Kiva Room
Description
The aim of this colloquium is twofold. The first discussion will focus on effective and evidence based interventions for working with school aged children diagnosed with Autism, including promoting their social and emotional wellbeing through interventions such as mindfulness training. The closing presentation will include a historical review of practices within the field of school psychology, including early assessment, as well as trends and developments within the field related to service evaluation and service delivery. This program is designed to bring together university students and practitioners within the greater Tucson community and facilitate multi-disciplinary collaboration. Time will be allotted at the end of each talk and at the close of this event for questions and discussion.
This intermediate level presentation will help participants
1.      Summarize the history of and trends in school psychology to prepare for future changes in the practice
2.      Assess and discuss the growth of school psychologist training programs and implications/predictions for practitioners
3.      Critique current practices in school psychology and identify avenues for positive changes in the field and practice  
4.      Apply knowledge of the behavioral model to better prepare school psychologists and other personnel for work with children with Autism and related developmental issues
5.      Apply behavioral analysis approaches to fostering the education and growth of school age children with Autism and related developmental issues
6.      Describe various interventions and instructional strategies designed to utilize with school age children with Autism to foster learning engagement
7.      Explain the importance of a team based approach to working with families of children with Autism and related developmental issues

About the Speakers
Dr. Fagan is the current director of the MA/EdS School Psychology program at the University of Memphis, where he has held his position since 1976. His journey in the field of school psychology began with him receiving his PhD from Kent State University in 1969 and then serving as the director the School psychology program at Western Illinois University (1969-1976). Over the course of his career, Dr. Fagan has been a huge contributor to the field, serving as a historian for both the National Association of School Psychologists (NASP) and American Psychological Association's (APA) division of School Psychology. He has authored multiple publications related to school psychology history, including School Psychology: Past Present and Future (NASP, 2007) and Historical Encyclopedia of School Psychology (Greenwood Publishers, 1996).
Dr. Glahn's professional career experience has been diverse and innovative both nationally and internationally. Nearly 20 years ago, her approach became referenced as "Learning to Learn." The main tenets of this philosophy included: teach students how to filter out irrelevant stimuli, look in the direction of learning, exchange information with others, and self-monitor. Dr. Glahn's instructional style prioritizes the "Power of Nature", which promotes children's self-initiation, exploration and creativity. Her work has focused on creating both fun and functional experiences for her students, which is grounded in Applied Behavior Analysis techniques, positive behavior supports, incidental teaching practices, and ACT, an empirically-based behavioral treatment approach.
Date: Friday, April 29, 2016

Location: UofA Student Union, Kiva Room Tucson, AZ 85719

Time:     2:30 - 5:30 PM

CE's: 3 CEs

Registration Fees: $5

 

Register online at SAPAonline.org or go directly to the registration page. For questions about this event, contact Nancy Eldredge, Ph.D., SAPA CE Committee Chair (eldredge.nancy@gmail.com). Register online to reserve your spot. Walk ins will be accepted. 
Continuation Education Credits: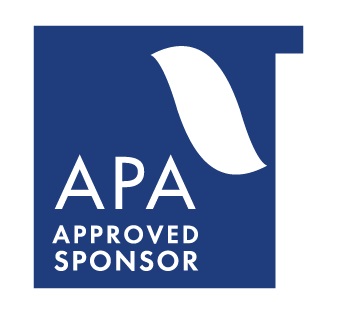 These events are offered for three (3) Category 1 CE Credit. Participants must sign in, be present for the entire presentation, and complete the Evaluation Questionnaire in order to obtain a CE Certificate. The Southern Arizona Psychological Association (SAPA) is approved by the American Psychological Association (APA) to sponsor continuing education for psychologists. SAPA maintains responsibility for all of its programs and content. Southern Arizona Psychological Association is approved by the American Psychological Association to sponsor continuing education for psychologists. Southern Arizona Psychological Association maintains responsibility for this program and its content.
When & Where

The University of Arizona
Student Union - Kiva Room
1303 E University Blvd
Tucson, AZ 85719


Friday, April 29, 2016 from 2:30 PM to 5:30 PM (MST)
Add to my calendar