The Hip "HOP" Old School Bar Crawl - MLK Weekend 2022 has been cancelled due to rising Covid cases and predicted snowstorm for DC on Sunday
About this event
**********************************************************************
We have decided to cancel this year's The Hip "HOP" Old School Bar Crawl - MLK Weekend which was scheduled for Sunday January 16th, 2022. With the continued rise of Covid cases and potential winter storm on Sunday, we feel that this is best for the safety of our patrons, staff, and DJs. Thank you for your understanding.
Purchased tickets to this event will be transferred to the I LOVE U St. Valentine's Bar Crawl on February 12th, 2022 (https://iloveubarcrawl.eventbrite.com) If you would like to attend a different bar crawl, receive a full refund, or have any questions please email Monisa at monisa@regmopromo.com . You can view all of our upcoming bar crawls at https://regmopromo.com. We apologize and appreciate your support and hope to see you at our future events.
**********************************************************************
No work on Monday so we're partying all day on Sunday!!!
Get ready to rock with the best DJs in the DMV spinning that classic Hip Hop that you just don't hear often away from your personal space from 2-10pm at 7 different bars walking distance from each other along the U Street NW Corridor.
Every bar will have drink deals exclusively for bar crawlers.
Tickets sell out every year so advanced ticket purchase is highly recommended to guarantee your spot on the crawl.
Get tickets at https://hhbcmlk2022.eventbrite.com
If you are new to this, here's how it works:
-There will be a DJ at each one of the bars spinning a different genre of classic Hip Hop for 3 hours.
-The twist to this bar crawl is that each DJ will spin a different theme at the bar that they are in.
-Bar crawlers will receive exclusive drink specials, giveaways, and admission to each venue. Free bar crawl swag will be given out at the first bar while they last.
-The Bar Crawl is from 2-10pm. Registration locations will be announced closer to the event.
-Limited discounted tickets are available now through Eventbrite: https://hhbcmlk2022.eventbrite.com
-Only a limited amount of wristbands will be available on the day of the crawl for a higher price. YOU MUST HAVE A WRISTBAND TO PARTICIPATE IN THE BAR CRAWL.
**MUST BE 21+ YEARS OLD TO CRAWL**
**YOU WILL BE REQUIRED TO WEAR A MASK AND SHOW PROOF OF FULL VACCINATION TO ENTER ANY OF THE VENUES ALONG THE BAR CRAWL ROUTE. THERE WILL BE TEMPERATURE CHECKS AT ALL REGISTRATION POINTS. DO NOT ATTEND IF YOU ARE EXPERIENCING ANY COVID-19 SYMPTOMS SUCH AS EXCESSIVE COUGHING, SNEEZING, FEVER, OR LOST OF TASTE OR SMELL. WE HIGHLY RECOMMEND WEARING A MASK IN CROWDS OUTDOORS AS WELL**
DJS, DRINK SPECIALS, THEMES, & BARS
STOP #1
2-6pm Vivid Lounge - 1334 U St. NW
BRO DJ - The Foundation '87 - '93
DRINK SPECIALS:
$5 City State & Budweiser Drafts
$7 Jack Daniels
$9 Ciroc
$10 Casamigos
STOP #2
3-7pm Red Lounge - 2013 14th St. NW
DJ JFK - "Clans, Posses, Crews, & Cliques"
DRINK SPECIALS
$4 Corona
$7 Jameson
$8 Titos
$9 Don Julio
STOP #3
5-8pm Provision 14 - 2100 14th St. NW
DJ P-DRAMA - "Hip Hop R&B Collabos"
$5 Modelo Especial
$7 Jameson
$10 Hennessy
STOP #4
6-9pm Cloak & Dagger - 1359 U St. NW
DJ MARVALOUS - "International Players Anthem"
DRINK SPECIALS
$6 Heineken
$7 Bacardi
$9 Jameson
STOP #5
6-9pm Rebel Taco - 1214 U St. NW
DJ BIGGS - "Bad Boy vs Death Row"
DRINK SPECIALS:
$5 Modelo
$6 Margaritas
$7 Jameson
$10 Casamigos
STOP #6
7-10pm Pure Lounge - 1326 U St. NW
NICK THE 1DA - "From Jersey to The Chi" (UPSTAIRS)
DJ NOBE - "SpottieOttieDopalicious" - (MAIN FLOOR)
DRINK SPECIALS:
$5 Miller Lite
$8 Indoggo Gin
$10 Casamigos
STOP #7
7-10pm Amsterdam Lounge - 1208 U St. NW
DJ HARRY HOTTER - "The Wild Out!!!" (UPSTAIRS)
DJ RBI - "Shake Somethin'" (MAIN FLOOR)
DRINK SPECIALS
$5 Heineken
$8 Bulleit Rye,
$8 Milagro
$10 Hennessy
Brought to you by RegMoPromo
Follow us at www.regmopromo.com
IG: @regmopromo
#hiphopbarcrawldc #hhbcdc #regmopromo
Facebook event link: https://www.facebook.com/events/1054369848721012
Eventbrite event link: https://hhbcmlk2022.eventbrite.com
Don't drink and drive. U Street Cardoza Metro and Metrobus stops are along the bar crawl route. Lyft, Uber, and Cabs are all around.
Release From Liability. Attending "THE HIP HOP BAR CRAWL" releases any and all claims, causes of action, or demands against RegMoPromo Holdings, Inc, its successors, assigns, officers, agents, representatives, employees and crawl organizers (collectively or individually, "Releasees") for any personal injury, death, property damage, or loss sustained by me as a result of participation in a crawl offered by Releasees due to any cause whatsoever, including without limitation, negligence on the part of Releases or other participants.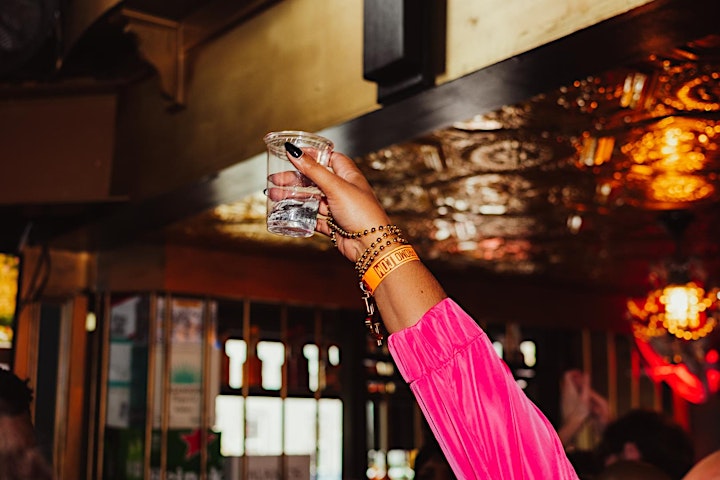 Organizer of The Hip "HOP" Old School Bar Crawl - MLK Weekend 2022 - CANCELLED
Parties done right.  The founders of the Old School Hip Hop Bar Crawl, The Caribbean Crawl, Hip Hop Boat Party, Queen Makeda Bar, & 1920dc, will be be bringing you quality events throughout the year.  Follow us on Instagram @regmopromo and visit our website: www.regmopromo.com to stay in the know!!