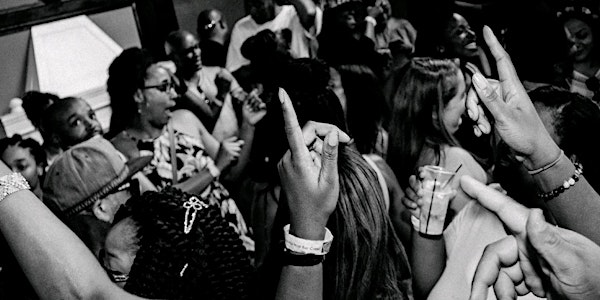 The Hip "Hop" Old School Bar Crawl - ATLANTA | POSTPONED DUE TO COVID-19
The Hip "Hop" Old School Bar Crawl is coming to the "A"!!!
When and where
Location
Edgewood Avenue Southeast Edgewood Avenue Southeast Atlanta, GA
Refund Policy
Refunds up to 7 days before event
About this event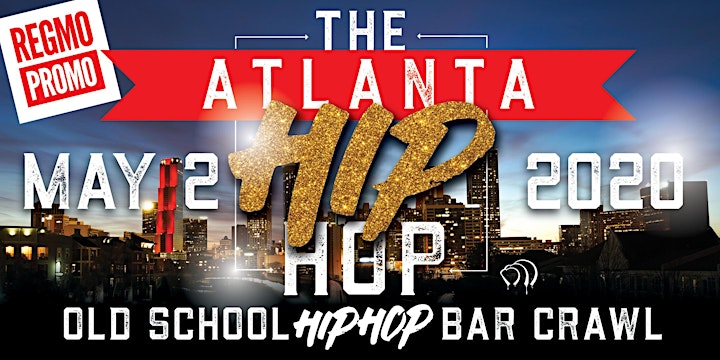 Get ready for an epic bar crawl like no other!!
On May 2nd, Join hundreds of Hip Hop heads for 8 hours of fun drinking and partying bar to bar down Edgewood Ave Atlanta!
>>Top notch DJs from ATL and beyond will be spinning 3 hour sets of that classic Hip Hop that you just don't hear away from your personal space.
>>It all goes down from 3-11pm at 5 different bars all walking distance from each other.
>>Bar crawlers will receive exclusive drink specials, giveaways(while they last), and admission to each venue during the event with ticket purchase.
>>The twist to this bar crawl is that each DJ will spin a different Old School Hip Hop theme at the bar that they are in to keep the party super hype from start to finish!!
>>Limited advanced discount tickets are available now @ https://hhbcatl.eventbrite.com. You will receive a wristband on the day of the event with proof of online purchase.
>>Only a limited amount of wristbands will be available for sale on the day of the crawl for a higher price. YOU MUST HAVE A WRISTBAND TO PARTICIPATE IN THE BAR CRAWL.
>>Registration points will be at the times the bars are open for the crawl. Check schedule below.
Don't miss out!!!
**MUST BE 21+ YEARS OLD TO CRAWL**
DJ's, SCHEDULE,THEMES, DRINK SPECIALS:
STOP # 1 - Noni's Kitchen 3-6PM
DJ Sean Faylon - "88 - '98"
Drink Specials: $2 Fireball, $3 PBR Easy, $5 Fries
357 Edgewood Ave. SE
STOP #2 - Harold's Chicken & Ice Bar 4-7PM
DJ JFK - "Bad Boy vs Roc-a-Fella vs Ruff Ryders"
Drink Specials: $3 Bud Light, $3 Tequila Punch
349 Edgewood Ave. SE
STOP #3 - Ghost Bar 5-8PM
DJ P-DRAMA - "Hip Hop R&B Collabos"
Drink Specials: $5 Margarita, $5 Corona
345 Edgewood Ave.
Stop #4 - Edgewood Speakeasy / Bone Lick BBQ 6-9PM
DJ Casper - "Freaknik"
Drink Specials: $5 Classic City Lager, $5 Punch,
$7 Courvoisier
327 Edgewood Ave. SE
Stop #5 - Black Sheep Tavern 7-11PM
DJ Singh Slim | DJ Deliver | DJ P-Drama | DJ Casper
"Grand Finale"
Drink Specials: $3 Bud Llight, $4 Heineken, $5 Jameson
330 Edgewood Ave. SE
Brought to you by RegMoPromo
Follow us at www.regmopromo.com
IG: @regmopromo
#hiphopbarcrawl #HHBCATL #regmopromo
Facebook event link: https://www.facebook.com/events/689802458221215/
Eventbrite event link: https://hhbcatl.eventbrite.com
DON'T DRINK & DRIVE!!!
RegMoPromo reserves the right to use any photograph/video taken at any event sponsored by RegMoPromo, without the expressed written permission of those included within the photograph/video.
Release From Liability. Attending "THE HIP 'HOP' OLD SCHOOL BAR CRAWL - ATLANTA" releases any and all claims, causes of action, or demands against RegMoPromo Holdings, Inc, its successors, assigns, officers, agents, representatives, employees and crawl organizers (collectively or individually, "Releasees") for any personal injury, death, property damage, or loss sustained by me as a result of participation in a crawl offered by Releasees due to any cause whatsoever, including without limitation, negligence on the part of Releases or other participants.