DONT BE SCURRRED!!! THE HIP HOP HALLOWEEN BAR CRAWL IS GOING DOWN ON U STREET SATURDAY OCTOBER 30TH!!!
About this event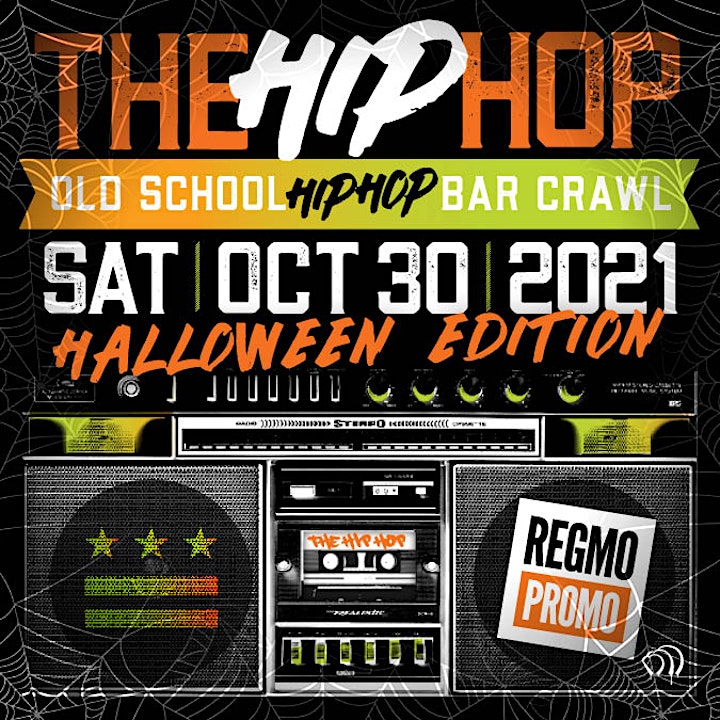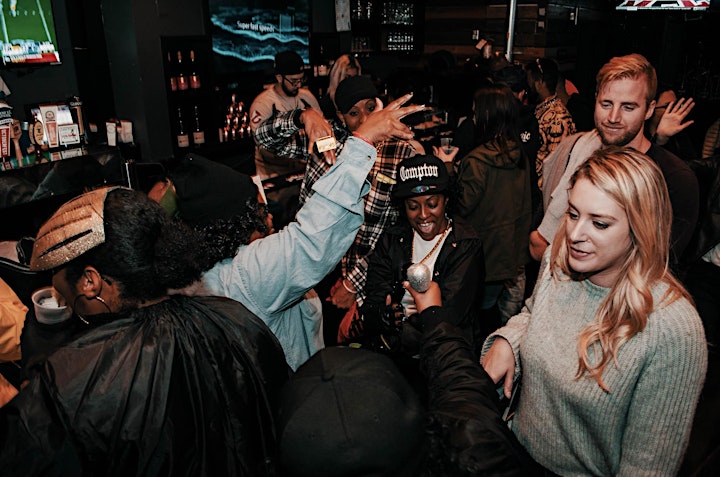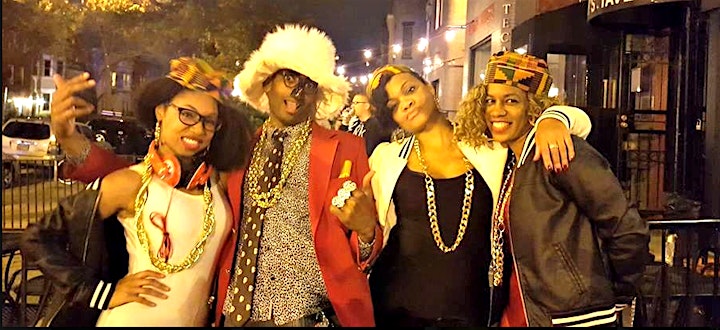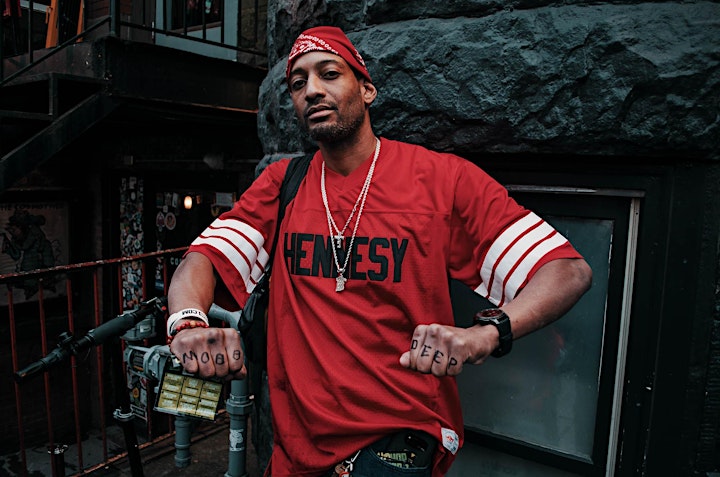 Break out your best costume and get ready to enjoy a day of U Street bar hopping, partying, and spitting bars from your favorite Hip Hop classics!!
10 of the best DJs in the DMV will be spinning that classic Hip Hop that you just don't hear often away from your personal space, all day at 7 bars and clubs all walking distance from each other along the U Street Corridor.
If you are new to this, here's how it works:
-There will be a DJ at each one of the bars spinning a different genre of classic Hip Hop for 3 hours.
-The twist to this bar crawl is that each DJ will spin a different theme at the bar that they are in.
-Bar crawlers will receive exclusive drink specials, giveaways, and admission to each venue. Free bar crawl swag will be given out at the first participating bar while they last.
-Costumes (especially old school Hip Hop themed) are highly encouraged.
**$100 BEST COSTUME CONTEST**
-The Bar Crawl is from 2-10pm. Registration will be at each spot during their scheduled time
-Tickets are available now on Eventbrite: https://halloweenhiphopbarcrawl2021.eventbrite.com
-Only a limited amount of wristbands will be available on the day of the crawl at a higher price. YOU MUST HAVE A WRISTBAND TO PARTICIPATE IN THE BAR CRAWL.
**MUST BE 21+ YEARS OLD TO CRAWL**
DJS, DRINK SPECIALS, THEMES, & BARS:
STOP #1
2-5pm Provision 14 - 2100 14th St. NW
DJ SHABLAST - "Hip Hop and R&B House Party"
$5 Right Proper Witbier
$8 "Shook not Spooked" (Bourbon, lemon, black tea, ginger, simple syrup)
$8 Jameson
$9 "Tales from the 14th" (Milagro, activated charcoal, simple syrup, Ancho Reyes, lime, club soda)
STOP #2
3-6pm Red Lounge - 2013 14th St. NW
DJ 2-TONE JONES - "Best Producer on The Mic"
$5 Heineken
$8 Jameson
$8 Titos
$10 Devil's Henny (Hennessy, Strawberry, Lemon)
STOP #3
4-7pm Cloak and Dagger - 1359 U St. NW
DEEJAY CASPER - "College Daze"
$6 Heineken
$8 Margarita from Hell
$9 Jameson
STOP #4
4-7pm Vivid Lounge - 1334 U St. NW
JAHSONIC - "Nuthin' But A G Thang"
$3 Jello Shots
$8 Titos
$8 Jameson
$8 Tullamore Dew
$9 Grave Digga
$6 Wings, $6 Mozzarella Sticks
STOP #5
5-8pm Pure Lounge - 1326 U St. NW
HARVEY DENT - "106 & Park" (UPSTAIRS)
DJ SKIP - "Down South" (MAIN FLOOR)
$ 5 Miller Lite
$8 Deleon
$8 Ciroc Flavors
STOP #6
6-9pm Rebel Taco - 1214 U St. NW
DJ Biggs - "Chocolate City to New York City"
$6 Rebel Lager
$8 Margarita / $39 Pitcher
$10 Casamigos
STOP #7
7-10pm Amsterdam Lounge - 1208 U St. NW
"Grand Finale" featuring DJ RBI , DJ JOE the CATDADDY , & NICK THA 1DA
$5 Heineken
$10 Hennessy
$10 Don Julio
Brought to you by RegMoPromo
Follow us at www.regmopromo.com
IG: @regmopromo
#hiphopbarcrawldc #hhbcdc #regmopromo
Facebook event link: https://facebook.com/events/s/the-hip-hop-halloween-crawl/156801319928467/
Eventbrite event link: https://halloweenhiphopbarcrawl2021.eventbrite.com
Don't drink and drive. U Street Cardoza Metro and Metrobus stops are along the bar crawl route. Lyft, Uber, and Cabs are all around.
Release From Liability. Attending "THE HALLOWEEN HIP 'HOP' OLD SCHOOL BAR CRAWL" releases any and all claims, causes of action, or demands against RegMoPromo Holdings, Inc, its successors, assigns, officers, agents, representatives, employees and crawl organizers (collectively or individually, "Releasees") for any personal injury, death, property damage, or loss sustained by me as a result of participation in a crawl offered by Releasees due to any cause whatsoever, including without limitation, negligence on the part of Releases or other participants.
Organizer of The Hip Hop Halloween Bar Crawl
Parties done right.  The founders of the Old School Hip Hop Bar Crawl, The Caribbean Crawl, Hip Hop Boat Party, Queen Makeda Bar, & 1920dc, will be be bringing you quality events throughout the year.  Follow us on Instagram @regmopromo and visit our website: www.regmopromo.com to stay in the know!!