Description
Facilitated by sex and intimacy coach Finn Deerhart, join Himeros.tv on a day-long virtual retreat with some of your favorite porn stars including Adam Ramzi, Ricky Roman, Max Adonis and Andre Donovan. We will explore erotic tools to help you have better and hotter gay sex including:
Using your whole body for more intense orgasms

Interpreting fantasy as a guide to your emotional needs & unlocking sexual potential

Breaking through inhibitions for more peak experiences

Using solo and partnered exercises to expand your range of sexual expression
Please note: Due to explicit content, this event is 18+

WHAT TO EXPECT
From the comfort of your home, you'll be participating in this retreat virtually. After purchasing a ticket, you'll receive email confirmation - and, once we're closer to the retreat, a link to stream the entire workshop. You'll also have access to watch or re-watch the workshop for an entire year. Whether you're planning on streaming the workshop solo, with a boyfriend or an entire group, we'll take a deep dive into pleasure, connection and sexual exploration.
PROGRAM SCHEDULE
Morning workshops: starting at 9:30AM PT - Noon PT

Lunch break: Noon PT - 1:00PM PT

Afternoon workshops: 1:00PM PT - 4:00PM PT
ABOUT FINN DEERHART
Finn was born into a strict, Southern, religious home as a minister's son. It took him many years to come out of the closet as a gay man, and even more years after that to begin the process of unraveling his core identity in order to rebuild himself authentically. Now, sex and relationships are the lenses through which he is examining his own life, and Finn is currently a staffed practitioner for the Queer Couples Center in San Francisco. Additionally, he is a writer of educational erotic content and onsite coach for Himeros TV and the weekly cohost for the Himeros Live Podcast.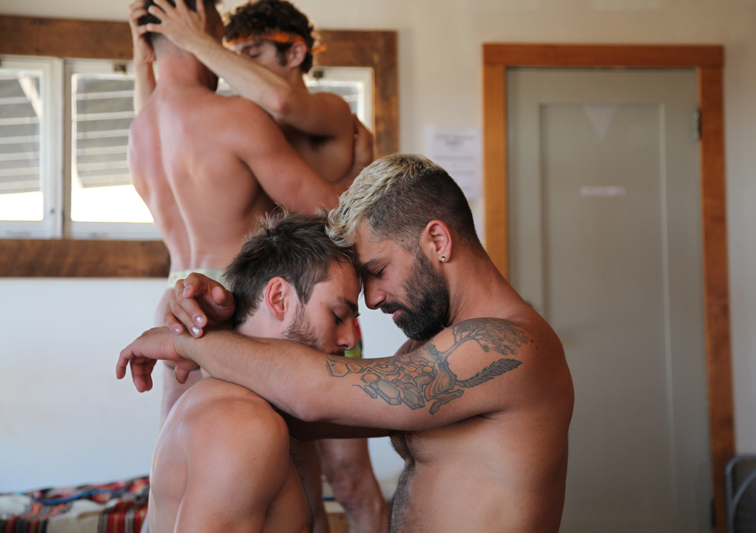 Date and Time
Refund Policy