About this Event
Through their relentless tour schedule and enthusiastic fan base, The Higgs have become one of the fastest growing, original jam bands in California today. Named after the elusive Higgs Boson particle which provides for "mass" of all things in the Universe and helps to unify the different forces; The Higgs blur musical boundaries and unify the different sounds of jam rock, prog, alt-rock, reggae and blues into an awesome musical fusion. The four members include John Lovero (Guitar/Vocals), Garrett Morris (Drums), David Barsky (Bass/Vocals), and Jesse August Jennings (Keys/Organ/Synth). With their tremendous stage presence showing how much they truly enjoy interacting with their audiences, it shows up in their sound, which is known for being tight & infectious. Come check out why The Higgs are one of the fastest-growing bands in the scene today!!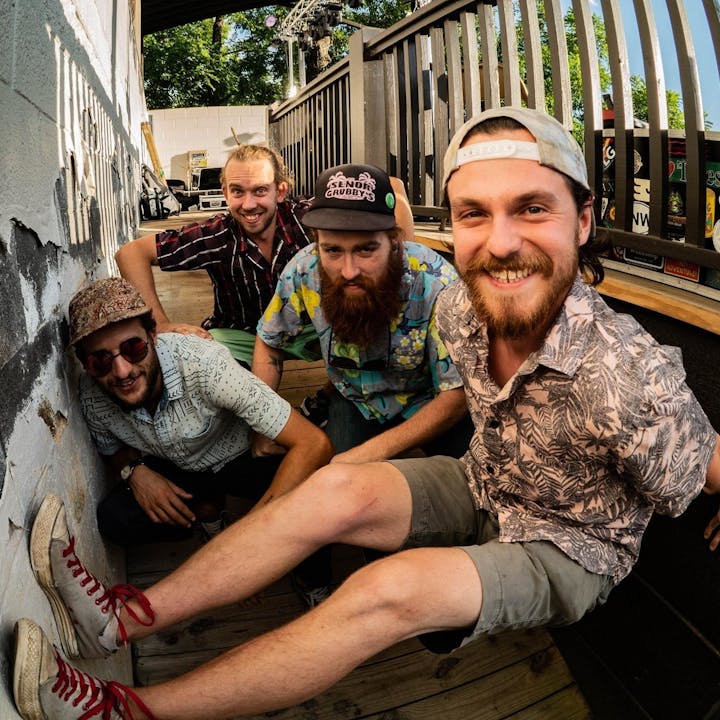 STIG is the world's first and finest four-piece power trio. Featuring Ryan Stigmon on the saxophone, Thomson "Soy Boy" Knoles on the keys, Jack McChesney on the drums, and Artie Sadtler on the bass guitar, the band brings their improvised psychedelic funk sound from the hills of Asheville, NC to the eyes and ears of their fans across the US.
The band is inspired by a wide array of music, from the expeditious improvisation of Herbie Hancock and Phish, to the energetic complexity of Snarky Puppy and Meshuggah. Check out a STIG show and you're guaranteed to be drawn into a dynamic and ever-changing groove that doesn't stop 'till the guys walk offstage. No two songs are the same from night to night, giving the band plenty of elbow room to take them in any direction they choose. Between the high-octane improvisation and low-down and dirty FUNK, STIG is not a band you want to miss!
"Adding their own flavor to the funk revival scene, STIG keeps it smooth and sexy, interesting without ever overstaying their welcome."
- The Deli Magazine
"Feel-good funk...played with the freewheeling abandon you would hope to hear from a bunch of very young, very talented musicians in the act of discovery."
- The Aspen Times