About this Event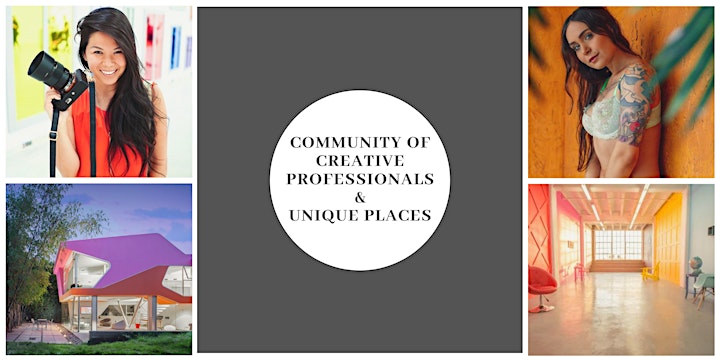 Join us for an exclusive frozen theme photo shoot networking event featuring some of the hottest cold treat brands.
We'll be hosting a photo shoot contest with these frozen treats & you'll have the opportunity to meet the featured brands in person.
What should I expect? This event is a group collaboration photo shoot networking event. You will have the opportunity to meet and take photos with other content creators, photographers and our frozen treat brands. Several other non frozen treat brands will be present and are actively looking for new brand ambassadors.
What are the rules for the photo shoot contest? We will be giving away a $500 check to the best photographer/influencer duo photo. The winners will each receive $250. In order to be eligible you must tag photos with #eventcompass. Our team will announce the winners at the end of the event.
What should I bring? If you are a photographer please bring your camera and any additional equipment you'd like to use for the shoot. If you are an influencer or content creator you may bring a makeup artist but this is not required. The event will be taking place on Sunset beach and last till sunset so please bring sunscreen and wear appropriate attire for beach weather that day.
May I bring guests? All attendees will be checked in and must present a valid ticket at checkin
Who is attending? There will be over 300 content creators and photographers attending this event. Content creators range from well known influencers to content creators who are fairly new building out their content & brand portfolio.
What will be supplied? We will have bottled water and frozen treats available. This is a dry event so there will not be alcohol served nor may you bring alcohol to the event.
Etiquette: Please remember this is a group collaboration event. Everyone attending this event is looking to meet new content creators and brands. Please remember that we are all professional creators and would like to use this collaboration to grow our portfolios & network so please treat each other with respect.
Photographers it's common for an influencer to ask you to take multiple shots of them please honor this and exchange the appropriate info so you can both have access to the photos after the shoot.
Influencers and content creators please value the photographers time. With over 100 photographers attending this event you'll have the chance to get plenty of photos so please make sure you rotate between the various photographers giving multiple people a chance to capture content.
We expect professional etiquette from all attending members. We have several well known influencers and photographers attending this event so please bring your positive vibes. Please be advised that membership to EventCompass is a privilege and inappropriate behavior will result in not being invited to future events.
Our events are designed to help you establish new collaborations with other members and meet the hottest upcoming brands in a more personal offline setting.If you would like to attend to the event and are not registered for the collective. Please register here:
Join the collective today: www.eventcompass.co/collective