Description
Join The Hidden Genius Project for our highly anticipated End of Summer Celebration. Participate in a night of fun and prepare to be inspired as we highlight our most recent OAK5, OAK6, RICH1, and RICH2 Intensive Immersion Program cohorts along with Genius alumni. Share in the celebration of our accomplishments over the last six years, and learn about exciting developments as we continue to grow.
Date: Wednesday, September 26, 2018
Time: 6:00pm to 8:30pm
Location: Rotunda Building (300 Frank Ogawa Plaza, Oakland)
Free parking is available for all guests in the Rotunda Garage.
Enter at 524 16th Street and let the attendant know you're there for The Hidden Genius Project's End of Summer Celebration.
Light food and refreshments will be served from 6:00pm to 7:00pm.
Business Casual Attire


---
Interested in becoming a sponsor? Email contact@hiddengeniusproject.org to learn more about opportunities to support this event.
If you are unable to attend, and would like to support The Hidden Genius Project, please visit www.hiddengeniusproject.org/donate to make your contribution today. Thank you!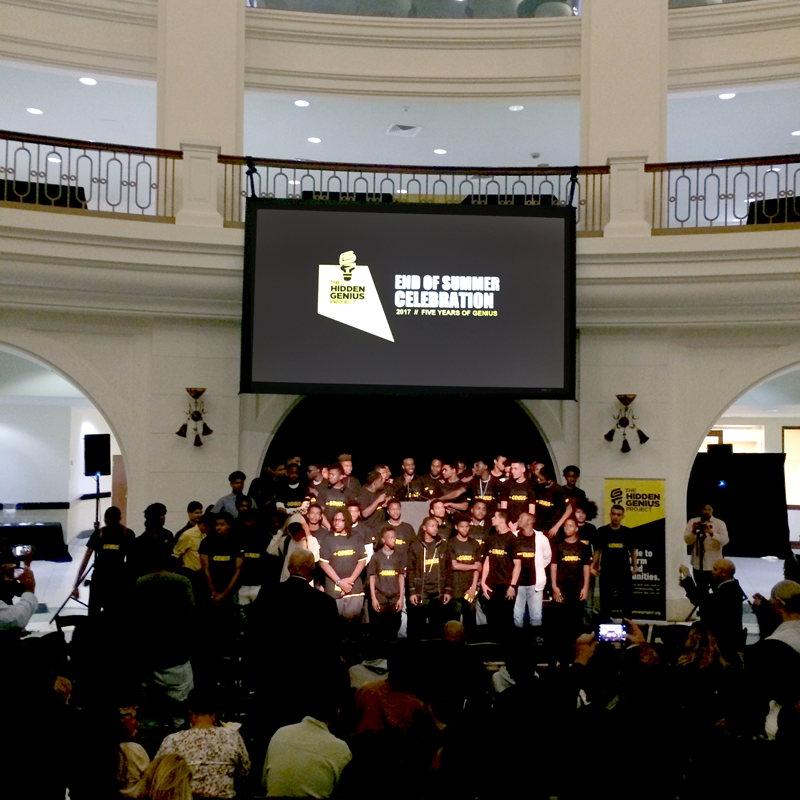 ---