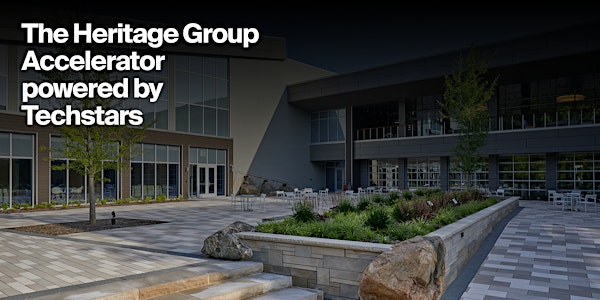 The Heritage Group Accelerator Powered by Techstars 2020 Demo Day (Live)
Join us for The Heritage Group Accelerator Powered by Techstars 2020 Demo Day (Live)
About this event
Join us for The Heritage Group Accelerator Powered by Techstars 2020 Demo Day live event as our founders share the innovative companies they're building. We promise it will be 60 minutes well spent hearing from our incredible hardtech entrepreneurs!
We'll go live at 11am EST on 12/2/2020 here.
Schedule for December 2, 2020
11:00 AM - 11:10 AM EST: Introduction from Scott Kraege, Managing Director at Techstars and Kip Frey, Executive Vice President, New Ventures at The Heritage Group
11:10 AM - 11:30 AM EST: Founder Pitches
Sunthetics develops equipment and tools for electrochemical processes, lowering the barrier to implementation for sustainable chemical manufacturing.
OnStation provides location-based information to workers on the road, helping them locate, visualize and communicate effectively.
Material Evolution makes smart and sustainable concrete using data insights.
Pretred recycles waste tires and repurposes them into barriers/blocks that are green, competitively priced, and offer greater benefits vs. concrete.
Arqlite is an innovation company looking to provide efficient materials to the construction industry while solving the problem of plastic waste.
11:30 AM - 11:35 AM EST: Break
11:35 AM - 11:55 AM EST: Founder Pitches
11:55 AM - 12:00 PM EST: Closing Note from Scott Kraege, Managing Director at Techstars
Get in Touch With Us
If you would like to recommend someone to attend or for any questions, please contact Nanci Churchill, Program Manager at nanci.churchill@techstars.com.