About this Event
The Herbert Bail Orchestra resides on our stage Every Monday in January with a Special Lineup Each Night!
RSVP Encouraged
The Herbert Bail Orchestra's 2013 debut LP The Future's In The Past was an eclectic introduction to Anthony Frattolillo and co.'s sound that earned praise from LA Weekly, Nowness, The Huffington Post and many more. The new record produced by Seth Olansky (Best Coast) and Chris Rondinella (Levon Helm, Shelby Lynne, Sara Watkins) confounds any expectations of anyone who might try to classify the group based on their earlier gypsy-folk sound. The recently released History's Made at Night broadens the collective's sonic palette, and has been featured at Under the Radar, PopMatters, Culture Collide, Glide Magazine & more, with LA Record saying Herbert Bail "Puts a Springteen-style ethic into an indie Americana sound." Under the Radar calling it, "Heartland indie-folk… more than meets the ear" and PopMatters writing, "Without losing an ounce of their trademark expressiveness, the Herbert Bail Orchestra delivers a delicate piece of Americana to tug at the heartstrings."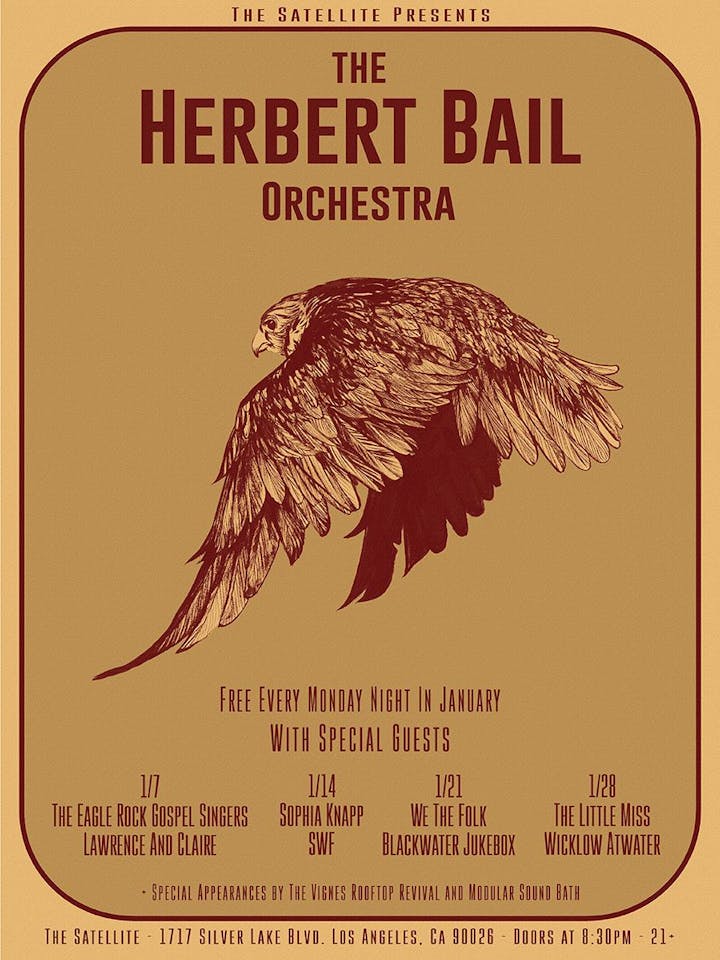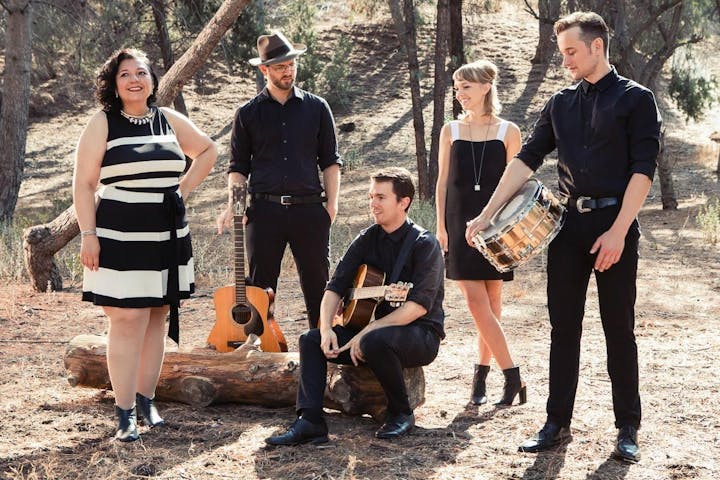 The Eagle Rock Gospel Singers: A collective of friends reviving the spirit of gospel music with a unique blend of blues, indie rock, folk and bluegrass. Recordings capture ERGS live performance energy with a whole lot of percussion, a chorus of up to eight and an authentic love of gospel and the source behind the music.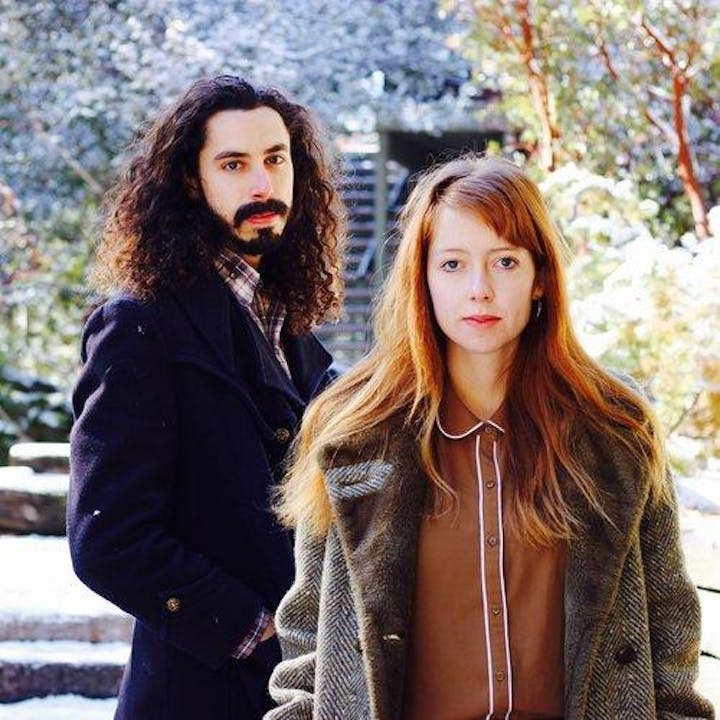 Lawrence & Clare are a husband and wife Americana folk music duo. Hailing from Louisiana (L) & Australia (C), their worlds collided in Scotland in 2012. For now they hang their traveling hats in the mountain town of Idyllwild; one of Southern California's best kept secrets. This troubadour duo enjoy extensive touring internationally as well as across America in their ex-fire truck come band wagon. Their live shows feature effervescent vocal harmonies performed alongside accordion, mandolin, banjo, guitar and keyboard. Known for their diversity and on stage charisma, Lawrence & Clare are an unforgettable act.