The Herberger Academy's Raising Talented Kids Seminar Series

Wednesday, November 7, 2012 from 6:30 PM to 8:00 PM (PST)
Event Details
Raising a gifted child can be stressful. 
Have you ever wondered:
ü  How do I raise a kid who's smarter than I am?
ü  How do I make sure that he's challenged at school?
ü  Why does she have a hard time making friends?
ü  Am I doing the right thing?
If so, you're not alone. 
Making sure that you're doing the right thing for your talented child can be overwhelming.
Would you like some support?  
Raising Talented Kids is a free monthly seminar series for the parents of intellectually and academically talented middle school children. The are held at the Gary K. Herberger Young Scholars Academy at ASU-West. Visitor parking rates apply.
At each seminar, you'll:  
ü  Get cutting-edge information about raising talented children
ü  Meet experts in education and psychology who know gifted kids better than almost anyone else
ü  Discover ASU's Herberger Young Scholars Academy specialized learning environment for intellectually and academically gifted students
In November, neuropsychologist Dr. Paul Beljan is the Herberger Academy's special guest. 
About November's
Raising Talented Kids Seminar 
Asynchronous Development: Executive Functioning In Gifted Children
With Dr. Paul Beljan
**Change of Room - ASU-West Campus UCB 265-266**
Gifted children who display asynchronous development behaviors may not respond to traditional forms of behavior management. Dr. Beljan will briefly review the neuropsychological basics of asynchronous development and how it causes some children to experience affective dysregulation. He will teach parents an intervention approach that equips children with appropriate decision making by maintaining cognitive control over sub-cortically produced affective stimulus. Dr. Beljan will specifically focus on concepts that include: Priming, Previewing, Pre-empting, Disengagement, and Resetting. He will offer practical explanations for providing structure, consistency, and routine. 
About Dr. Beljan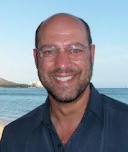 Dr. Beljan has 25 years of experience as a mental health  
 clinician, providing psychotherapy and assessment services for  
 adults, adolescents, and children.
 Dr. Beljan is the past president of the American Board of  
 Pediatric Neuropsychology. He also holds child and adult
 diplomate qualifications with the American Board of Pediatric  
 Neuropsychology and the American Board of Professional
 Neuropsychology. Dr. Beljan's professional focus is on Gifted Intelligence, Alcohol/Drug Related Neurodevelopmental Deficit (A/DRND), Learning Disorders, Traumatic Brain Injury, and Executive Functioning Deficit and intervention. Dr. Beljan also specializes in the pediatric psychology of pain management.  Dr. Beljan is a nationally retained forensic neuropsychology expert and has lectured internationally.
Save the Date: Wednesday, December 5th (6:30-8:00 p.m.)
December's Raising Talented Kids Seminar features Herberger Academy Teacher
Ms. Erica Bailin who presents:  
Playing Games: Creating the Next Generation of Global Thinkers
In this seminar, parents will take on the role of HYSA students and engage in a learning episode with global themes. You'll gain an understanding of the role of games within our society, the value, and impact of games in this interactive session. Come and see how games can produce critical thinkers to tackle society's biggest challenges.
When & Where

ASU-West Herberger Academy | Parking Rates Apply
4701 Thunderbird Rd
Phoenix, AZ 85051


Wednesday, November 7, 2012 from 6:30 PM to 8:00 PM (PST)
Add to my calendar