INSIGHTFUL, ENERGETIC, RESOURCEFUL, ENTERTAINING & LIFE CHANGING! Just a few words to describe The HER Experience 2021!
About this Event
This two-day life shifting experience invests in the mindset of women by providing phenomenal insight on how essential it is to love, protect, and encourage HERself.
The Experience is for any woman breathing! Our time together provides wisdom and healing on various levels to promote holistic women. Whether you are a mom, wife, single, divorced, college student or professional, be prepared to embrace a new level of YOU, unapologetically!
DAY ONE - JUNE 18TH @6:00 PM PST An Evening with HER - The Cobalt Room "HER Blue is Heavy"
Let's start this EXPERIENCE off with a cocktail or two (in moderation), some laughs and dancing...yes girl, DANCING as DJ Severe spins the the top 10 from our playlist!
Then, let's continue our evening with some good ol' "girl talk" about life's challenges. At some point in our lives, we've all expressed statements like -
"Girl…I wish I would have just…"
"Why do I feel like I'm the only one going through this?"
"I didn't say anything because I don't want nobody in my business!"
"I don't feel like being judge…"
Well sis, this virtual experience brings you into a casual transparent conversation among women who have had similar life experiences and have made those same statements.
It is the hope that hearing the vulnerability, the journey, and the steps these women took to overcome their challenges will help YOU to HEAL, you are not alone!
This session is hosted by on-air TV host and producer of the Yes Show, LaCora Stephens with guest therapist, Dr. Carla Michelle.
DAY TWO - JUNE 19TH @ 8:00AM – 1:30PM PST "The EXPERIENCE" begins!
Our day begins with an inspirational and devotional moment. Attendees continue their experience with free Self-care sessions with accommodating items from their bundle. Afterwards, enjoy the HER virtual Sip and Shop which offers curated collections of distinctive products across home, fashion, beauty, and jewelry from selective vendors. We then enter into the highlight and purpose of the Experience, how to "love…protect…encourage HER financially, emotionally, spiritually, physically, and mentally ..unapologetically!" The day concludes with international, well renowned speakers Dr. Cheryl Wood and Jon DeCuir. Girl, we gone get "HER" togetha!
SECURE YOUR ACCESS
It is our desire to ensure that every woman has access to this EXPERIENCE! As we finalize our bundles...we want to first make sure that all attendees are able to secure their access.
GENERAL ACCESS
February 1st to 28th - $10.00 (USD)
March 1st to June 16th - $15.00 (USD)
ADD A LITTLE BUNDLE TO YOUR EXPERIENCE! (General access required) Upgrade your access by adding one of our exclusive bundles to your experience:
• HER Swag Bundle - $42.50 (USD)
Includes: HER Unapologetically t-shirt ~ Journal ~ Stemless Wine Glass ~ Distilled beverage ~ Unapologetic Signature Drink Recipe ~ HerScent ~ SlipOns ~Vendor treats ~ Speaker Connects ~ Experience extras!
OH, THE SPEAKERS!!!
Our influential speakers come with conviction, purpose, and thought-provoking content that will inspire true transformation and provide tools and resources to implement realistic strategies on how to go from immobility to mobility. (Additional details will be forthcoming!)
Check out this PHENOMENAL line up !
HOST/SPEAKER
Bonita Marie is CEO/Founder of The Bo & Arrow Group, a non-profit organization that encourages and equips individuals to develop the best version of themselves through it's in-house platforms "HER" and "BosKidz." For over two decades Bonita Marie (affectionately known as "Ms Bo") has cultivated the hearts and minds of individuals through theatrical performances and topic driven events which draws in hundreds of viewers. Her natural skill for talent and organizational leadership is regarded by many! She is known to fill a room or platform to it's capacity, bringing life to any situation.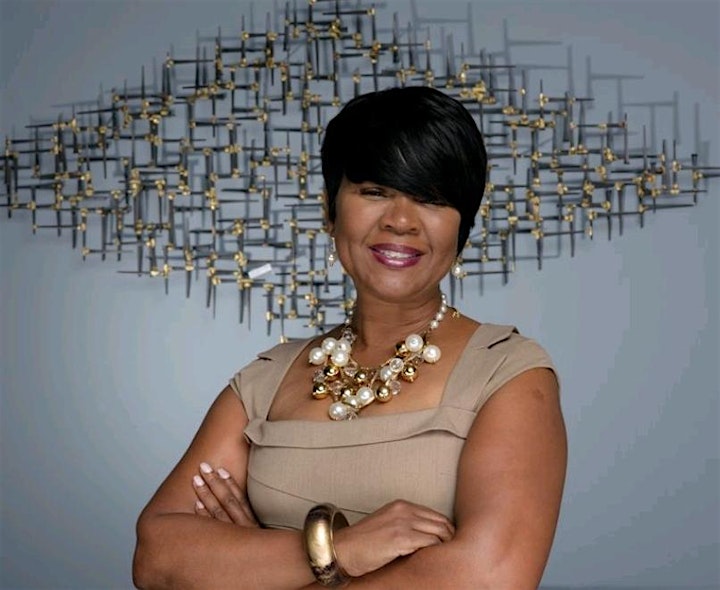 KEYNOTE SPEAKER
Dr. Cheryl Wood is an international empowerment speaker, 11x best-selling author, and master speaker development coach for women. She equips women entrepreneurs with the tools to unleash the power of their voice, transform lives with their story, and monetize their expertise. Dr. Wood has trained countless women leaders & influencers across the United States and abroad in South Africa, India, France, United Kingdom, Canada and the Bahamas. She empowers women entrepreneurs to face their fears, get out of their comfort zone, take calculated risks, and pursue their big dreams.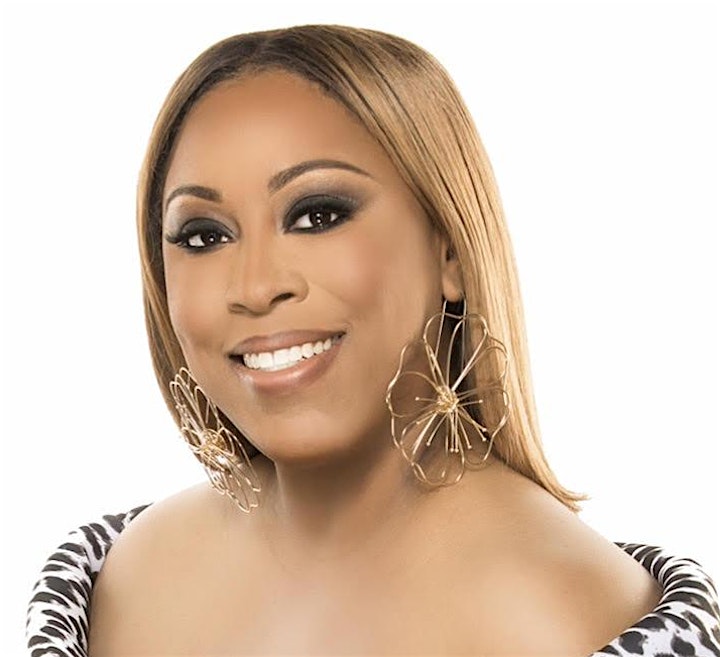 KEYNOTE SPEAKER
Jonathan DeCuir, M.Div. is a multifaceted leader and visionary committed to impacting lives through dynamic preaching, speaking, coaching, and leadership. With over 20 years of experience, a wealth of knowledge, and wisdom, this well renowned motivational icon has been a guiding voice helping people discover what it means to live a holistic life by first demonstrating what that is himself, with the hope that it can translate to other people.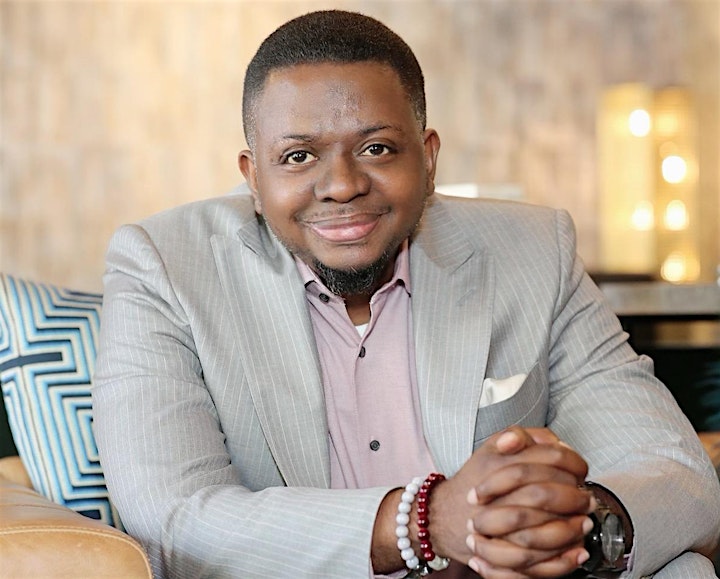 GUEST CLINICIAN
Dr. Carla Michelle, loves to work with phenomenal women through coaching, mentoring and consulting. She finds it refreshing to work with women who can identify and move beyond their emotional blockage, partnering with them to gain clarity and insight with tools that assist them in achieving their next level. Dr. Carla Michelle is also host of the the Strong Woman's Network Podcast which focuses on cultivating, strengthening, and elevating listeners with topics that touch on all aspects of life and living (mental, physical, relational, and financial). Guests consists of professionals, entrepreneurs, influencers, friends, and family. They share their story of how they strategized and used their talents to cultivate their dreams with resilience and optimism while impacting the world.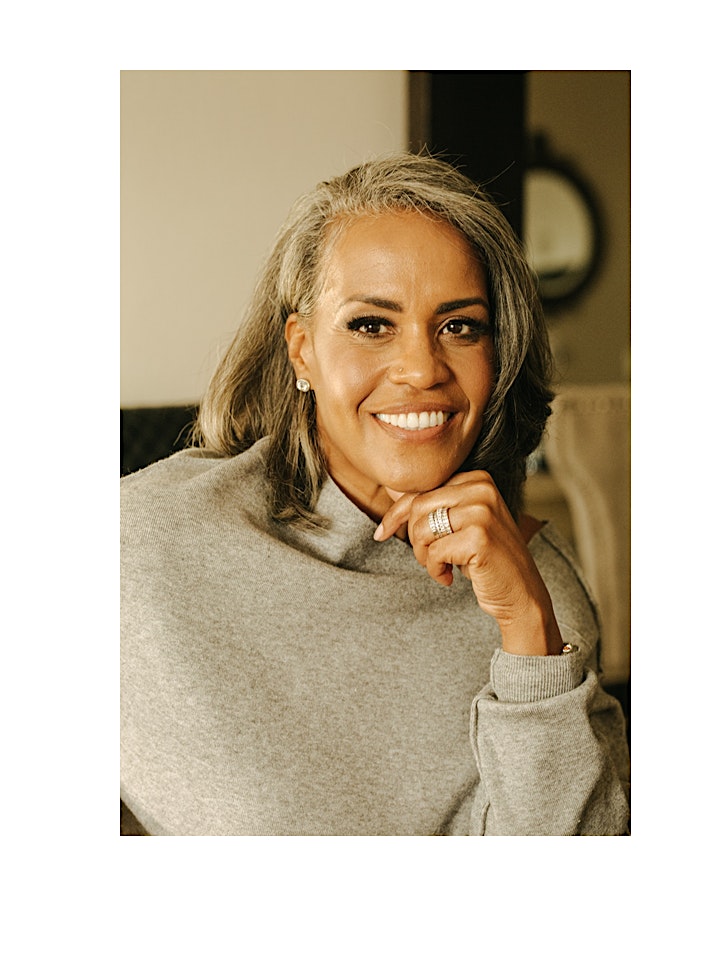 AnGèle M. Cade is a consulting expert, who has dedicated the last twenty years to helping entrepreneurs develop effective corporate structures and implement managerial procedures, while enforcing viable compliance measures. AnGèle is recognized as the "Go To" expert for structural professional business needs. When AnGèle is not consulting, she can be found speaking, teaching, and training on the best practices to set goals, create priorities and attain support for their vision. She is passionate about sharing down to earth, real world business experience to help solve problems and empower those around her. Through her business ethics, personal integrity, and professional insight, and extensive experience, AnGèle truly exemplifies it's not what you have, but who you serve that truly makes an impact.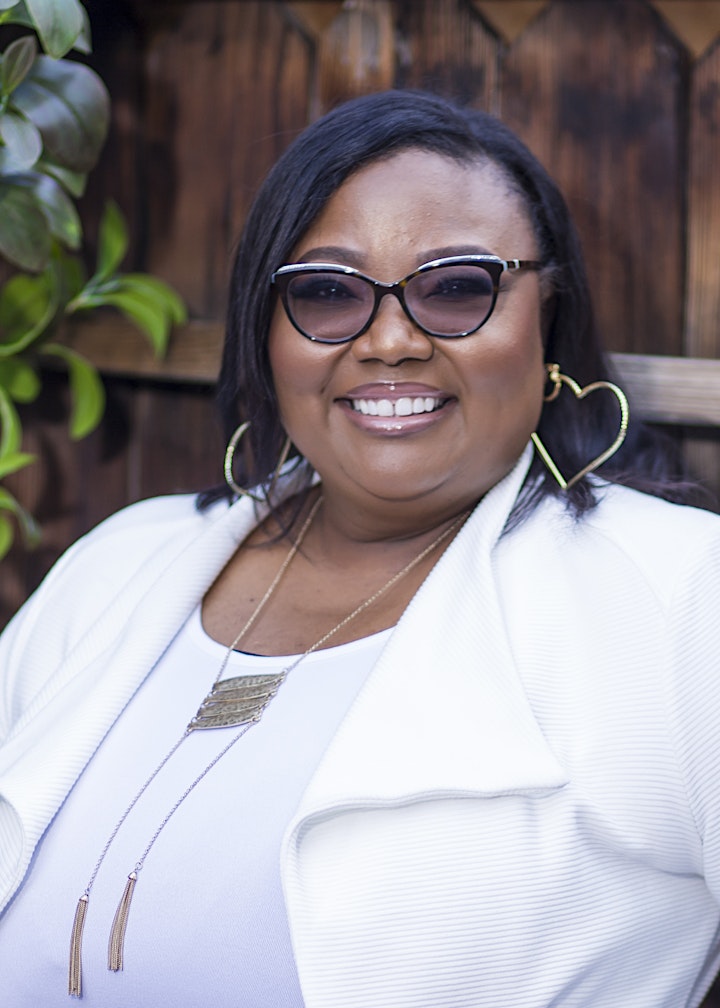 Dr. Shana D. Lewis is a Licensed Professional Counselor and a National Certified Counselor. She is the founder of Her VOICE, a 501c3 organization dedicated to empowering survivors of domestic violence to live healthy lives through mentorship and education. This mentorship program is designed so that women who have survived violent relationships for more than 2 years mentor women who have recently come out of them. Dr. Shana believes that intervention is important but prevention is everything!  She delivers powerful, high energy keynotes to audiences all across the country about a variety of issues including domestic violence, women's issues, spiritual issues, mental health issues, self-care and transformation. As a result of her expertise in these areas Dr. Shana has been featured on several media outlets including CBS, NBC, Fox, and CW.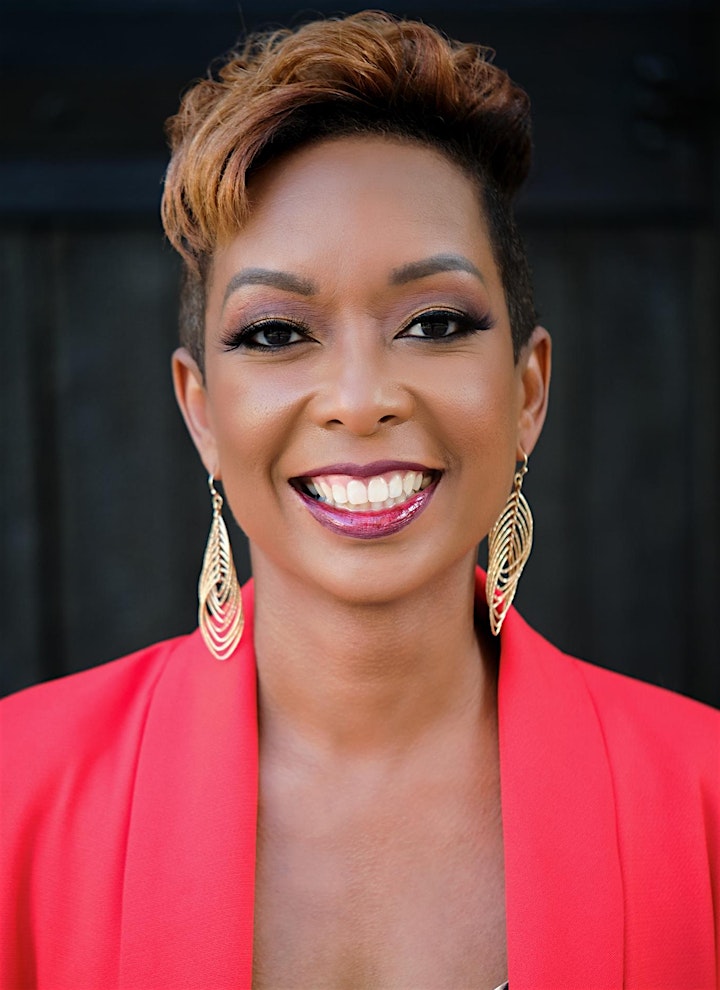 Dawn Moore has been operating in Marketing and Branding Consulting with businesses and products for the past 10 years.  She is the CEO of Donovan Shane Consulting Firm. Dawn holds a Bachelor Degree in Communications with an emphasis on Public Relations and a Master's Degree in Leadership and Organizational studies. She is the proud mother of two amazing adult sons and recently added author to her resume with the release of her first book Systematic Mommy Spring 2021.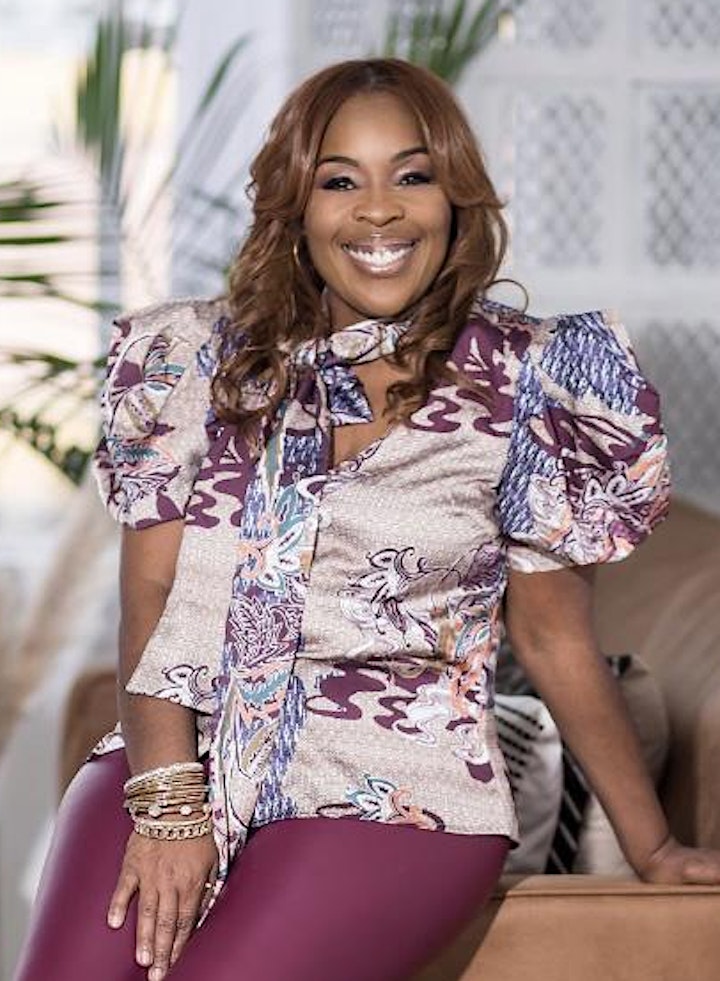 Jonie Thomas has an extensive career in the Fashion Industry. With over 30+ years of experience her passion for fashion lbegan at an early age watching her mother create master pieces for herself and the family. The exposure to quality fabric, beautiful workmanship and impeccable style made a lasting impression that inspired her future journey.
That passion grew with Jonie attending The Fashion Institute of Design and Merchandising (FIDM) and Los Angeles Trade Tech College (LATTC) where her design skills were cultivated and refined to express her authentic creativity. Beginning her Career as a Designer for several Junior Sportswear and Bridge companies in Los Angeles and later moving to New York. Jonie grew to be well versed in all aspects of Fashion from; Design, Product Development, Merchandising, Production, and Sales. Her career has spanned the globe. While traveling internationally she was able to explore fashion, trends, pop culture and cultures cultivating her creativity. Her travels were not just research and shopping, she also worked extensively with factories in China, Korea, India, and Mexico sharpening my business acumen. She believes that by experiencing the world she was able to enhance her creativity and gave her a greater understanding that the beauty of the world lies in the diversity of its people.
"I am Faithful to the past, grateful for the present, and eagerly mindful for the future."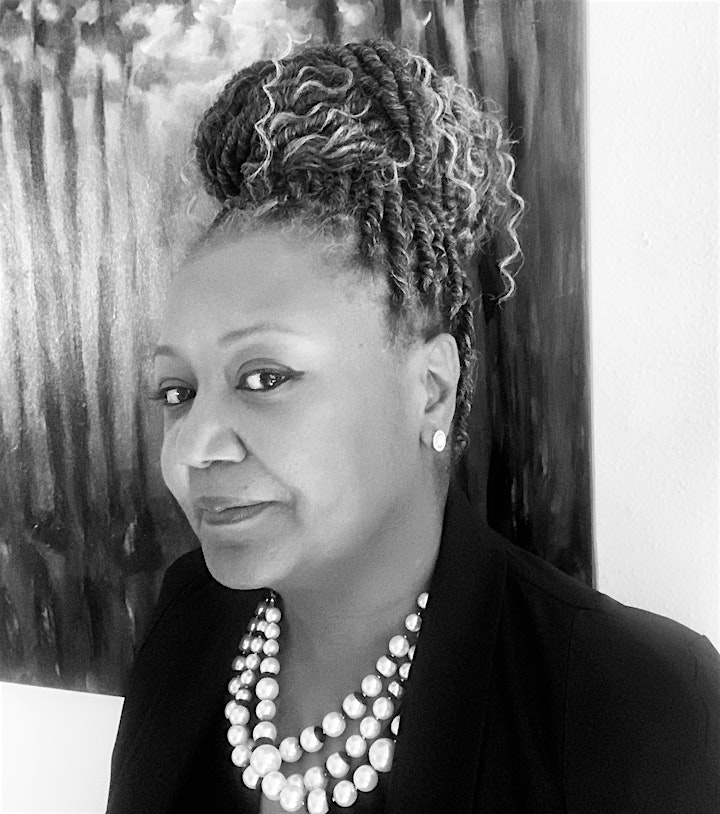 Jouslynn Griffin is a passionate racial equity advocate. She holds a master's degree in Business Administration and is a Senior Human Resources Analyst by profession with 15 years of public and private H.R. experience. Through her H.R. consulting firm, she conducts workshops that seamlessly blends popular culture, scholarly sources, and personal experiences to make having safe and brave conversations about race impactful, educational, and humorous. Jouslynn serves as a board member to The Convalescent Aid Society, The Pasadena Branch of the NAACP, and is the Chairwoman of Women in the NAACP (WIN) committee. Jouslynn is a mother of three and lives in Altadena, C.A.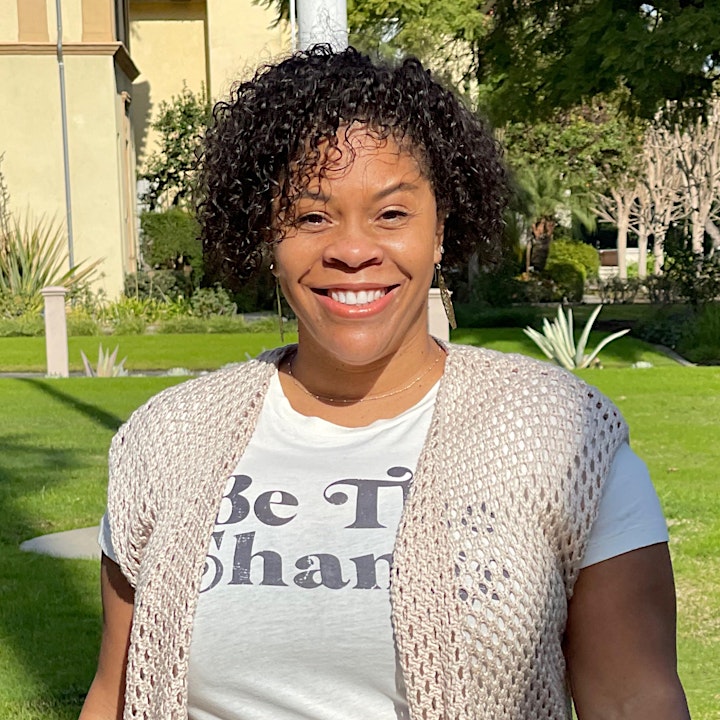 HOST/FACILITATOR
LaCora Stephens, creator, producer and director, is known for The YES! Show (AfroLand TV), Dating & Waiting and Brown Paper Bag (IMDB TV). She is an ambitious independent filmmaker and content creator, with an award-winning portfolio from the past seven years that includes short films, features, talk and format shows, and an episodic series. She was selected among hundreds of applicants as a WIF mentee and currently serves as a WOCU member.
GUEST DJ
DJ Severe is ironically known as being a sneakerhead with a solid lid game from Pasadena, California paving his path into the music industry since 1986. His clientele repertoire includes Chrisette Michelle, Bilal, Bruno Mars, Brittany Spears and Michael Jordan. Proudly going into his twelfth consecutive season as the official DJ to the 2020 World Series Champions the Los Angeles Dodgers, Severe will soon be premiering his record label, Rose City Sound.