The Henry's 14th Annual Art Acquisition Event

Thursday, May 16, 2013 at 7:00 PM
Event Details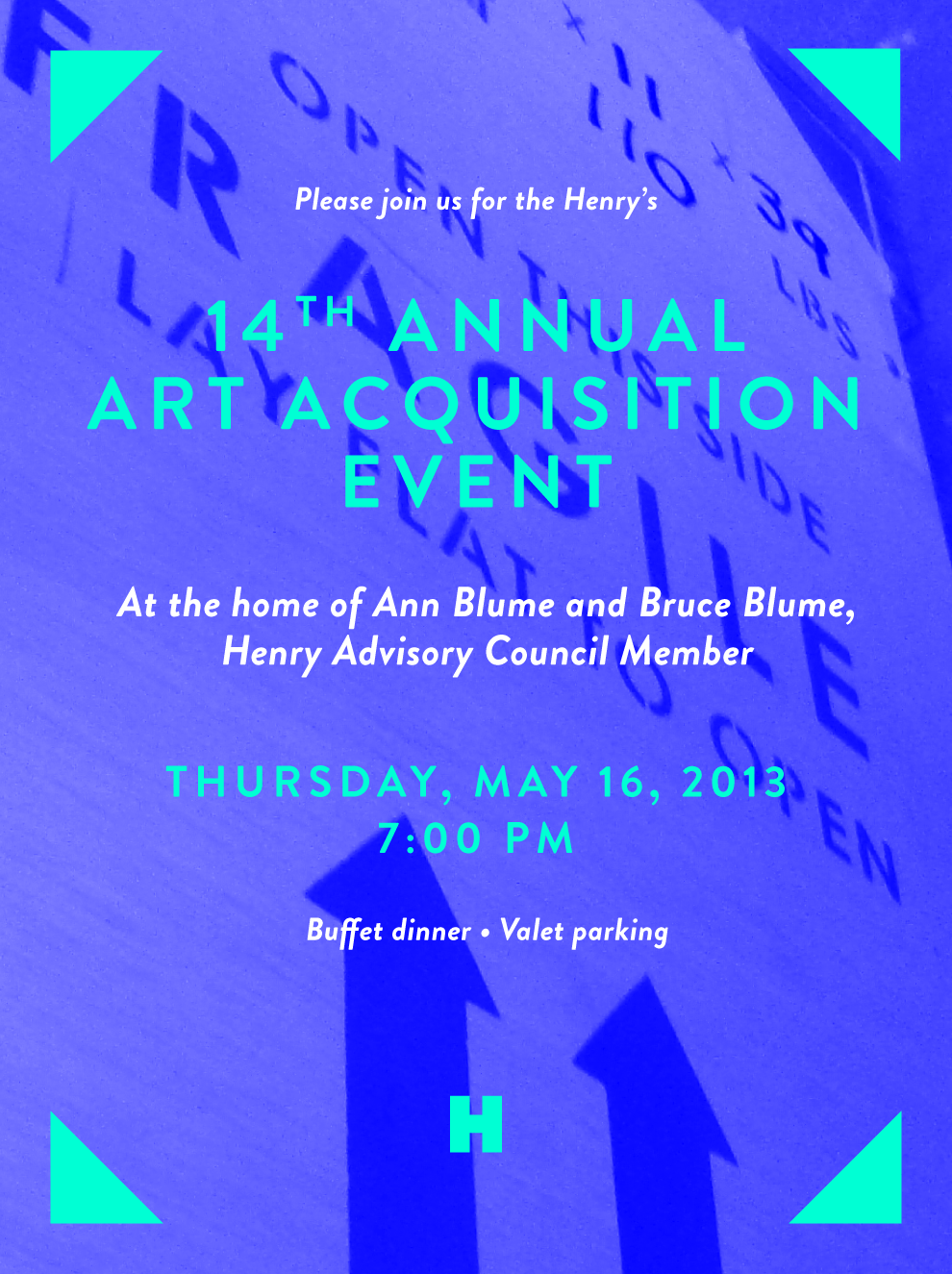 For over a decade, we have invited Henry Friends to help build our collection through the Annual Acquisition Event.
We've identified several pieces of art that will build on our collection's many strengths. Which ones would you choose? 
HOW TO PARTICIPATE
Registered attendees will be sent a ilnk on May 1 with selected art for review (you'll have until May 12 to choose your favorites
The artworks selected will be presented by Sylvia Wolf, Director, and Luis Croquer, Deputy Director of Art and Education at the event. A lively discussion and a flurry of voting will follow.
Each vote is $500 (two people may attend and share one vote). $450 of your contribution is tax-deductible.
When & Where

At the home of Ann Blume and Bruce Blume, Henry Advisory Council Member




Thursday, May 16, 2013 at 7:00 PM
Add to my calendar
Organizer
Henry Art Gallery
Henry Art Gallery is a center for contemporary art and ideas. The only dedicated contemporary art museum in our region, our home within the University of Washington provides a rich and dynamic laboratory for cross-fertilization and the ongoing quest for new knowledge. The Henry is internationally recognized for its groundbreaking exhibitions, for being first in the field to champion artists who go on to global acclaim, and for premiering and sponsoring new works by artists of note. Since our founding in 1927, the Henry has been committed to providing opportunities for discovery, inspiration, and exhilaration through immersive experiences with art.