Description
Six (6) Certified Hours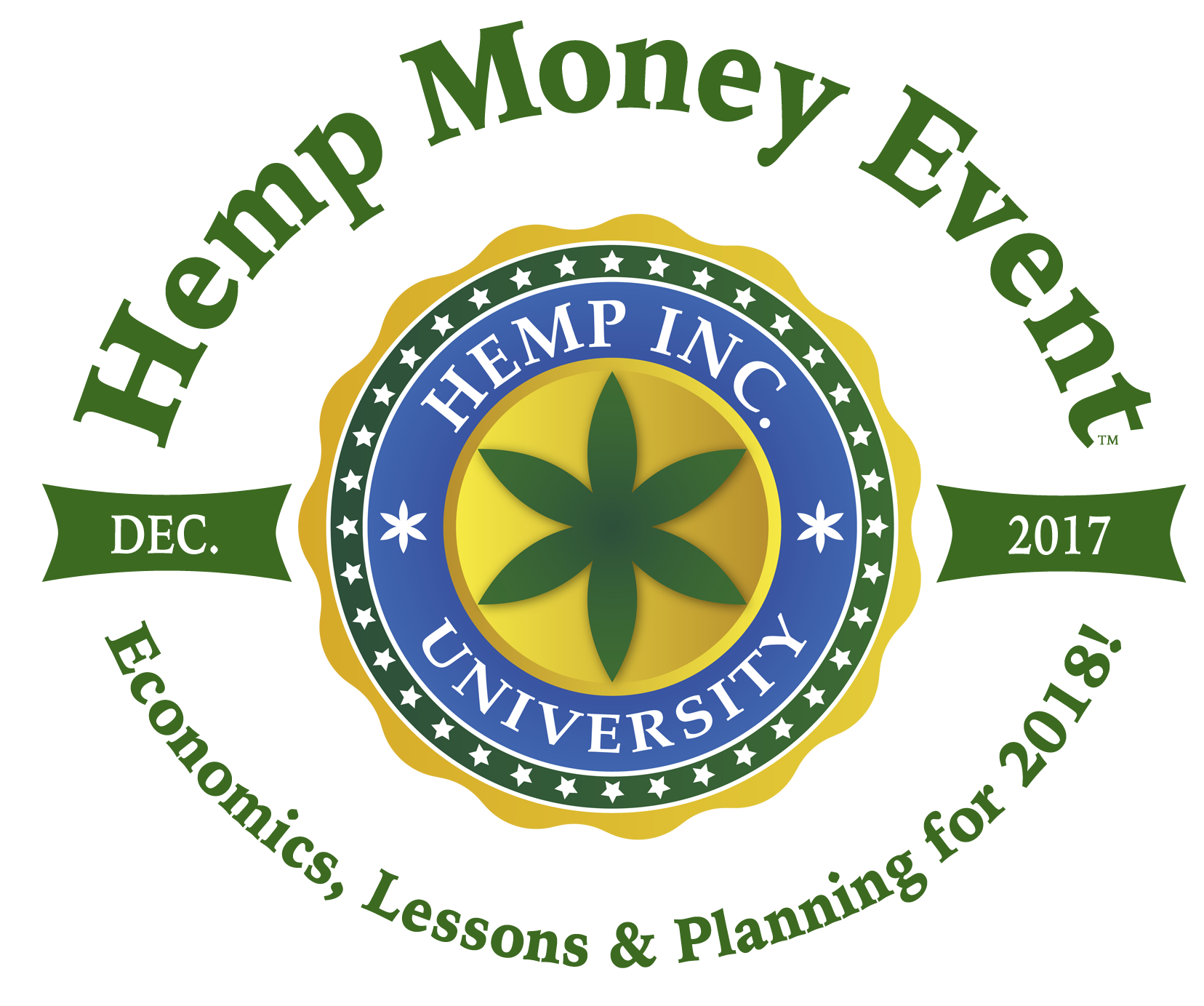 SPONSORS DISCOUNT

VIP TICKET ONLY $99
NOTE: When you click the GREEN ticket bar (Upper Right) a pop-up window appears, then look for the "Enter Promotional Code" link in the upper right. Click and then enter... HEMPINCVIP code.

---



We started back on March 18th, 2017 with the first ever North Carolina Industrial Hemp event titled… Farming Hemp for Profit. Today, it seems like a couple-years have passed by when you see how far the Industry has advanced here in North Carolina.
At Hemp Inc University, we have worked endlessly to bring you the best possible speakers, trainers and coaches. We feel this last event of the year… The Hemp Money Event, has the strongest line-up of speakers and will be our biggest and best event of 2017.
North Carolina has gotten the attention of the entire Hemp Industry and some of the biggest influencers are now wanting to get involved with us! We want to thank all of you for making this possible!!!
Rick Rainbolt - President - Hemp Inc University

---



---
POD Training Sessions #1.

ECONOMICS:
There are a lot of reasons why one has the passion for being involved in the Industrial Hemp movement; One big reason is the Economics. It's one of the most common questions asked… How Much Money Can I Make?
Hemp Inc University is devoting a substantial amount of resources to give you an Industrial Hemp Economic Blueprint. This foundational segment is broken into three Economic divisions…
1. Hemp for Fiber
2. Hemp for Seeds
3. Hemp for CBD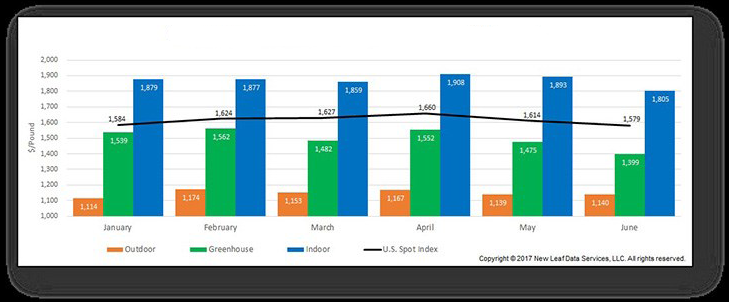 We will give you the economics on all phases including infrastructure costs on indoor Industrial Hemp Cannabinoid growing. How much you can expect to invest to develop your growing operation. As an example; You will learn the different price points and quality scales for indoor grow lights. Even in a small 800 SQFT facility, pricing can fluctuate by several thousand dollars.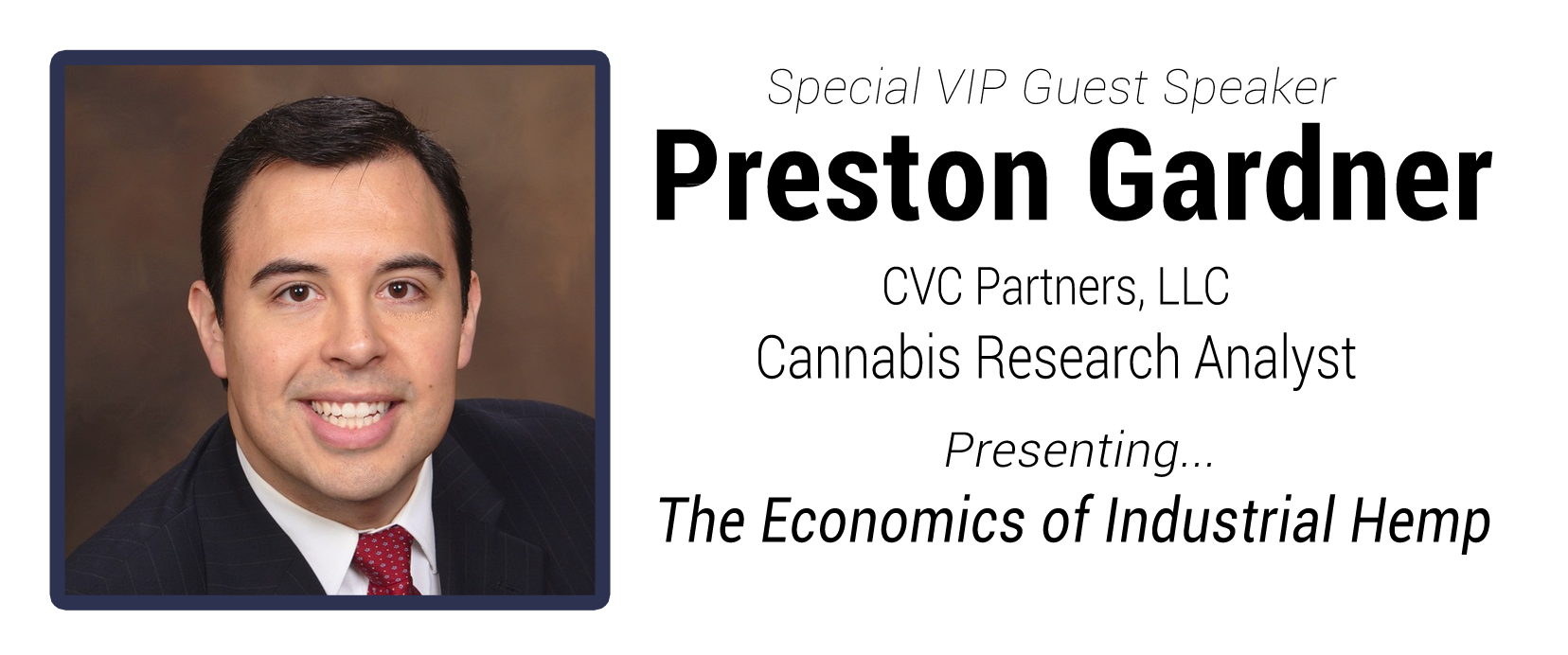 Preston Gardner is a true professional and respected throughout the Hemp industry with vast experience in the Hemp Analytic sector. Preston and Erik Larson are leading the research team to present your Economic Blueprint data for this event.
Unlike our past events, there are no speakers who we can call-up and present the Economic side of our business. There are no speakers who have this data.
So we have assembled a team of researchers to develop the information. Preston Gardner, Erik Larson and Bob Crumley will be presenting the results to you on December 2nd.
This has been the missing piece of the puzzle for all of us and we are excited to bring this data to you!
---
Market Potential
Finally, we wanted to present the overall market potential. In the "State of Hemp 2017" market report, the Hemp Business Journal estimated that the total retail value of all hemp products sold in the U.S. in 2016 hit at least $688 million. As per their estimates, the entire U.S. hemp industry could grow to $1.8 billion in sales by 2020, largely driven by hemp foods, body care and CBD-based products.
"The data demonstrates clearly that despite hemp remaining heavily restricted throughout the U.S., the industry is still growing quickly at twenty-two percent (22%) with hemp CBD products showing a 63 percent AGR in 2016". Sean Murphy, founder and publisher of the Hemp Business Journal, said during a recent conversation.
We are not just giving you the macro and microeconomics to… HOW MUCH CAN YOU EARN PER ACRE AT YOUR OWN FARM. Breaking it down to how many milligrams of refined CBD oil can you expect, how to calculate and the going retail and wholesale rates.
---

As founder of Crumley-Roberts Attorneys at Law, FoundersHemp.com and the NC Industrial Hemp Association, Bob has played a vital role in getting North Carolina growing Hemp once again. Here at Hemp Inc University we are excited to have Bob once again speaking at our Hemp Money Event! He knows the subject of Industrial Hemp Economics well and will give all of us valuable information!
---
POD Training Sessions #2.

LESSONS:
You will hear directly from our faculty of Mastery POD Growers and Farmers who now have a season under their belt. They will share with you their actual experiences; the latest reliable information in growing Industrial Hemp in North Carolina. You will learn their growing strategies and techniques, in addition to their vital mistakes.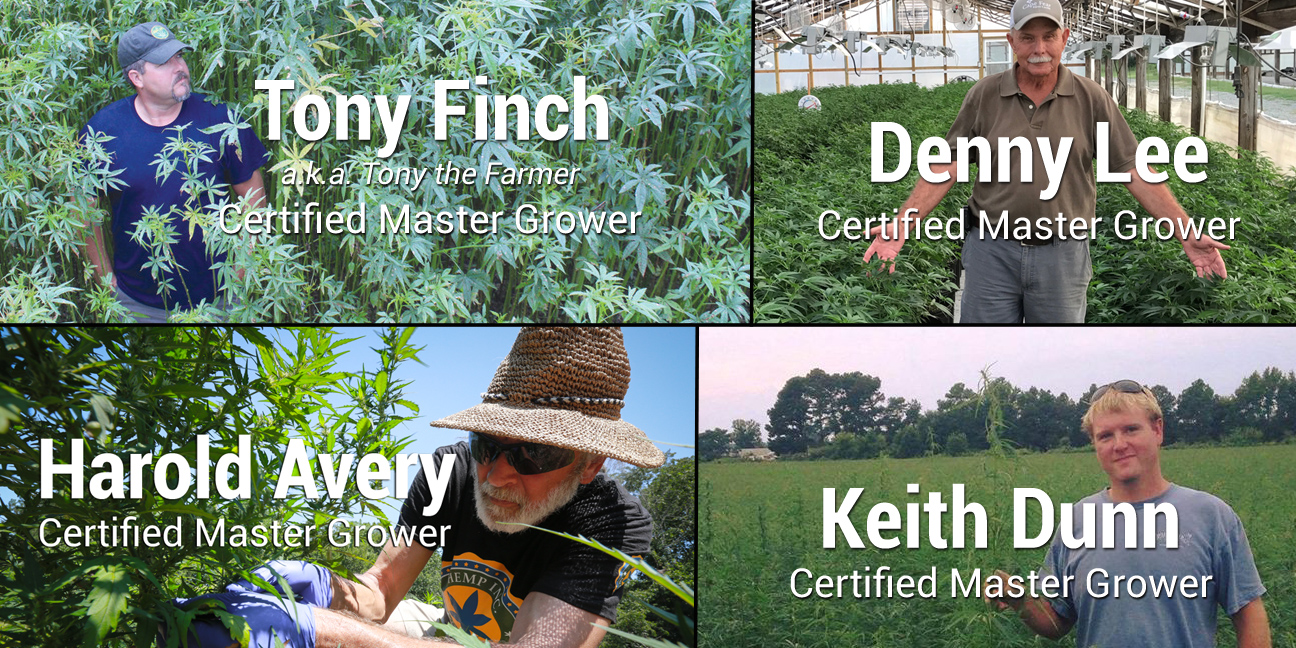 ---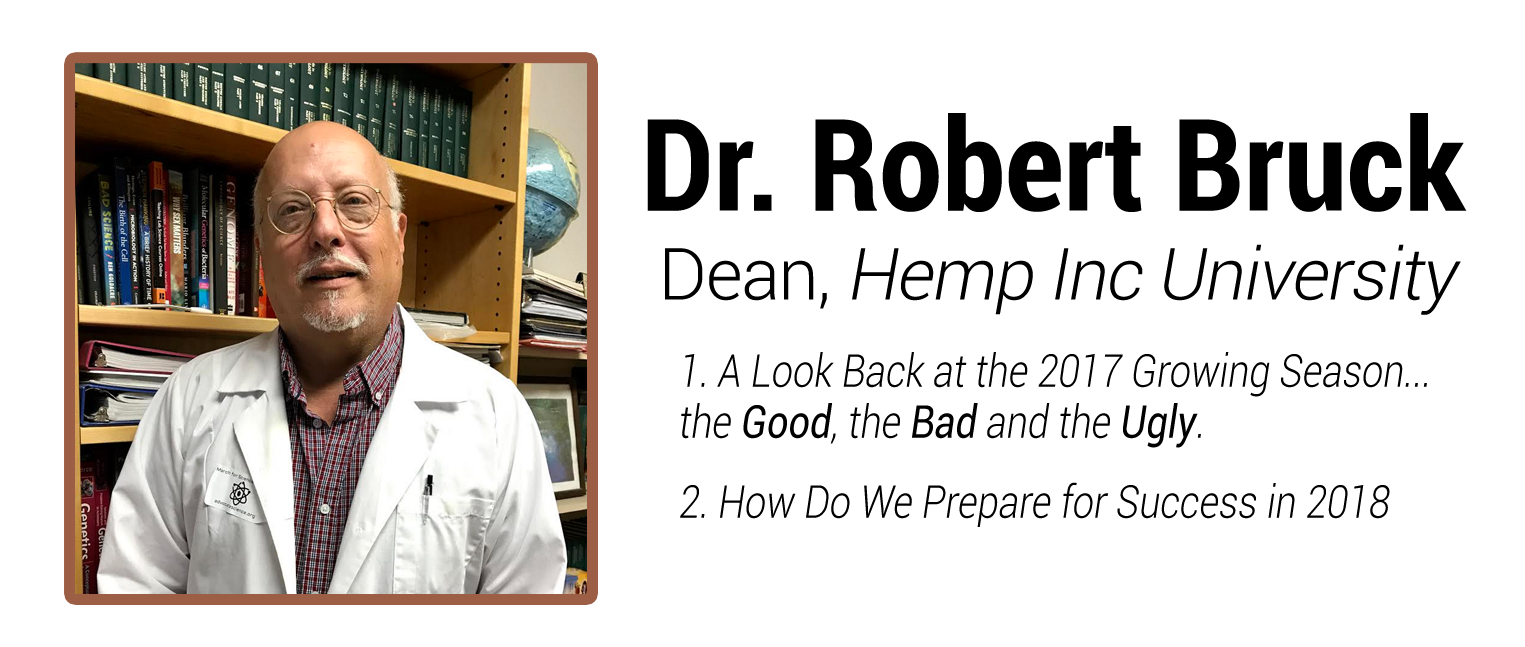 ---
Come to

THE
HEMP MONEY EVENT -
ECONOMICS, LESSONS & Planning for 2018
---
POD Training Sessions #3.

2018 Preparation:
This session you will learn how to Prepare and Capitalize for the 2018 Industrial Hemp growing season here in North Carolina. As you have heard… "Success is 90% PREPARATION and 10% INSPIRATION". Now is the time to start planning and developing your strategy for the 2018 Industrial Hemp growing season… And we are going to help you Kick-Start those plans!!
---
So come join us for the last event of the year and our FOURTH of the SEVEN Certification classes. You will receive 6-Credits for attending this class.
---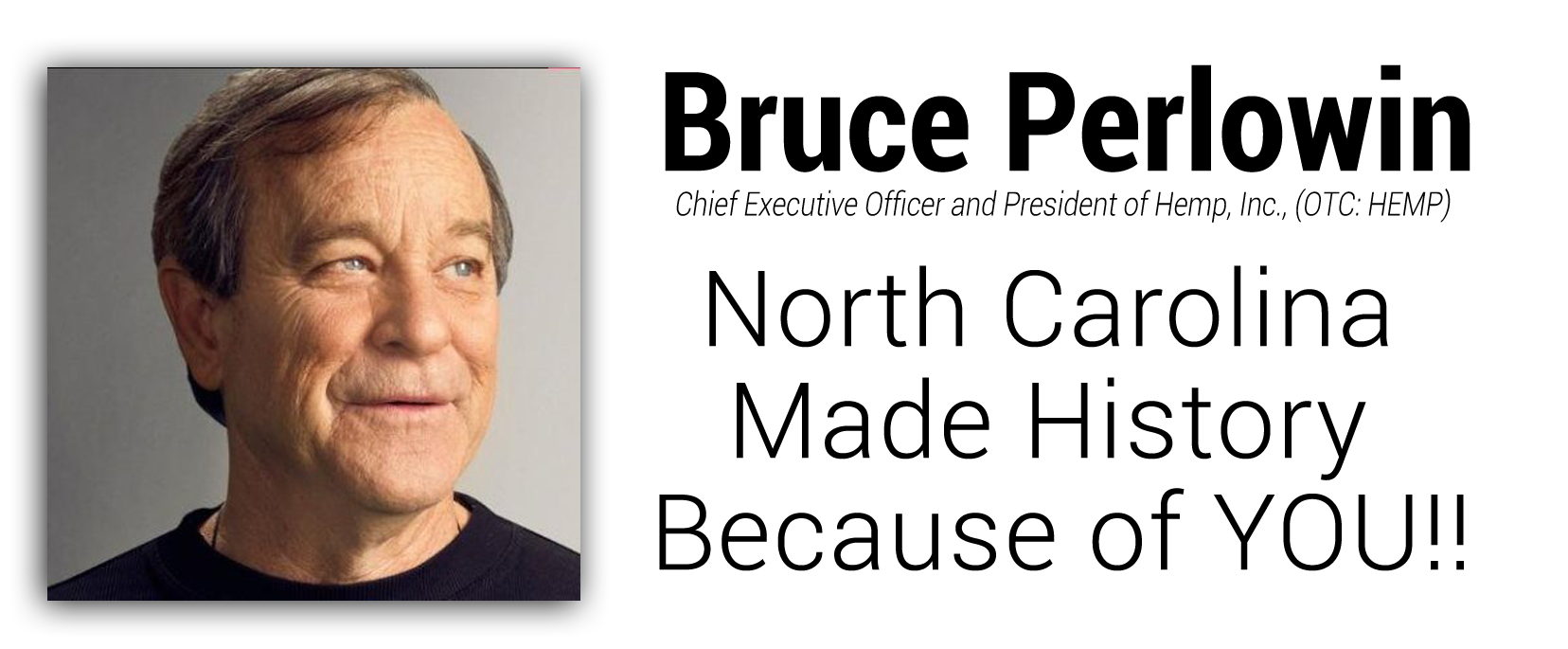 ---

---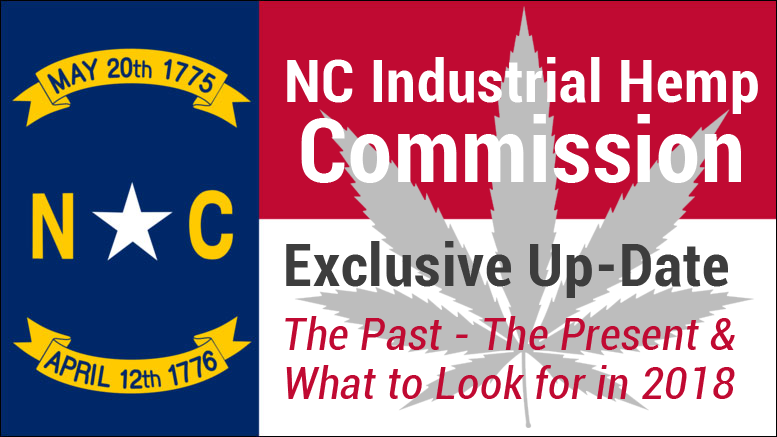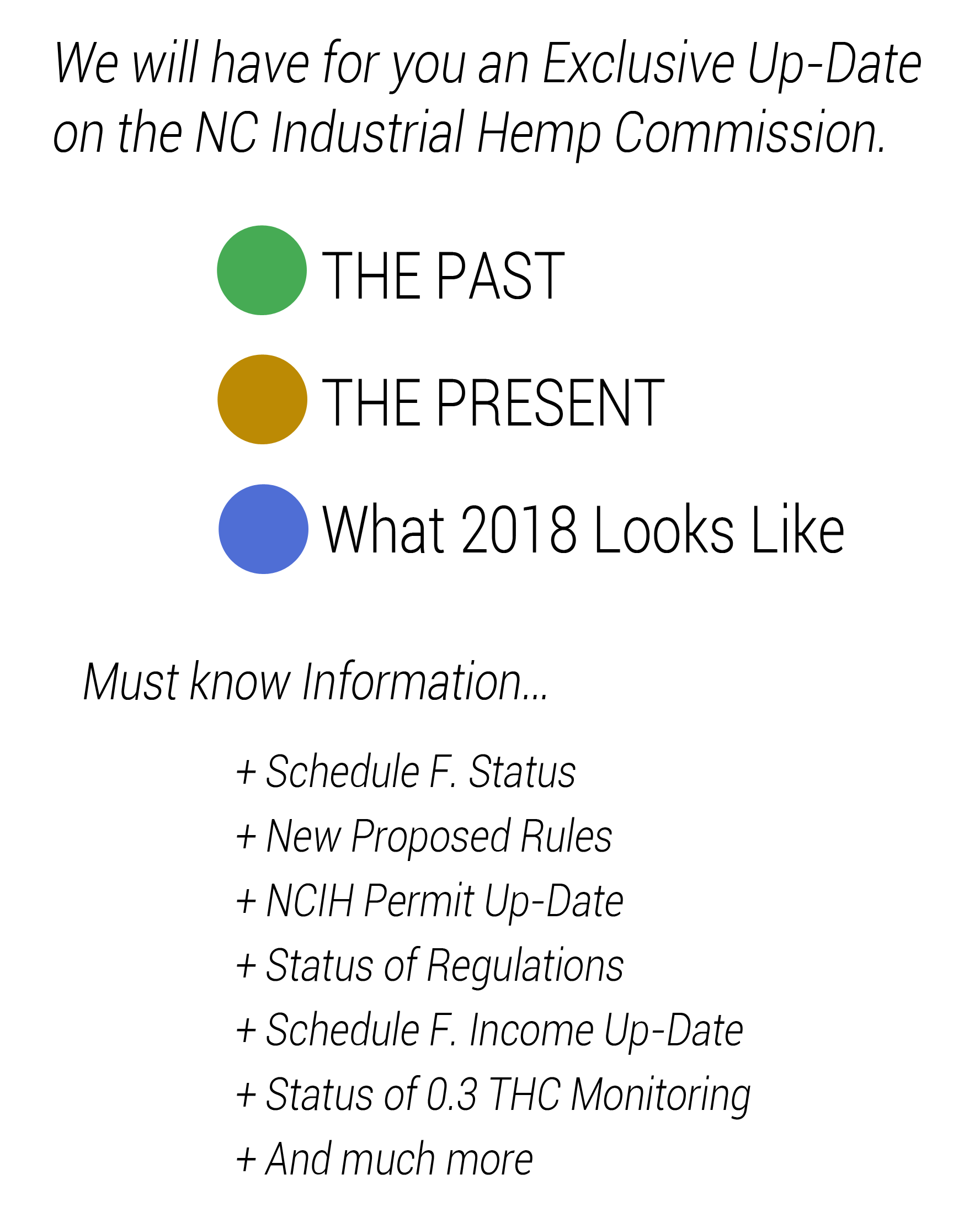 ---
A Greater Cause… The mission is to help landowners and farmers add a new viable and profitable income stream by maximizing their per-acre crop revenue and to create American jobs. The vision of Hemp Inc. and The Hemp University is to make a difference in America by becoming one of the largest hemp producers in the world… to collectively build a new clean green American Industrial Hemp revolution.
---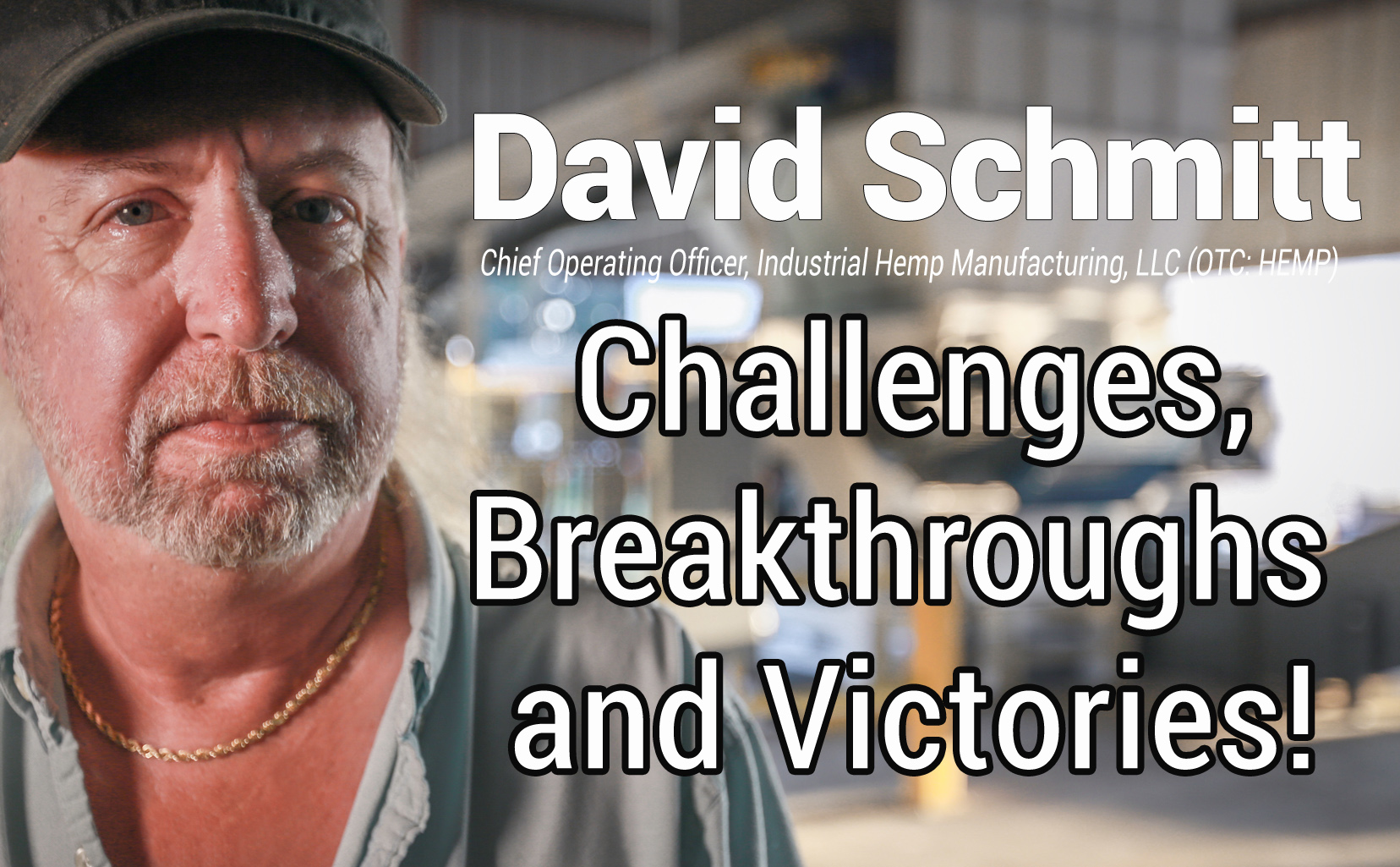 David has played a major role, not only in North Carolina but in multiple states to get Industrial Hemp legalized. He has traveled to multiple states influencing legislators to legalize and adopt small-farm friendly rules.
We are excited to have David give us a 'behind-the-scenes' perspective of the challenges, breakthroughs and victories all of us "collectively" have accomplished. He will then give us his perspective on what to expect in 2018!
---


LIMITED CLASSROOM SIZE
The The Hemp Money Event is available to a select number of individuals. Those who are completely committed to achieving the very highest standards in this emerging and profitable industry.
Our dedicated team of experts will help guide each attendee through the process of being successful in the Industrial Hemp industry.
Those who will WIN big in the Industrial Hemp industry are the ones who simply commit to nothing less than excellence and work together as a team. The Hemp Inc University is proud to bring you the top experts who have Walked-the-Talk and have a successful track-record in this industry.
---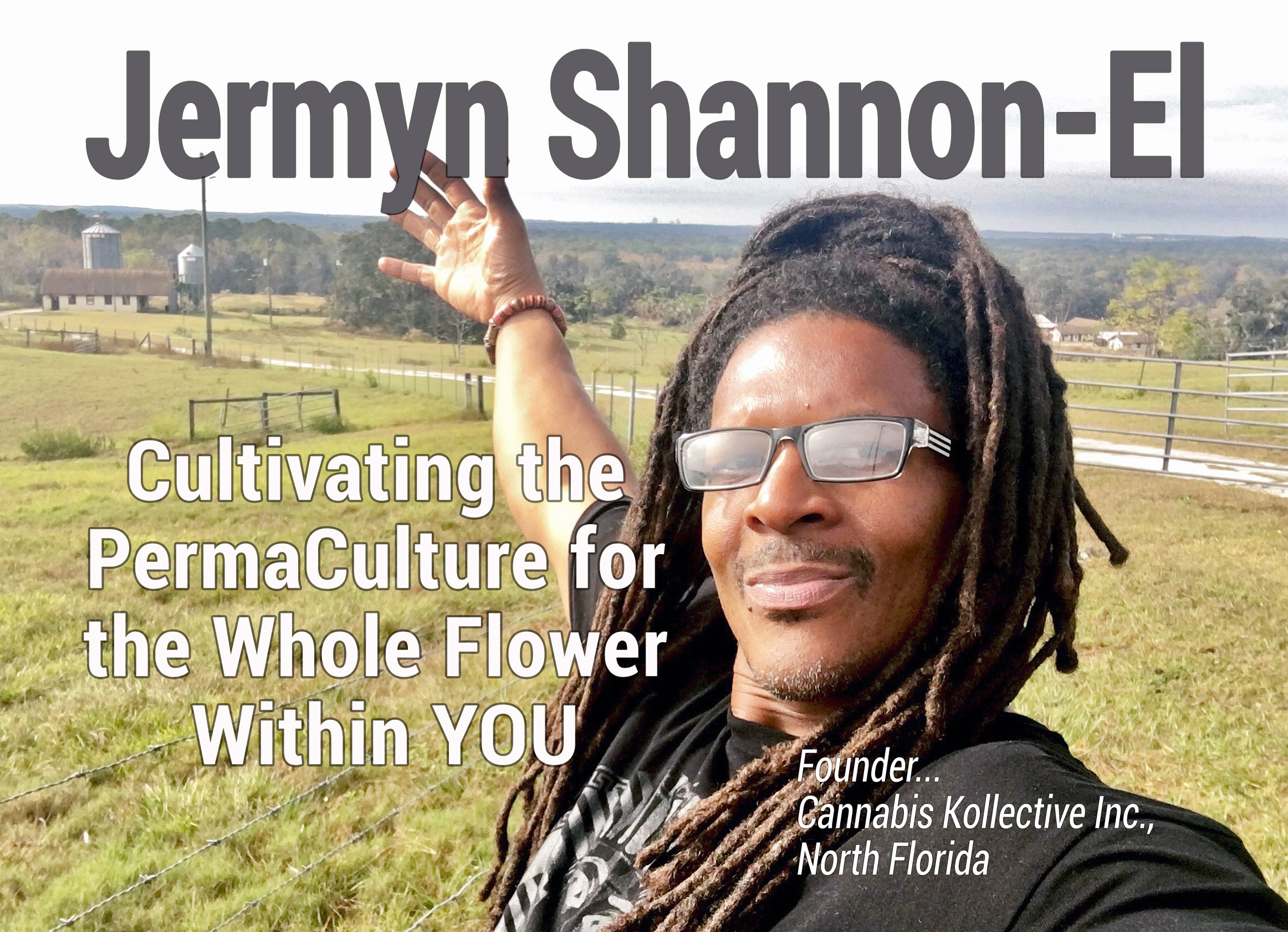 The importance of embracing old models of indigenous permaculture to cultivate the Whole Flower entourage effect within us all.
Jermyn Shannon-El stands poised for transformational leadership and aims to share new models for sustainable permaculture, nutrition, and Electric Superfood wellness. He's known as a modern day "root doctor" and "griot of the ages" on a mission to nurture the seeds planted by the wisdom of the ancient ones.
Jermyn believes Cannabis is a critical component for holistic healing to manifest what he coins as the "Whole Flower Within You".
Jermyn will enlighten all of us about the everlasting, organic healing that stems from daily exposure to nature, the sun and from herbs like cannabis. "In all its glorious forms, and most importantly self-love, we can all live a more abundant quality of life together, right now."

---
Hemp Hub Buying and Selling Network

Establishing key relationships and securing agreements to sell your fiber, seeds, clones, flowers and oils is as important as anything else. The KEY fundamental is getting engaged at the very beginning of this modern Industrial Hemp movement.
So, whether you are a grower, or partner with a vested interest, Mastery Growing POD members have a unique mutual passion and equal opportunity that allows a safe meeting ground for independent motivated individuals to make a local difference.
Remember, this is just the beginning, Hemp has room to grow in every industry and it is us, together that can establish healthy roots in regenerative practices.

Just as every one of the Hemp Inc University events this year have all sold-out quickly, we expect the same for…
the
THE
HEMP MONEY EVENT
-
ECONOMICS, LESSONS & Planning for 2018
SO GET YOUR TICKETS ASAP.
---


MEET YOUR INSTRUCTORS…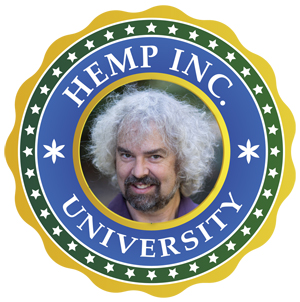 Meet Erik Larson
Erik is an entrepreneur, inventor, and product developer with a 25-year track record of bridging gaps between business developers, engineers, and production floors.
In 2015, when the state of Oregon legalized recreational cannabis, Erik saw an opportunity to offer his much needed expertise to the rapidly growing industry. Combining his experience in advanced design and engineering, he has now fully invested his skills in the rapidly evolving cannabis and hemp businesses.
Erik's list of accomplishments in the Cannabis and Hemp industry is substantial. He's co-founded a hemp and cannabis processing technology company called Aqueous Precision, LLC located in Grants Pass, Oregon. Aqueous Precision's focus is providing end-to-end integrated technology solutions from harvest to wholesale.
Its mission is to guarantee consistency to the customer, profitability to the farmer, and success to the network of processors. Erik and his co-founders have developed a proprietary Aqueous Water Processing technology that never uses solvents, high heats or super critical pressures.
This first-to-market process delivers results to full spectrum whole-plant concentrates, aqueous beverages, nutraceuticals and raw materials for the medical, edible and infusible markets.
Another expression of Erik's creativity and talent is his love for music. He currently plays lead guitar in the Space Funk band LIQUID located in Ashland, Oregon. He is the co-inventor of the CymaScope, an instument for making sound visible. Other studies and applications used in his design and business endeavors are Phiometry, BioGeometry, BioMimicry and Vortex Based Mathematics. He is proficient in using SolidWorks, SolidWorks Flow Simulation, 3D printing, database and enterprise software tools, and of course, nature…
Erik is a sought-after educator, speaker and consultant in the cannabis and industrial hemp industry and Hemp Inc University is excited to have Erik speak at this Hemp Oil Event!
---
Meet Preston Gardner
As a market research analyst contributing to New Leaf Data Services and Cannabis Benchmarks®, Preston Gardner has over seven years' experience analyzing alternative energy, biopharmaceutical, financial services, and petroleum. Previously, Preston has worked with The Vanguard Group, Wachovia Securities / Wells Fargo Advisors, MetLife Securities, and LPL Financial, primarily in the areas of business development and financial analysis.
He has been assigned to research the cannabis-infused oil market, including products containing CBD, CBN, and THC in order to provide transparency to cultivators, dispensaries, investors, traders, and cannabis market participants through validated production cost data and standardized benchmark price assessments.
Preston received his Bachelor of Science in business administration from the University of North Carolina at Charlotte, his MBA from Wake Forest University, a Juris Doctor from Thomas Jefferson School of Law (specializing in compliance and regulatory law), as well as a Masters in Finance from Boston College. He currently resides in Palm Springs, California with his wife and two dogs.
---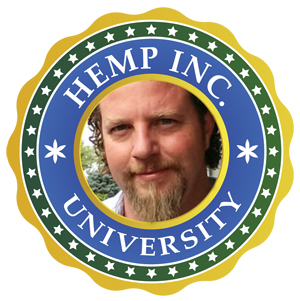 Meet Preston Whitfield
Born and raised on a North Carolina (N.C.) tobacco farm, Preston Whitfield has worked on hemp initiatives at the local, state and federal levels in the United States. His efforts helped lead to passage of the 2015 North Carolina Hemp Bill, and this year he sowed the first legal hemp crop in the state since 1937. He is the founder of Source Hemp, a N.C. based firm supplying genetics, brokerage and consulting services to North Carolina hemp farmers. Whitfield also serves as Brand Ambassador-Sales for CBDRx/Functional Remedies, Boulder, Colorado. He is the Program Director for NOCO Hemp Expo, and a technical advisor to the (U.S.) National Hemp Association.
---



Meet Dr. Robert Bruck
Dr. Robert I. (Bob) Bruck is currently Dean of Science, Technology, Engineering and Mathematics and Distinguished Professor of Environmental Science at Louisburg College. He was appointed to this position in 2014 following a 35-year career as Alumni Distinguished Professor of Plant Pathology and Environmental Science at North Carolina State University.
He received doctoral degrees from Syracuse University and the State University of New York-College of Environmental Science and Forestry; followed by a Post-Doctoral Fellowship in Plant Pathology at Cornell University.
His research addressed the effects of atmospheric deposition and ozone on soil microbiota in agricultural and silvicultural systems. Over his career he has taught more than 40,000 undergraduate students and mentored 40 doctoral candidates.
He is also the Executive Vice President of the Natural Science Center Inc.; a private biotechnology company developing natural, organic certified, probiotic micro-organisms now used internationally to promote soil and plant health.

He is the recipient of many awards including the North Carolina Award for Science in 1997 (highest civilian award in NC) and recently elected as Dean of Hemp Inc University.

---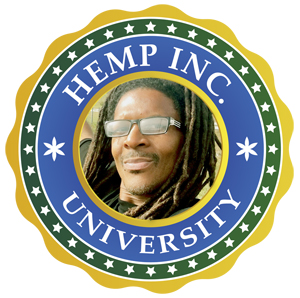 Meet Jermyn Shannon-El
Jermyn is the Founder of the Cannabis Kollective Inc., based out of North Florida. A cannabis-focused consultancy and creative agency of relevant and informed business professionals, patients, and wellness advocates. CK develops innovative hemp-infused products and solutions in partnership with licensed businesses, dispensaries and wellness clinics throughout the United States.
Jermyn is passionate about the cultivation of fresh raw talent in agronomy and social entrepreneurship as a critical component to help build a diverse cannabis market and to reverse the trends of Reefer Madness. He's also the brand manager for the 'Minorities for Medical Marijuana', a national nonprofit cannabis advocacy organization focused on breaking barriers and opening doors for diversity and equality in cannabis.
---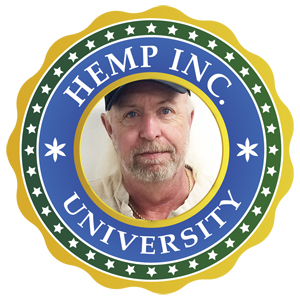 Meet David Schmitt
David Schmitt, is Chief Operating Officer (COO) of Industrial Hemp Manufacturing, LLC., a wholly owned subsidiary of Hemp, Inc. Prior to being appointed chief operating officer, David served as Vice President and Chief Operating Officer of Biotech Mills in Snow Hill, North Carolina where he managed the processing of natural fiber to the automotive industry as well as Loss Circulation materials for the gas and oil drilling industry. Under his leadership, he was also able to obtain over fifty million in sales in these Industries.
As senior level management, David has over twenty years' experience in Research and Development (R&D) in the natural fiber industry. During the last sixteen years, he has been specifically involved in the growing and processing of natural fibers. These fibers include kenaf, jute, and most recently industrial hemp.
The markets for these products include the automotive, oil and gas drilling, paper and pulp, oil clean up, and the soil remediation industries. Animal bedding, sewage treatment, clothing and small animal litter are just a few, among thousands, of the applications for these natural fibers. Schmitt has brought several new products to the marketplace in the last two decades through his extensive R&D and marketing efforts.
---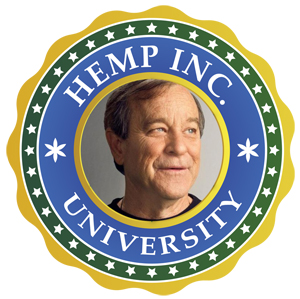 Meet Bruce Perlowin
Bruce Perlowin is Chief Executive Officer and President of Hemp, Inc., (OTC: HEMP), a publicly traded company focused on processing industrial hemp to be used in producing a myriad of clean, green sustainable products. With North America's largest commercial industrial hemp processing facility, Hemp, Inc. is poised to be the avant-garde of the industrial hemp industry.
Under Mr. Perlowin's direction, Hemp, Inc. acquired a line of automated Temafa decortication equipment worth $10,000,000. The machinery is designed to separate the fiber from the core of the hemp plant through a process known as decortication. Housed in a 70,000+ square foot warehouse, on over 9 acres in Spring Hope, North Carolina, the Temafa decortication equipment and milling operation will enable the company to process raw hemp into fiber and hurd (two valuable base products) that can yield hundreds of products.
The former marijuana smuggler turned medical marijuana mogul turned industrial hemp mogul now focused strictly on industrial hemp has become a true Renaissance man.
---



---

---


Any questions call or text...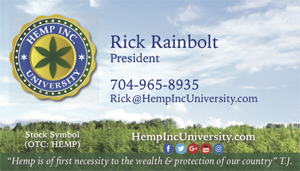 --
Disclaimer: Hemp Inc University does not give legal advice. The information, including but not limited to, text, graphics, images, events, and other material contained on this website or at our events are for informational and educational purposes only. The purpose of these events is to promote broader professional understanding and knowledge of the many ways farmers and landowners can plant and grow industrial hemp and its potential uses in the consumer markets. Please consult with appropriate legal counsel, Departments of Agriculture, and your hemp associations on the regulations and legality of farming hemp in your state.


---