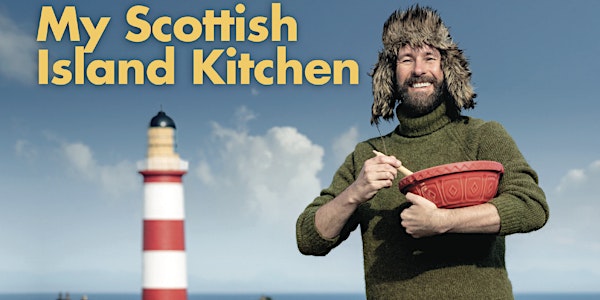 The Hebridean Baker: My Scottish Island Kitchen 3/11 @4pm - Boston Store
East End Books Boston Seaport Presents: The Hebridean Baker: My Scottish Island Kitchen 3/11, 6pm @East End Books Boston/ Woods Hill Pier 4
Date and time
Saturday, March 11 · 4 - 10pm EST
Location
300 Pier 4 Blvd. 300 Pier 4 Boulevard Boston, MA 02210
Refund Policy
Contact the organizer to request a refund.
About this event
East End Books Boston Seaport Presents: The Hebridean Baker: My Scottish Island Kitchen 3/11, 4pm @East End Books Boston Seaport/ Woods Hill Pier 4 Restaurant - 300 Pier 4 Blvd. The reading & conversation will begin at 4:30 pm.
******Dinner ticket purchases include the 4pm book event with the dinner following at 6pm. *******
The event will include the reading & conversation, a signed copy of the book, photo ops, stories & some singing... plus the amazing food & libations from Woods Hill Pier 4, inspired by the cookbook. Check them out here: Woods Hill (woodshillpier4.com). The menu will include heavy hors d'oeuvres, raw bar, stationary cheese stations, charcuterie, crudites, heavy passed apps, libations. The food & libations will be flowing all night! Coinneach will be wearing one of his famous kilts!
***Books will be waiting for you at the event and will be given to you upon arrival. If you are watching the livestream and purchased a book to be shipped to you, those books will be shipped after the event on March 11th.
Tickets are also available for the Livestream of the event which will begin at 4:30pm. You can purchase a book in advance, and we'll get it signed for you! Buy the book here: The Hebridean Baker: My Scottish Island Kitchen (Hardcover) | East End Books Ptown
Ticket Options
You can purchase the main ticket for a special night with Coinneach with food all evening, open bar, talk, surprises from Scotland & more. This event begins at 6pm. The event is being held at Woods Hill Pier 4 Restaurant (300 Pier 4 Blvd.). This ticket includes the 4pm reading and book signing.
Or you can purchase a ticket for the book and author chat which will be held 4-5:30 pm at 300 Pier 4 Blvd. (reception not included). This will be held upstairs at the Condo Building. Go to the building lobby for admission with your ticket. The third option is a livestream ticket. If you want a signed book, buy it in advance on our website.
We are thrilled to welcome Coinneach back to East End Books. We had a sold-out event July 2022 in Provincetown, at the historic Mary Heaton Vorse House. Tickets went fast, so don't wait to get your ticket!
As seen on TikTok!
Fàilte, I'm Coinneach, the Hebridean Baker, and welcome to my Scottish island kitchen.
The landscapes, stories, history and culture of the Outer Hebrides of Scotland are what make our islands unique. In this book, I'm sharing recipes filled with tradition, Scottish flavors and local ingredients that you will love to make in your kitchen, from hearty dishes and comforting desserts to delicious cakes and perfect biscuits to dunk in your tea!
The book is jam-packed with the stories behind the recipes; some I've found in my much-loved old cookbooks, others I've persuaded friends and family to share, as well as lots of new recipes which put a twist on a classic dish. So, get the oven on and choose your first recipe!
Praise for The Hebridean Baker:
'Beautiful recipes and what looks like a perfect life.' - Philip Schofield, This Morning
'Serving his sumptuous food with a side of Hebridean folklore, Scottish Gaelic & traditional music.' - BBC Travel