The Heart of the Muse - Poetry Readings

Monthly Event - Second Thursday of every month: 7:00 PM to 9:00 PM (PST)
Event Details
The Heart of the Muse
Poetry Reading in Alameda, CA
Thursday, February 10, 7pm
Poetry Reading -- Feature -- Open Mic.
At Books Inc.
1344 Park Street, Alameda, CA
Map: http://bit.ly/dTBXGu 
Hosted by Amos White.  Website   Twitter.
FEBRUARY FEATURE
   --JOHN ROWE 
Hear our feature poet share from his latest book and
share his inspiration for poetic creativity and inspiring insight
into the heart of everyday life at The Heart of the Muse!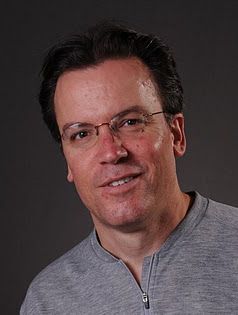 JOHN ROWE's poems have appeared in a number of journals
and anthologies. He's is an award-winner in Artists Embassy International's
Annual Dancing Poetry Festival Contests, including a Grand Prize (2002)
and a First Prize (2010), Grand Prize in the Bay Area Poets Seasonal Review
Contest 2010. John co-hosts the monthly poetry reading series
(The Last Poets - Berkeley), is president of the Bay Area Poets Coalition,
and Associate Editor of "Poetalk Magazine".

His latest poetry collection, "Winsome Losesome." (Eventuality Press, 2010)
 

 
The Heart of the Muse – Poetry Readings in Alameda
Thursday, February 10 at 7pm

Poetry Reading. Feature and Open Mic.
at Books Inc. 
1344 Park Street, Alameda, CA

Map: http://bit.ly/dTBXGu 
            For Information
            Amos White, Host.  
            heartofthemuse@gmail.com  (415) 489-0074
            Jerry Thompson, Books Inc.  
            jthompson@booksinc.net  (510) 522-2226
Come if you like poetry reading inspiration talk poets writers authors publishing book club Alameda San Francisco
Where

Books Inc. - Alameda
1332 Park Street
Alameda, CA 94501


Monthly Event - Second Thursday of every month: 7:00 PM to 9:00 PM (PST)
Add to my calendar
Organizer
"The Heart of the Muse" is a literary arts forum on the Island of Alameda, California in the San Francisco Bay, that presents inspired artist and their works to the public.