Description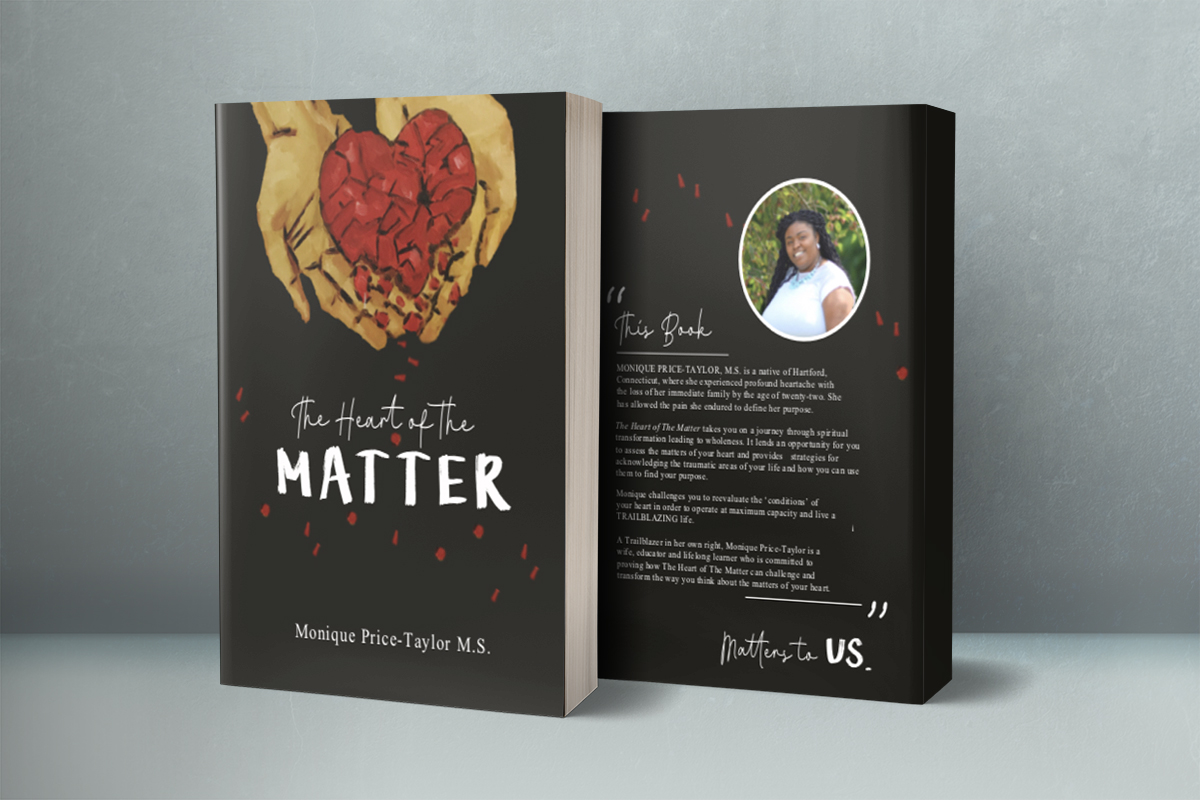 Pre-Order your copy today! Pre-Sales will begin on January 23, 2019 through February 15, 2019. All orders will be available at the book launch on Feb. 22, 2019.
The Heart of The Matter takes you on a journey through spiritual transformation leading to wholeness. It lends an opportunity for you to assess the matters of your heart and provides strategies on how to acknowledge the traumatic areas of your life, and how you can use them to find your purpose.
Monique challenges you to reevaluate the 'conditions' of your heart in order to operate at maximum capacity and live a TRAILBLAZING life.
Let's keep TRAILING!