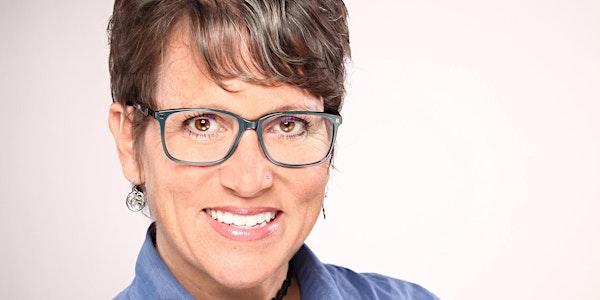 The Heart of Support: Being a Healing Presence for Parents and Caregivers
When and where
Location
Online event The Attachment Trauma Center Institute 638 North 109th Plaza Omaha, NE 68154
Refund Policy
Refunds up to 30 days before event
Description
THE ATTACHMENT TRAUMA CENTER INSTITUTE
WELCOMES GUEST SPEAKER:
Karen Doyle Buckwalter, LCSW, is Director of Program Strategy at Chaddock, a multi-service agency providing a range of residential, educational, and community-based services for youth, birth through age 21, and their families. While at Chaddock, she has been instrumental in the development of an innovative residential program for adolescents, ages 8 – 16, with Attachment Disorders and Complex Trauma. One of the only programs of its kind serving older adolescents, Chaddock's Developmental Trauma and Attachment Program® (DTAP®) has served youth from 33 different states in the U.S. originating from 18 different countries.
Karen has more than 30 years of experience working with children, adolescents and families, the last 25 of which she has been at Chaddock. She has co-authored peer-reviewed journal articles and book chapters as well as articles which have appeared in Adoption Today and Fostering Families Today Magazines. Her first book, Attachment Theory in Action, edited with Debbie Reed, was released in 2017 and she also hosts the "Attachment theory In Action" podcast. Outside of work you will find her hiking the Blue Ridge Mountains of the Carolinas.
What is it (exactly) that we're doing when we engage with caregivers? Are we there for the transmission of superior information we have and they don't? Are we there to correct caregiving errors? Have we found that this approach actually changes anything? What are our fundamental beliefs about the families we care for? Perhaps we will have to admit some prejudices, replace them with respect, remember what helped US when we needed it most, and focus on the power of relationship. In the process, we will create a new paradigm for support.
Learning Objectives:
A. Acknowledging who we are, who they are, and the differences.
B. Acknowledging why modeling, advice-giving, and parent training haven't worked so well.
C. Noticing what does work:
1. Cues from child parent psychotherapy: What it means to really "be there?"
2. Building a relationship with the parent, so the parent can build a relationship with the
child: a completely different kind of modeling.
3. The power of Wondering, Following and Holding