The Healthy Gut Workshop

Saturday, August 6, 2016 from 10:30 AM to 1:00 PM (AEST)
Event Details
The Healthy Gut Workshop
With Rebecca Coomes & Sarah Butler

This workshop is ideal for anyone wanting to learn easy and practical tips to help improve the health of your gut. Be inspired by the success stories of Rebecca and Sarah, how they changed their health and transformed their lives by healing their gut.
Here are the key topics we will be going through:
Addressing some of the common gut and digestive problems

Learning about how to recognise symptoms and how to seek extra help for diagnosis to help start the journey of healing

Understand the difference between IBS, IBD, food intolerances and leaky gut

How to identify problematic foods, and practical tips on how you can transition away from them to take control of your health

Learn about the gut/brain connection and how an unhealthy gut can impact your mood

Managing stress, family and life while healing

Menu planning and recipe ideas for breakfast, lunch, dinner and snacks

Tips for a healthy lifestyle, a key component to healing, including movement, mindset and managing stress

Taste three delicious gut friendly recipes from Rebecca's latest cookbook, SIBO Family Favourites

Come away with handy resources that will leave you informed and armed with information to help you make positive changes to your health today

This event was a sell-out last time and limited to strictly 20 places, so book early to avoid disappointment.

Our Speakers: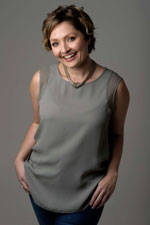 Rebecca Coomes is the founder of The Healthy Gut program, and author of the SIBO Summer Cookbook and SIBO Family Favourites Cookbook, the world's first dedicated cookbooks for people treating Small Intestinal Bacterial Overgrowth (SIBO). In addition, she is also the author of The Healthy Gut, a woman's guide to healing her gut and reclaiming her life, due for release later this year. Rebecca was diagnosed with SIBO in 2015 and overcame the condition within 6 months by focusing on her nutrition, mindset, movement and lifestyle. As a sufferer of endometriosis and haemochromatosis, she has seen both conditions dramatically improve since healing her gut.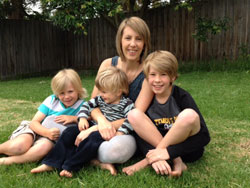 Sarah Butler is the Owner of Organic Angels. Sarah was diagnosed with Hashimotos, Thyroid Autoimmune in 2014 and has had parasites and bacterial gut infections from travelling. Sarah looked into a natural gut healing approach to reverse her autoimmune and heal her damaged guts. Hear about how she journeyed through this while being a mum of three boys,running a business and became healthy and strong again. 

When & Where

Organic Angels HQ
895a Canterbury Rd
Box Hill, VIC 3128
Australia

Saturday, August 6, 2016 from 10:30 AM to 1:00 PM (AEST)
Add to my calendar