Description
This course can be watched online at your convenience. It consists of four two-hour classes. Also, there will be an upcoming webinar on January 20, 2018 at 2pm with Professor Keith Wallace. Instructions for joining the webinar will be sent to all course participants and the video of this webinar will be posted on the private Facebook group for this course.

Dr. Robert Keith Wallace and Samantha Wallace have published Gut Crisis, an important book linking the latest findings about the microbiome with the ancient Ayurvedic knowledge about digestion, ama, disease processes and longevity.

Dr. Wallace has developed this unique and practical short course on this topic, and invited Andrew Stenberg, an expert educator and practitioner of Maharishi AyurVeda, to teach with him.

Everyone has the opportunity to go through a diet-based gut healing process at home, using Ayurvedic principles.

Jim Davis, MD, the director of the MUM Clinic, also joined the course as a guest faculty.
Please Note: The information provided in the course is not a substitute for licensed, professional healthcare or consultations, diagnosis or treatment of physical or mental conditions and should not be used for that purpose.
REVIEWS
Very important topic. Needs to go viral. —WT
Whether one has good health or otherwise, everyone should hear this knowledge to protect/improve their health. —DW
This is one of the most important courses I have ever taken. By following some simple instructions for restoration of gut bacteria, I got spectacular results. I went down one notch on my belt and most importantly, the indigestion that I was experiencing after every meal BEFORE this class is gone and I feel great! Thank you! Keith Wallace is incredible! Andrew Stenberg is amazing! —TK
Wonderful course! I told all my friends they should take it. I love the detailed facts and wish there was more time for more. —SW
Keith is a wonderful, clear speaker who excels at explaining about the gut in simple, layperson's language. —SC
The importance of the biome is very clear now. I enjoyed the detail of how the gut works, as well as how to let it heal. —CK
Dr. Wallace and Andrew Stenberg were both excellent speakers. They were very informative and entertaining. The course contained many helpful gems of knowledge. —AK
A gentle, profound education experience. Very helpful. —DL
A wonderful course filled with intellectual knowledge and good commonsense. —DE
I think this course saved my life, mainly by dissolving three major bad eating habits: sugar, gluten and potato chips, my big downfall. But more importantly, it has brought about a more and more continual experience of happiness —SF
The best thing about the course was the diet we followed. The explanations that we received were, of course, timely and well-researched. —JR
Amazing course! —SJ
Very informative as general information in the way the gut works. —AB
COURSE LEADERS

Robert Keith Wallace, PhD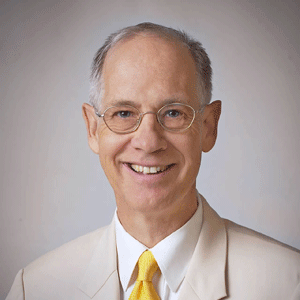 Dr. Robert Keith Wallace is the author/co-author of five books: Gut Crisis, The Neurophysiology of Enlightenment, The Physiology of Consciousness, Victory Before War, and Dharma Parenting. Dr. Wallace is a Trustee of Maharishi University of Management and Professor and Chairman of the Department of Physiology and Health. He was the founding President of Maharishi University of Management and established the first Maharishi AyurVeda Clinics in the United States. He began working with Maharishi in 1964, and in that capacity traveled worldwide giving lectures at major universities and institutes on Maharishi's consciousness-based health programs.

Andrew Stenberg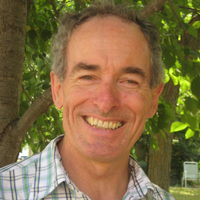 Andrew Stenberg is a member of Maharishi University of Management Faculty. He is a Maharishi AyurVeda (MAV) health practitioner and Vedic Health Educator. Andrew has had his own national MAV/MVAH practice in Australia since 1993 and has conducted over 11,000 MAV consultations. He was also Senior Lecturer at Maharishi Vedic College, Melbourne, Australia, from 1996 to 2001, training students to graduate as recognized natural health professionals in Maharishi AyurVeda.
COURSE FEE

The course fee is $95 (or $65 for full-time students, full-time MUM staff or faculty, or full-time TM teachers, IAA grant recipients, and anyone who is retired and on a fixed income and cannot otherwise afford the course).
Also, any MUM alumni can use the promotional code MUMALUMNI and get a 10% discount off the full course fee.
VIDEOS AVAILABLE ONLINE

A link and password will be included in your confirmation email which you will receive after signing up.

Also, if you have questions that you want to ask during the course, you can email them to continuing-ed@mum.edu.
FAQs

Where can I contact the organizer of this event with any questions?
Please email the Office of Continuing Education at continuing-ed@mum.edu. Or you can call 641-919-0045 during office hours: Monday – Friday 10:00 am – noon and 1:00 pm – 4:00 pm (Central Time) 



What is the refund policy?

We offer full refunds to anyone who requests them before starting the second class.