The Healthy Expressions of Anger Teleconference Training - August 2017

Wednesday, August 9, 2017 at 5:00 PM

-

Wednesday, August 30, 2017 at 7:00 PM (MST)
Event Details
"The Healthy Expressions of Anger Training"
Keeping Your Cool in an Angry World
Participants of this Teleconference Training Will Learn How to:
> Have more control over anger from all sources.
> Resolve conflicts sooner and more peacefully.
> Deal with the most commmon daily frustrations.
> Release self-defeating resentments.
> Help others handle their anger in healthier ways.
> Restore your calm when others "push your buttons". 
 
Anger is the Problem-Education is the Answer

Anyone can benefit from this training. That's because anger is probably the most common of our human emotions (there are more than 42 other words for angry in our language). Yet, for the majority of people, there is a lack of even the most basic education about it. Without knowledge about the subject, how can we not expect people to sometimes express their anger in problematic and unhealthy ways? Here is a quote by Terry Kellogg, the author of Broken Toys, Broken Dreams: "Anger empowers addiction".

Four Wed. Evening Telephone Sessions:

Aug. 9, 16, 23, & 30,  2017





Times: 5

:00pm to 7:00pm Arizona and Pacific Time
              6:00pm to 8:00pm  Mountain time
              7:00pm to 9:00pm  Central Time
              8:00pm to 10:00pm Eastern Time 




Training Format:


All you need is a telephone. You will be mailed a

copy

of Mike's: Healthy Expressions of Anger Workbook and four helpful Anger Control tools. Telephone Instructions will be emailed.

Investment:

$190 per person    $160 For Early Registration




Group Size: Limited to a maximum of 12
 
For More Information: 

Call Mike Speakman
Phone: (602) 284-1411
Speakman Coaching
P.O. Box 30146, Phoenix, AZ  85046

When & Where

Live by Telephone




Wednesday, August 9, 2017 at 5:00 PM

-

Wednesday, August 30, 2017 at 7:00 PM (MST)
Add to my calendar
Organizer
Presented by Speakman Coaching  602-284-1411

Mike Speakman, LISAC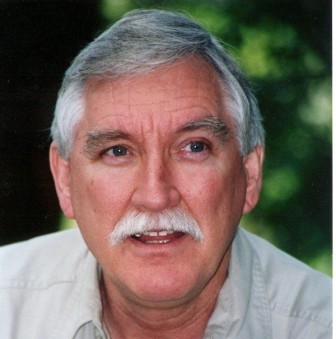 Mike is a licensed substance abuse counselor, Family Education Life Coach and Anger Education Life Coach. As director of Speakman Coaching, he teaches families how to best help an addicted loved one. Mike developed his passion for helping families while working in treatment centers since 1988. In 2006, Mike founded PAL (Parents of Addicted Loved-ones) a free, parent-run, educational self-help group for parents and spouses struggling to help an addicted loved one. There are now 21 PAL meetings in Arizona and meetings in 24 other States. Mike's book: The Four Seasons of Recovery for Parents, guides parents through the steps of regaining control of a painful situation that often feels hopeless.
Kim Humphrey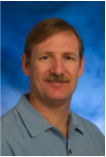 Kim is the principle of Accelerate Consulting LLC. He is a graduate of A.S.U. and instructs as adjunct faculty at their Bob Ramsey Executive Education school, as well as Northern Arizona University in their public administration and justice studies programs. Kim and his wife Michelle have been married for 33 years and have two adult sons who are in recovery. Kim's passion for the past few years has been serving as Chairman of the PAL National Board and along with Michelle, as PAL Group facilitators in Glendale Arizona.
Save
Save
Save
Save
Save
Save
Save
Save
Save
Save
Save
Save